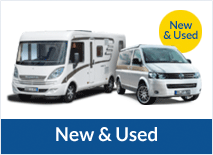 Taking your motorhome on a ferry has been a popular way of travelling to the continent, Ireland and the Scottish Isles for a long time and its popularity has continued to be buoyant.
For many, the holiday begins when the ferry is boarded. However, there are a few things to tick off your list before you relax in the lounge and enjoy the sea view.
Taking Your Motorhome On A Ferry – Booking The Ferry
There are numerous companies that will handle your ferry booking. Most, if not all, have an online presence and it is worthwhile shopping around as prices can vary.
Before you make your booking either online or over the phone you will need to know the dimensions of your motorhome as you envisage you will travel. I.e. if you intend on taking a trailer or bikes you will need to consider the length when these are added.
Motorhome measurements
Knowing the measurements of your motorhome is essential when booking either online or over the phone. The length is easily increased with the addition of towbars (combination length) as well as bike racks. If you do not get this length right during booking then you could end up being charged for this at check-in.
Height measurements include the height when there is a roof rack or box added and it is important to know the precise measurement of this. The width of your motorhome is usually a standard size and is not often altered by any additional equipment.
It is advisable to do a bit of research into ferry prices as there is some degree of fluctuation. These price variations often reflect the variation in demand of tickets. It is also worthwhile looking at caravan or motorhome club deals which often have sales deals on ferry crossings.
Ferry sales promotions quite often only refer to car crossings so be wary of any advertising you might see and check the fine print. Motorhome deals are available although these prices will be higher than the car deals.
LPG fuel and ferries
Generally speaking, LPG fuelled motorhomes are allowed on ferries and those who have LPG cylinders are also allowed. However, there are restrictions (usually 1 cylinder) of how much LPG you can take. Check with the ferry company before making your booking.
Looking For A New Motorhome or American RV For Your Trip?
Travelworld Motorhomes stock a wide range of many motorhome manufacturers vehicles which include Auto-Trail, Chausson, Niesmann + Bischoff and Hymer motorhomes for sale.
You can visit the Travelworld Motorhomes showroom in Telford, Shropshire, Midlands, or you can view the latest stock of motorhomes for sale online.