Motorhome Weight Restrictions Guide
Incorrectly distributed weight and over-loading the weight of your motorhome can result in serious road accidents which is why both of these issues are subject to strict legal guidelines across the globe.
Whether you're new to the world of motorhoming or want some clarification on motorhome weight restrictions, at Erwin Hymer Centre Travelworld, we are here to help. Below we have clarified some of the motorhome weight restriction terms and how they may pay apply to your motorhome.
Mass (MIRO)
Mass in running order (also known as MIRO). This refers to the weight of a motorhome when it came out of the factory with an average driver weight of 75 kg and a full tank of fuel.
Maximum Technically Permissible Laden Mass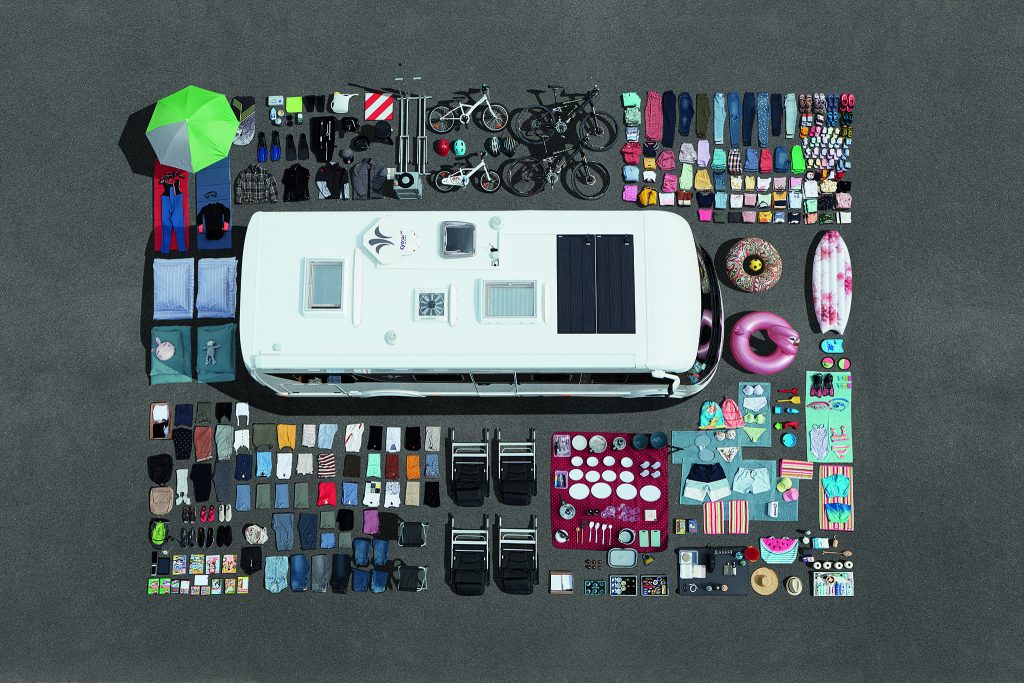 Maximum Technically Permissible Laden Mass is the amount your fully laden motorhome can weigh while remaining legal.
Weight distribution
In terms of the correct motorhome weight distribution, you also need to be mindful of being safe. For example, it is popular to mount bikes on the back of a mountain bike onto a rack. You will need to calculate the effect this will have on the front and rear axle loading as each of these has its own specific limits. This information can be found in your motorhome manual or you can ask a chassis expert from Travelworld Motorhomes.
Payloads
Payload is the combined weight of belongings, equipment and passengers which you take in your motorhome. If you are wondering what your maximum permitted payload is then this is usually given to you by the manufacturer of your motorhome in the manual details.
What Weight Can I Add To My Vehicle Payload?
There are some items in your motorhome that you may not even realise are adding to your payload. Some of these could be:
Large water tanks
Batteries
Double doors
Air conditioning systems
Awnings
This doesn't mean you should be deterred from having these items, it simply means you may have to adjust your vehicle. This can be done easily with spring designs produced by Goldschmitt. These include: full air spring systems; additional leaf springs; auxiliary springs and coil springs.
Impact of incorrectly distributed weight and over-loading
Incorrectly distributed weight and over-loading the weight of your motorhome can result in serious road accidents which is why both of these issues are subject to strict legal guidelines across the globe.
European Weight Restrictions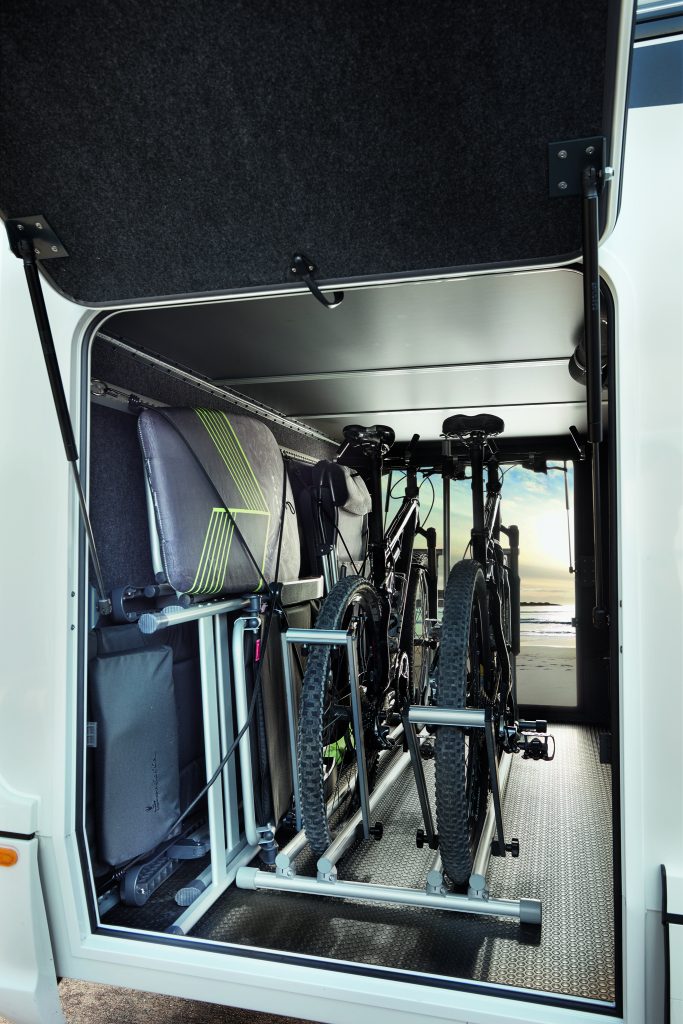 European countries take vehicle weight seriously and in some locations, a breach of this is interpreted as an attempt to avoid paying toll fees as well. You may also lose your insurance cover if you are involved in an accident with an overloaded vehicle.
As a result, many motorhomers opt for a model which is 3.5 tonnes or less and try as much as they can to keep it this weight with the items they choose to take. Travelling in a vehicle which is less than 3.5 tonnes also means paying less at tolls and ferries in and around Europe.
Some vehicles are specifically designed with a weight contingency so that the vehicle is still less than 3.5 tonnes when fully laden. However, there can be many instances where this is still not enough to allow you to bring along the equipment you want to take on your travels with you.
So is restricting them items you take the only answer? Is not possible to take the items your holiday and heart desires and still remain legal? Yes it is. And here's how.
Uprating
Uprating your motorhome will allow you to take along those extra items that will make your holiday come to life exactly in the way that you want it to. This means you can definitely bring all your ski equipment; those spare ski boots just in case; that extra bike if you meet up with friends while on holiday; it could even mean you can bring along that two-man tent….or indeed, all of this equipment, without the worry.
How Can I Uprate My Motorhome?
With some motorhomes, uprating can simply be a paperwork exercise; some chassis are built so that a higher payload may be added late, in which case documents can simply be amended. Sometimes this is not possible because the base vehicle manufacturer has not granted permission for this alteration or the option of adding weight has already been taken advantage of when the motorhome was being built.
There are still possibilities though and these are brought to life with Goldschmitt. Once you have the relevant certification then you can uprate in a number of different ways, including the fitting of:
Coil springs for front and rear axle
Additional leaf springs
Full air springs
Auxiliary springs
If you still require more information about motorhome weight restrictions or if you have a specific question about your motorhome then our aftersales team will be happy to help. Get in touch today.