All in favour, say 'I'
Carado I 338 Review
I for inspiration, I for innovation, I for irresistible motorhomes!
Nifty, nimble and very, very nice, the Carado I 338 is a modern classic in the compact category of quality motorhomes.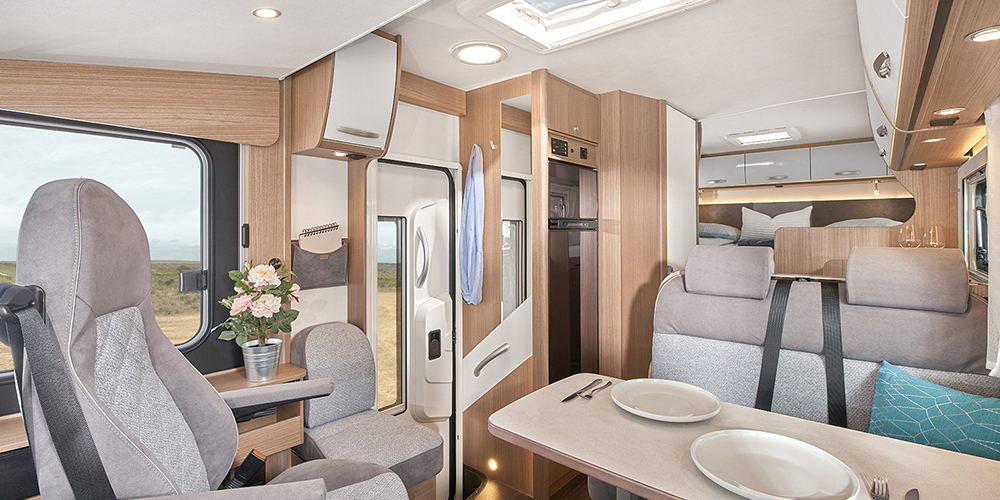 Designed with the select customer in mind, the I is equally suited to a quiet getaway for two or a fabulous break with friends and family.
Weighing in with an impressive 3,500kg payload and measuring a shade under 7 metres, this is a decidedly agile and manoeuvrable member of the high-end I family.
The beauty of this German-built series is that you no longer have to choose between a highly driveable vehicle and genuine comfort – you can have it all. And nowhere is this more evident than the hugely popular 338 model, where a super-large garage and overhead cab bed come as standard – along with an overall feeling of space and relaxation.
The 'I' in the name actually stands for 'integrated' – as the three distinguished models in this select series feature integrated cabs, which creates an extraordinary sensation of space within the vehicle. But it could equally stand for inspirational or irresistible, such is the all-round appeal of these terrific models.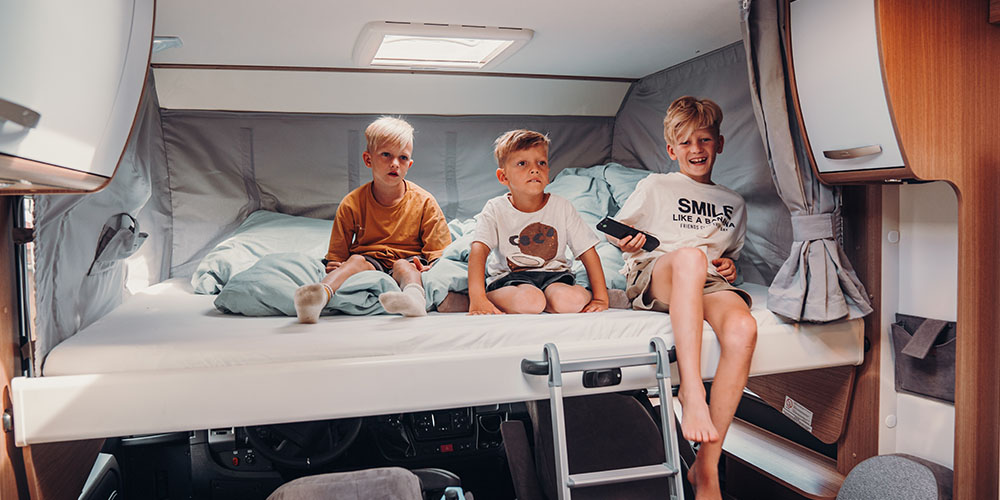 Featuring a remarkably high spec throughout, the I 338 has a versatile bedding system giving you an excellent choice of configuration. After a day's sight-seeing, a good night's sleep is guaranteed with space-saving pull-down beds that benefit from ClimaPlux elements. In addition, extra-quality mattresses are fitted as standard.
Inside the I338 you'll experience an unmistakeable taste of luxury, with classy indirect lighting and high-quality finishes to all fixtures and fittings.
When you're on a well-earned break, enjoying new views each day, nowhere is a touch of homely comfort more welcome than in the bathroom. Whether it's settling down before bed or freshening up for the day ahead, this is one area that all travellers can agree on. Which is why, on the Carado I 338, you'll discover a spacious and superbly designed Vario bathroom, offering everything you'd associate with superior hotel accommodation, including impressively big mirrors and recessed LED lighting.
The living, dining and socialising areas on the Carado are welcoming, bright and contemporary, with a lifetime of motorhome experience ensuring that every inch of space is well-used, every detail carefully thought through. This ensures there's plenty of discreet storage, including overhead lockers, meaning you no longer have to leave bikes, books or games behind for want of space.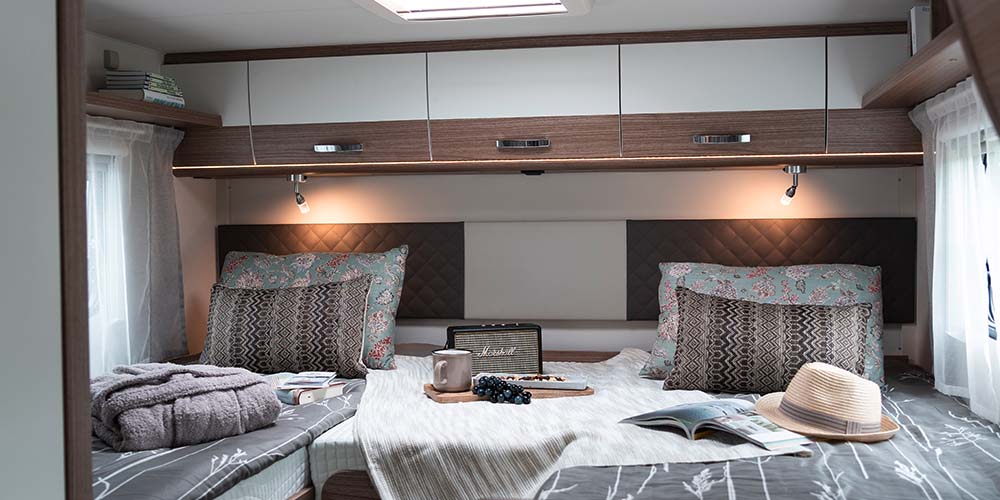 This winning philosophy extends to the on-board kitchen area, which offers you the opportunity to display your culinary expertise, wherever your journey takes you. With the impressive three-burner hob, quality sink, spacious worktops and fridge/freezer, you can make a sensational breakfast overlooking the beach or create the perfect curry as the sun sets over the mountains. Bliss.
As well as being your home-from-home, the Carado I 338 is, of course, a vehicle at heart. And when it comes to the all-important driving experience, this model has been a huge hit since its release. Sitting at the ergonomically-designed dashboard, with a panoramic view of the world beyond, driving has surely never been such fun. Built on a Fiat Ducato chassis, it comes with a 2.2L Multijet engine as standard, yielding up to 120 HP.