Sigma / Scorpion
Sigma Scorpion are a well-known and respected British company who specialise in vehicle security products such as alarm & vehicle tracking systems and are car manufacturers first choice of OEM vehicle security products.
Erwin Hymer Centre Travelworld fit two specific Thatcham Category 1 approved alarm systems to customer vehicles.
Sigma S32 or S34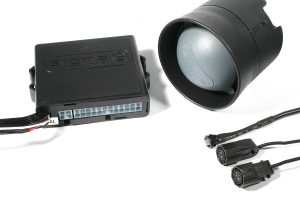 Designed to work in tandem with the immobilisation system factory fitted by your chassis manufacturer, this unit upgrades the vehicle security to Thatcham Category 1 cover reducing insurance premiums and deterring criminals from breaking in or stealing your possessions. Both systems are programmable.
Fitted to the vehicles and supplied with:
Two remote control keys
Infrared sensor
Hard wired door and locker sensors
Ultrasonic sensor
Siren
Scorpion Track S5-VTS
Thatcham category 5 tracking solution
With or without ignition disablement
24 hour remote monitoring
European coverage
Theft alert
Automatic immobilisation