About Erwin Hymer Centre Travelworld
Erwin Hymer Centre Travelworld and the Edwards family has been serving the Motorhome community in the UK one way or another for over 40 years.
Here at Erwin Hymer Centre Travelworld, we are proud to have firmly established ourselves as one of the UK's leading motorhome dealerships with a stunning showroom based near Stafford just off junction 14 of the M6.
With the largest array of premium German brand motorhomes in the UK market, we are perfectly placed to meet the current unprecedented demand for Carado, Dethleffs, HYMER and Niesmann + Bischoff  vehicles.
With more than 40 years and as a family-run business, our dedicated, knowledgeable and enthusiastic team is ready to answer any questions to help unlock the perfect travelling companion for you and your family.
Once you have found your dream vehicle, our outstanding Service Centre and MOT testing facility is ready to deliver on any aftersales requirements.
Our Purpose
TO INSPIRE A LIFETIME OF ADVENTURES
To inspire a lifetime of adventures through passionately specialising in the world's finest leisure vehicles


Our Vision
ACCELERATING THE QUALITY OF EVERY CUSTOMER'S EXPERIENCE 
To be famous for accelerating the quality of every customer's leisure vehicle experience

Our Core Values

WE NEVER SETTLE

We use our 40+ years of industry insight and experience to deliver our customers more quality, more value and more adventures.

WE'RE ALWAYS THERE

Whether answering questions or providing tailored support, we put our customers first by delivering a premium service driven by passion, sincerity and above all integrity.

WE EMBRACE TOMORROW

We continually look to the future to make sure that our product and service offering sets the industry standard, not only for today, but for tomorrow.

WE WORK AS ONE

We drive, challenge and push each other to ensure our customers receive exceptional care and attention at every turn.
Our Awards, Accreditation's & Certifications
Preferred Dealer Scheme
This new initiative which launched in February 2016, was built to give Club members access to a trusted and reputable network of dealers throughout the UK.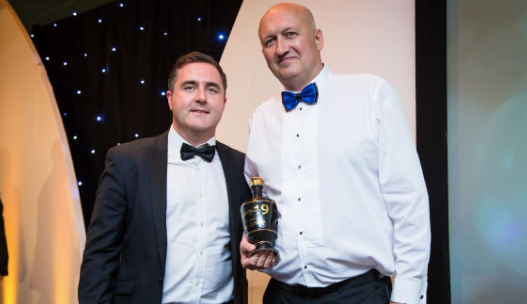 Our Awards
We are delighted to have won many awards over the past few years across both the local region and nationally and traversing both business and industry awards.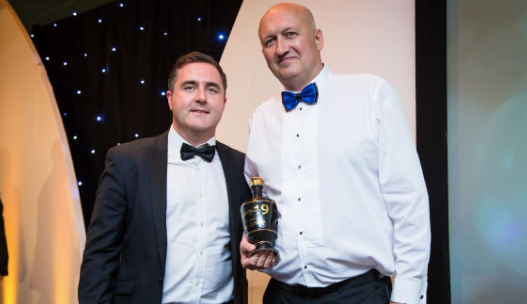 Our Certifications & Accreditations
In addition to Preferred Dealer Scheme we have a range of other certifications and accreditations across both sales and service, including NCC Approved Workshop status and Fiat Professional.

Brand Story & Key Management
Our Brand Story
We've come a long way in the past 40 years.  The Edwards family have been serving the leisure vehicle industry in one way or another since 1964.  There have been plenty of changes along the way.


Our Key Personnel
Our key personnel covering sales, customer services, service centre, windscreens, accessories and parts have a rich wealth of experience and are supported by a tremendous team with core principles, visions and values.

Regular Company News and Press Centre
| | |
| --- | --- |
| Company News | Our Press Centre |
| | |
| --- | --- |
| We always have plenty going on within the business, whether it be training events for the team, celebrating milestones, launching new models and brands, organising shows, or providing new services and products. | We have a dedicated area where we share our press releases for journalists and bloggers who want to be kept informed about the latest happenings from Erwin Hymer Centre Travelworld. |