Take hotel luxury with you - wherever you go
HYMER BML-I 890 Review
Big, bold and simply magnificent – the HYMER BML-I 890 is king.
HYMER BML-I 890 lives up to its 'ultimate' billing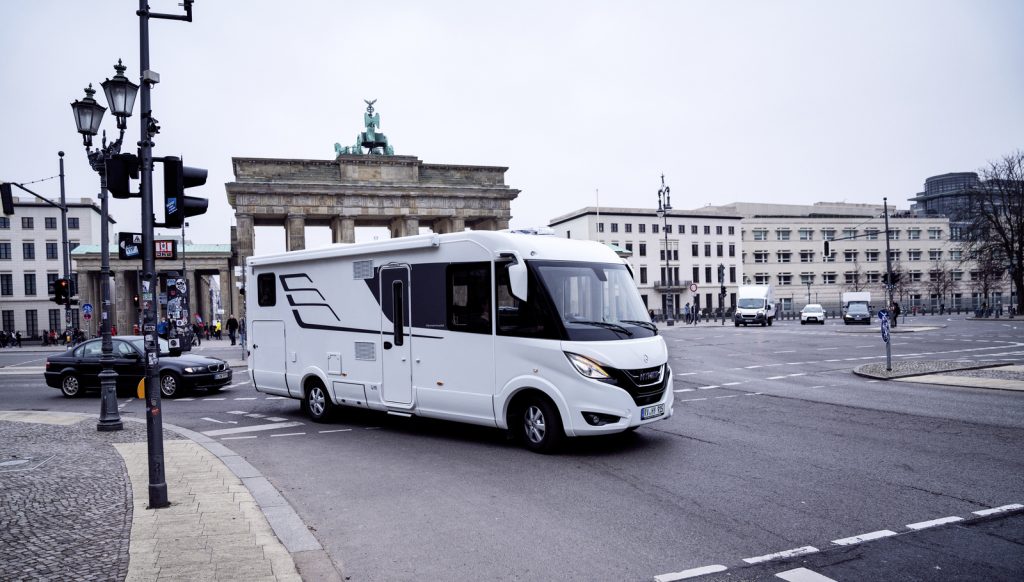 It's massive, it's spacious and it's finished to hotel standard – the HYMER B-Class MasterLine BML-I 890 really is the ultimate king of the road.
Measuring a centimetre shy of nine metres, the MasterLine is bigger than HYMER's ModernComfort, and better than a SupremeLine.
It's a six-wheel monster built on a tag-axle SLS chassis, which has been developed by HYMER in conjunction with Al-Ko.
This is a head-turning vehicle from the outside. The front is slightly arrowed shape to integrate the wheelbase, giving it an almost sporty appearance despite its size, while the headlights meet at a point and extend around the vehicle. There's a stunning black grille with a chrome trim and LED fog lights, as well as a panoramic windscreen.
Expect an envious glare or two as you progress smoothly on the motorway with a minimum 143hp engine.
The interior of the BML-I 890 can be summed up in a word: big. Everything has increased in size from the 780 and 790 layouts – and it's abundantly obvious the second you open the 65cm door.
There's an 80cm long side couch in the lounge, but it's the circular table that is the focal point. It already boasts a 79.5cm diameter but can be extended to 1.10m using a simple pop-up centre for when there are extra guests.
With reading lights and removable headrests as standard, it genuinely is easy to believe you are relaxing in a decent-sized lounge rather than onboard a motorhome. A 32inch LED which rises majestically from a hidden compartment behind the sofa can be added as an option.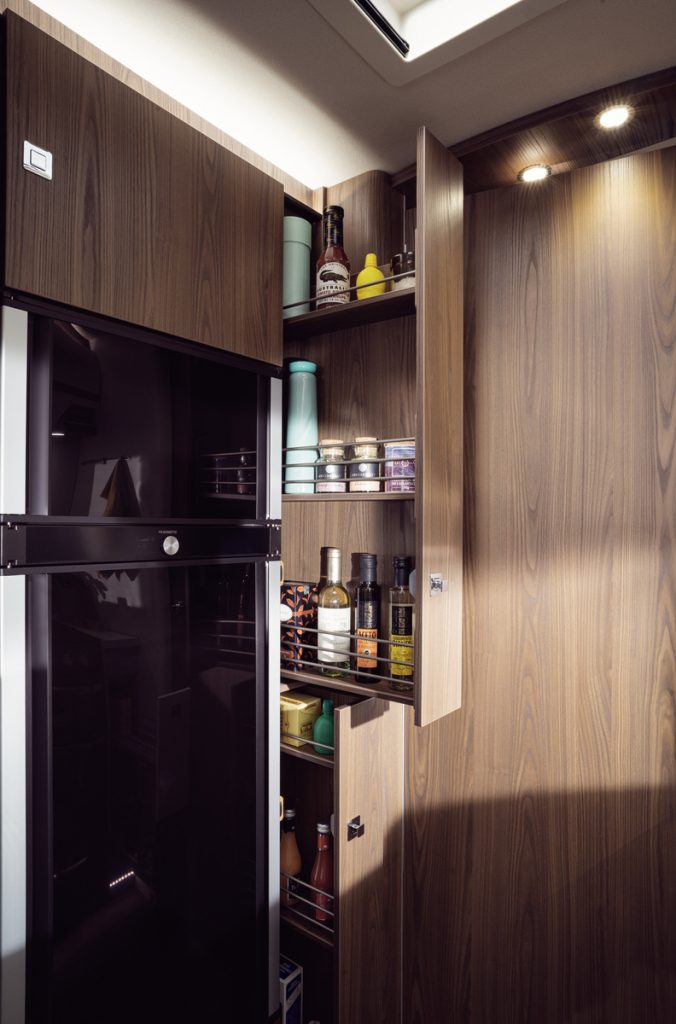 The kitchen comes with premium mineral worktops as standard – and they're 15cm longer than the 790.  Mid-height and floor-to-ceiling larder units provide plenty of storage space for all kitchen equipment.
There's a three-burner hob and a separate oven and grill, as well as a 153 litre fridge/freezer that can open from either side. A tall pantry unit slides out alongside the fridge.
The lounge and the kitchen are spacious, but it's the bathroom that really benefits from the overall length of this vehicle. This is where you really get your luxury. You'll probably know that motorhome showers tend to be practical, but not somewhere you will relish visiting. Not in the BML-I 890, where the shower is as large as you'd find in a home and there is a real glass door. There's also a full-width drying rail and a designer rectangle basin with three good drawers underneath.
The toilet area is equipped with an open shelf, towel radiator and additional window. For extra privacy, the bathroom can also be partitioned off in the direction of the living area.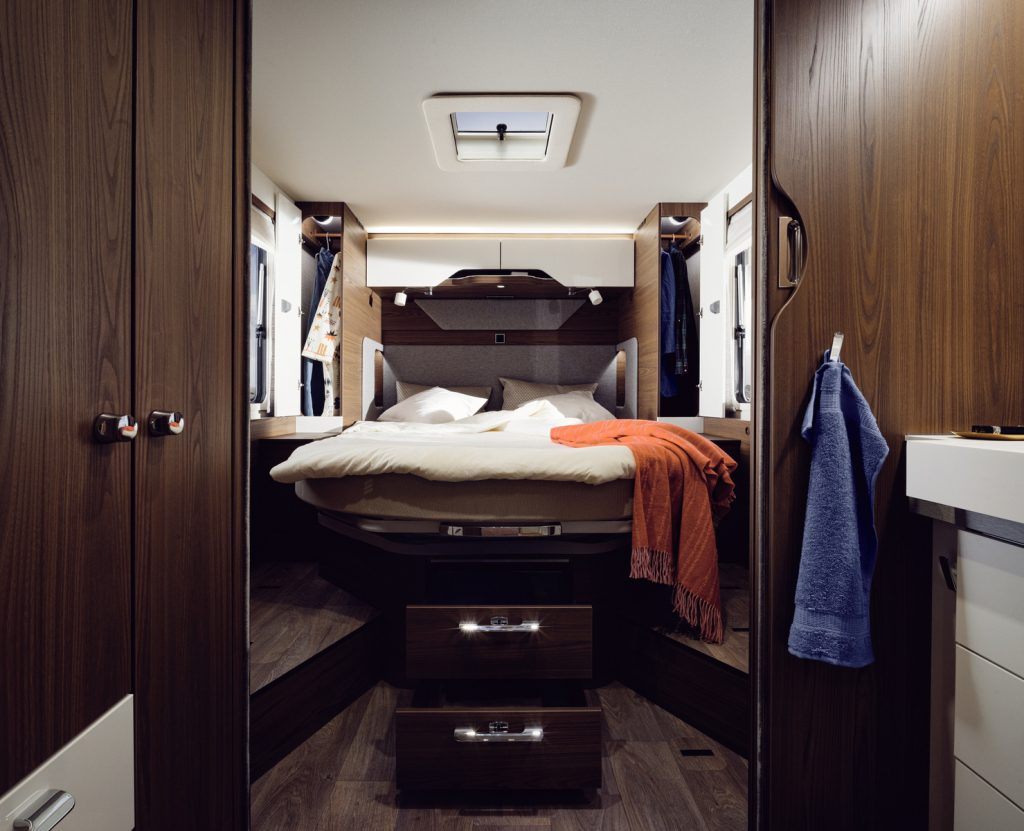 The bedroom is found at the back of the vehicle and features a queen size bed, fully two metres in length and almost 1.60 metres in width. This bed can be electrically lowered if required for even easier access, which does take away some space in the garage. There's
stacks of room either side to access the wardrobes.
More sleeping space can be achieved with the usual drop-down bed in the cab – which can be electric as an option – and all lights in this motorhome can be dimmed to create a relaxing setting.
At 5.5 tonne, this is unlikely to be a motorhome to attract a first-timer, but it's actually a very comfortable drive, thanks largely to independent wheel suspension.
This is a motorhome that lives up to its 'ultimate' billing. If you need your home comforts on the road, then this truly is an apartment on wheels.