Impressive driveability and functionality combined
Dethleffs Globebus T001 Review
Sporty and streamlined yet packed with comfortable features - the Globebus T001 won't disappoint
Dethleffs Globebus T001: A classic motorhome, with a difference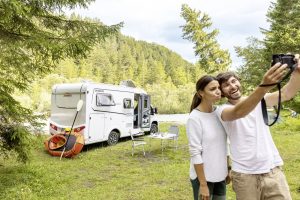 From the award-winning Dethleffs family of quality motorhomes, the Globebus T001 offers you a heady mix of freedom and flexibility that you are bound to love.
Easy to manoeuvre and a sheer joy to drive, this popular semi-integrated vehicle exceeds expectations in every department. It possesses the kind of all-round appeal that only comes from an established master in the marketplace: steeped in generations of family-friendly values and invested with an age-old spirit of adventure, the German Dethleffs brand has truly earned its iconic status within the industry.
As thousands of enthusiasts will testify, agility and fun are key to the entire Globebus range – the most compact selection of vehicles within the Dethleffs catalogue. And at a shade under 6 metres long, the Dethleffs Globebus T001 is nimble enough to handle destinations considered hard-to-reach, giving you the flexibility and freedom all motorhome lovers crave.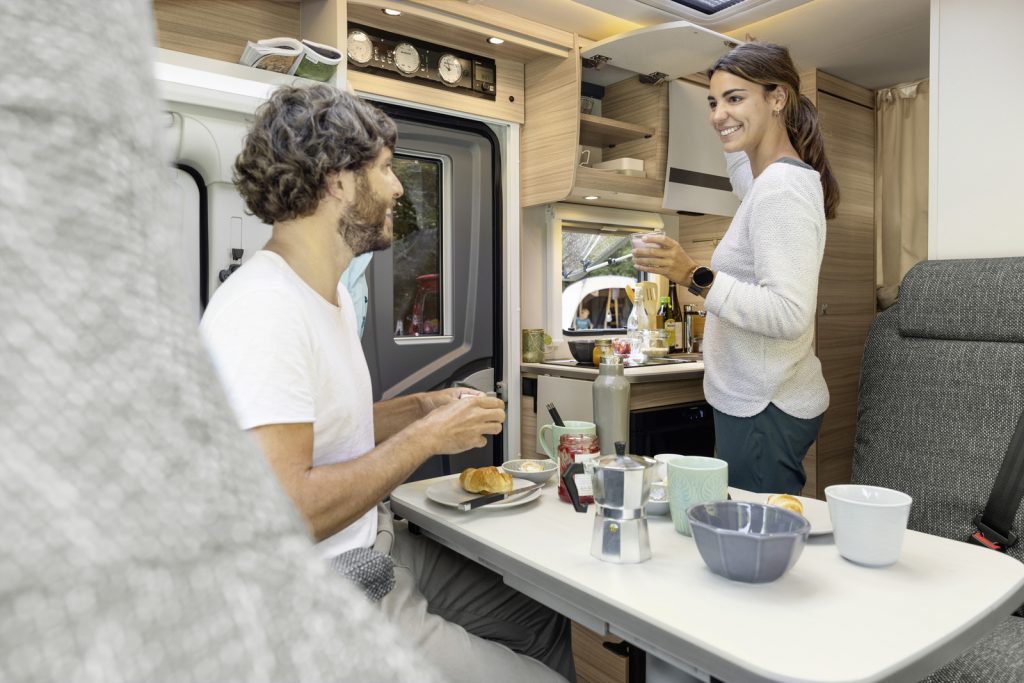 These features truly come into their own on city breaks and shorter trips, especially when you may encounter tight streets and winding lanes.
Yet the efficient Fiat 2.3L diesel engine, based on a quality Fiat Ducato chassis, means that this model is equally at ease on longer trips. Here, the panoramic views and sumptuous interior accommodation make travelling any distance a pure delight – even more so if you opt for the superb 160bhp engine upgrade!
Nowhere is this driveability more important than in the cab, which has been ergonomically designed and expertly styled thanks the company's rich wealth of experience. Allied to the impressive standard specifications, buyers can specify reversing cameras, satnav, cruise control and a glorious panoramic rooflight.
Not only does the Globebus get you there in safety and comfort but this compact model really looks the part, too.
It boasts a sporty, streamlined body where form and function are perfectly balanced. A modern-looking exterior coupled with truly aerodynamic design means that the Globebus T001 is sure to catch the eye – attracting admiring glances, wherever you travel.
This exterior style is more than matched by a cool and contemporary interior. Light, contemporary surface and upholstery tones create a calm, clean ambience, enhanced by the abundant natural daylight.
Being part of the Dethleffs family you are assured of a level of amenity and internal solutions that are second-to-none.
Swivel the front seats to create a cosy dining and living space, ideal for nights in after a day's adventure. Then the chef's kitchen offers everything you need to create something really special – including a three-ring gas hob, integrated oven and impressive fridge/freezer.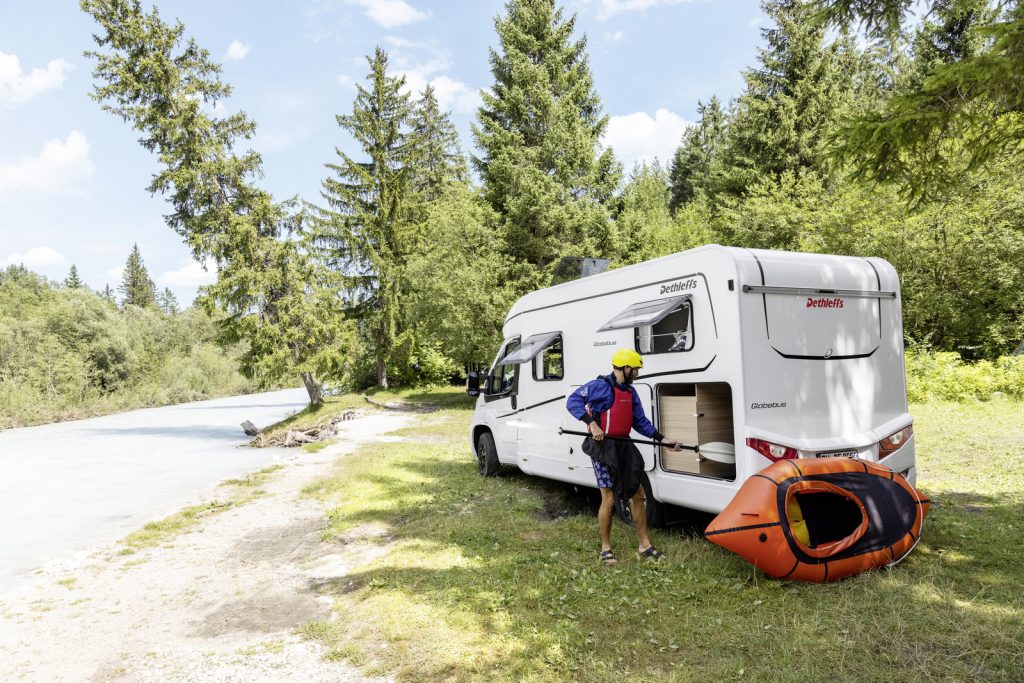 This model sleeps three adults in complete comfort, with traverse luxury beds at the rear, situated over a garage space so generous you need leave nothing behind, whatever your holiday plans.
Similarly there's no compromise when it comes to feeling clean, fresh and raring to go: on-board the T001 there's a smartly-designed and well-appointed washroom with easy-to-access sink, toilet and shower.
Make no mistake, the Globebus T001 bears all the hallmarks of a classic motorhome brand, while incorporating every modern creature comfort to make each journey something special. A great little mover that's fun to drive – it nevertheless holds its own in the luxury stakes to create a truly irresistible home-from-home.