Driving pleasure guaranteed
HYMER BMC-T 690 Review
Semi-integrated HYMER already proving popular choice
HYMER BMC-T 690 PROVING RED HOT FAVOURITE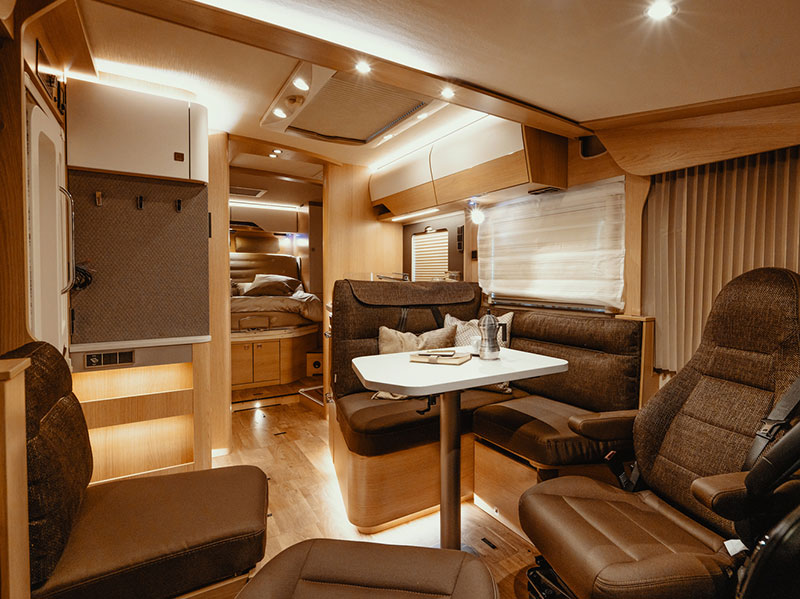 Nimble and a joy to drive, the HYMER BMC-T 690 has proved to be one of the most popular in the Erwin Hymer Centre Travelworld range.
The BMC-T 690 is HYMER's semi-integrated version of its BMC-I 690. Combining the Mercedes Sprinter chassis cowl coupled with a HYMER SLC chassis, it's narrower at the front and that makes it more like a car to drive, making it a particularly good choice for those without decades of motorhome driving experience.
It weighs in at the magic 3.5 tonne, despite being 7.39m in length, a feat achieved through innovative lightweight bodywork and double flooring.
This attractive motorhome benefits from a rear island bed, with easy access either side. There are more than adequate wardrobes either side, as well as overhead storage.
One highlight of this model is that the height of the queen size bed can be adjusted as desired, offering even easier access if required, at the expense of some room in the garage.
A drop down bed can be added as a T-hood to the front of the vehicle as an extra, which gives the vehicle a unique appearance.
There's a stylish looking separate shower with a skylight and a separate toilet and basin. The door to the washroom can be used as a partition, ensuring extra privacy when the interior of the vehicle is divided into two sections. There's a quality look throughout and a neat cupboard under the basin.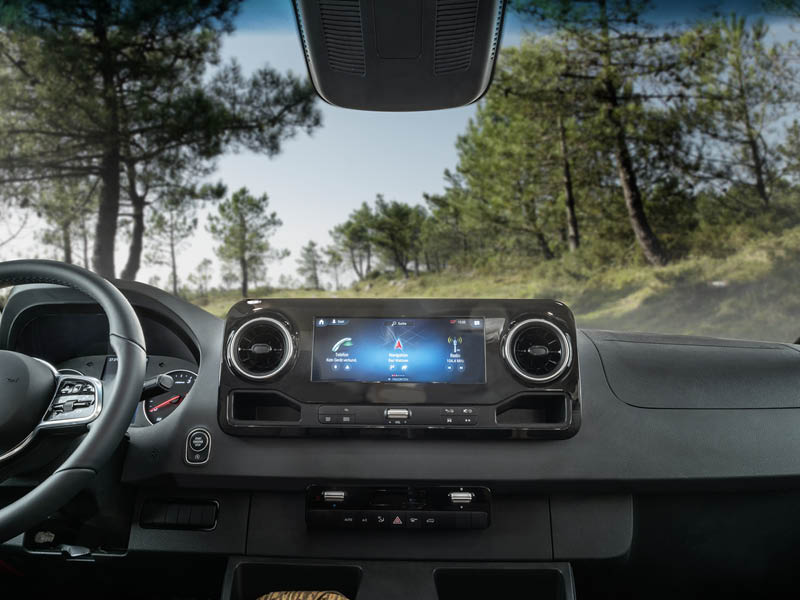 The lounge is your classic L-shaped number with swivel driver and passenger seats so the whole travelling party can dine and relax together. The corner kitchen has been stylishly designed to create a homely atmosphere.
As you'd expect, a three-burner hob is present and there is a good, deep drawer underneath, as well as nice deep curved cupboards below the sink. The large 142 litre fridge with separate freezer compartment will be plenty for most.
The kitchen area benefits from two mains sockets and a USB socket, while the glossy overhead lockers ooze quality.
With clean curves and lines, the BMC-T 690 has a sporty appearance from the outside. Two garage doors on either side make the rear garage easy to load, with a load-bearing capacity of up to 350kg.
The BMC-T 690 has all the driving comforts you'd expert from a van or a car, with on-wheel controls and assist systems, including hill start, automatic headlights and keyless activation. With a 143hp engine – upgradable to 177hp – and an optional 9G automatic transmission, it packs plenty of punch. Aluminium wheels and an improved multimedia system can also be added.
With so many boxes ticked, it's no surprise that the BMC-T 690 has already established itself as a firm favourite amongst motorhomers.