HYMER and Mercedes Benz bring you a stand-out performer
HYMER B-Class ModernComfort I 680
So much space within a light, compact frame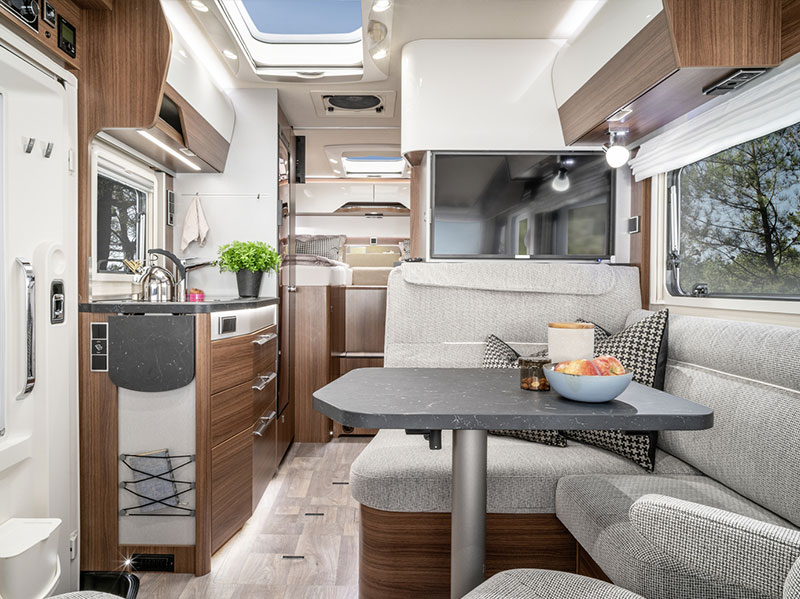 Technology with style
At 7.39m the HYMER BMC-I 680 gives you that little extra room to really enjoy what this outstanding range of motorhomes offers. The combination of cutting-edge technology and almost obsessive eye for design excellence makes the BMC range stand out. Its super-lightweight construction allows for an abundance of features while remaining highly manoeuvrable, whether you're in town or on the open road.
360° View
Your comfort guaranteed
The 680 is beautifully appointed and finished, including a delightful en-suite bathroom incorporating a generous mirror and integrated strip light. The kitchen is similarly impressive with its high-spec cooker and large-capacity fridge freezer making this a delight for foodies on tour! In addition, the multi-purpose double floor offers extra storage space and amazing insulation.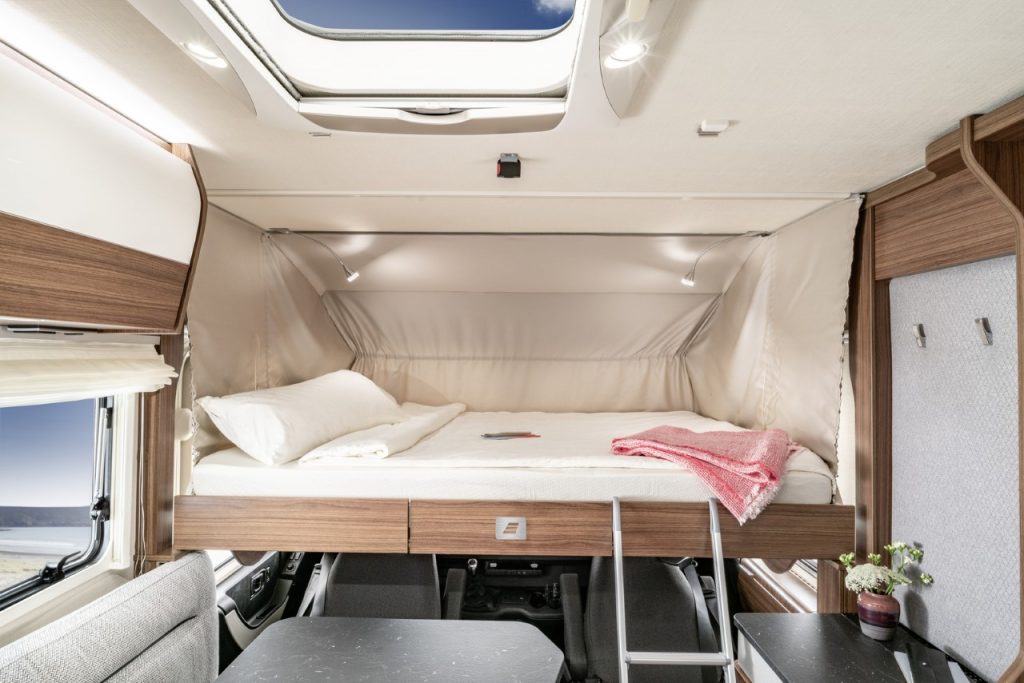 HYMER B-Class ModernComfort I 680 Visual Tour

HYMER B-Class ModernComfort I 680 General Specifications and Features
All technical data is subject to manufacturer tolerances
Range
B-Class ModernComfort
Chassis layout
Right hand drive
Chassis make
Mercedes-Benz 314 CDI
Engine
Mercedes-Benz 2.2 143 HP Euro 6
Floorplan
Single beds / Garage

Latest New and Used HYMER B-Class ModernComfort I 680 available from stock
SOLD
HYMER B Class ModernComfort BMC-I 680
Floorplan
Single beds w/ front drop down bed