New levels of comfort and luxury achieved
Niesmann + Bischoff Arto 88 LF Review
Stunning attention to detail makes this one of the shining lights in the Arto series
ARTO 88LF OOZES LUXURY AND CLASS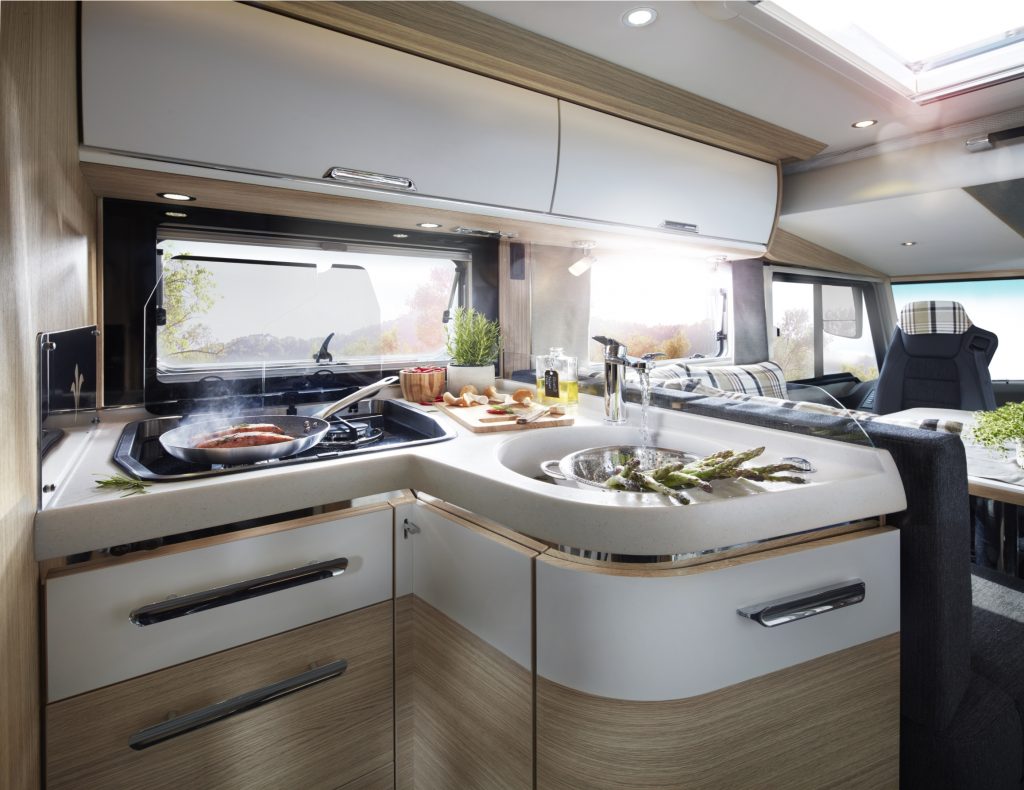 Just when we all thought the levels of opulence of motorhomes had peaked, along comes the Niesmann + Bischoff Arto 88 LF to rewrite the script.
This 'compact liner' exudes luxury and style and is one of the jewels in the crown of the Arto series, with stunning attention to detail.
Walk into this motorhome and one of the first things that hits home is just how spacious 8.76m can feel.
Despite numerous features to make this one of the most luxurious motorhomes on the road – including a 32" LED television, full Attraction black leather upholstery and no end of other high-level accessories – there is nowhere which leaves you feeling cramped.
Take the kitchen for example – a three-hob cooktop, impressive sized sink, microwave, Thetford fridge/freezer, and ample storage provided by four large drawers provide everything needed to cook up a storm after a long day exploring.
Face to face settees and an adjustable table ensures the perfect space for relaxing after a long day out exploring and easy access through to the rest of the motorhome – where there is plenty more to see!
The washroom and bathroom facilities leave no stone unturned, including a hand basin/vanity and sizeable shower unit – all with the ability to create an en-suite feel with the closure of a couple of doors.
And, when you come to retire for the evening, the bedroom is very much a shining light for comfort.
The sizeable bed benefits from a memory foam mattress and is surrounded by no end of storage options.
Externally, the Arto 88 LF exudes elegance and practicality, while the AL-KO tag-axle low chassis ensures the vehicle is reliable, stable and easy to drive with a nine-speed automatic gearbox.
As if all of that isn't enough, the Arto range has been enhanced in 2021 with the offer of Eifel Grey as the exterior colour, offering an excellent contrast to the standard white.
Throw in a 5.5m awning and the ability to be self-sufficient thanks in no short measure to the Lithium Energy Pack and there truly is nowhere better to pull up to your location of choice at the end of every spell-binding day.
In short, the Arto 88 LF is the perfect way to enjoy travelling adventures in the ultimate level of luxury and with so many of the classy touches that Niesmann + Bischoff has grown famous for.