A bargain-hunter's dream with specs in abundance
HYMER BMC-I 600 WhiteLine Review
With a huge list of added extras that are sure to catch the eye
HYMER BMC-I 600 WhiteLine – a special edition which lives up to its name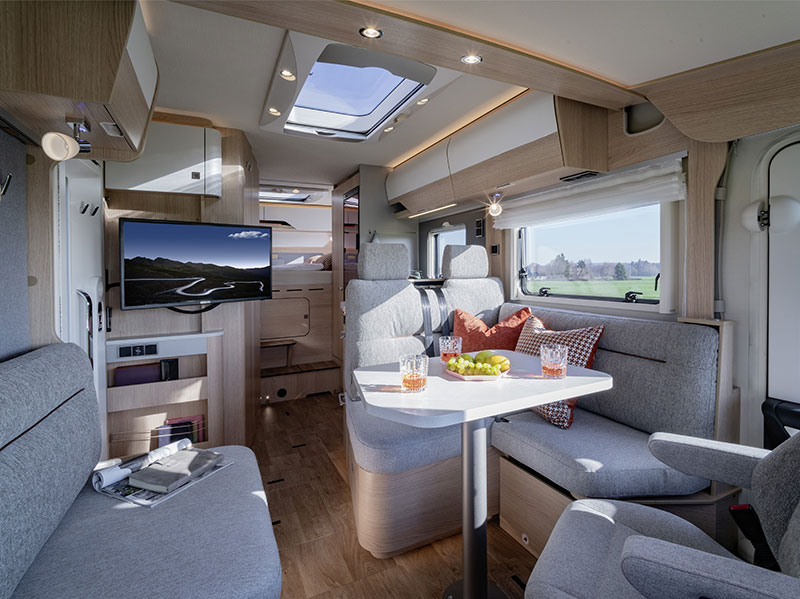 If you like saving a few pounds – and, let's be fair, who doesn't? – then the HYMER BMC-I 600 WhiteLine is well worth a look.
HYMER's ModernComfort range has won a string of awards for its innovation and style. This 600 WhiteLine special edition takes that luxury a step further and comes fitted with a raft of Mercedes and HYMER options which tot up to an impressive £7,000 saving against the list price.
Included in the package is a whopping 177bhp engine – the largest on the market – and a nine-speed automatic gearbox, giving a high-torque drive to savour.
There's also in-built awning, MBUX multimedia system, a reverse camera and Napoli full leather upholstery.
If that isn't enough to excite the bargain hunter within, how about 16" black alloy wheels, a 32 inch TV and an integrated sat nav?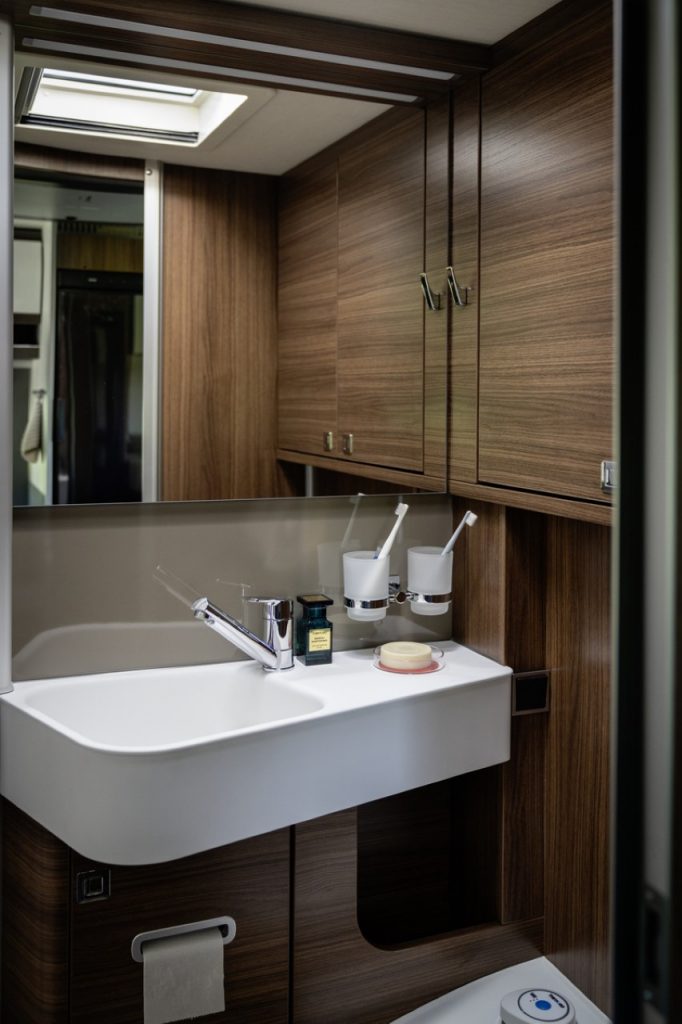 Even without the added extras, there's plenty to admire about the 7.19m HYMER BMC-I 600. This is a motorhome built for travelling in comfort.
There's a classic L-shaped lounge with swivel captain's chairs so everyone can gather round the table. As mentioned, there's a sizeable telly in this vehicle, and they've come up with a clever way to store it as it swivels 90 degrees and locks into position. This innovative bracket also means it can be tilted in any which way so it can be enjoyed with a flawless picture from any seat.
A 142-litre Thetford fridge takes centre stage in the kitchen area, where you'll also find massive drawers underneath the sink. The co
oker is separate from the grill and oven while there are plug sockets and USB ports galore.
The all-in-one washroom benefits from two huge mirrors and there's a well-sized separate shower.
The bedroom is found at the back of the vehicle and comprises two single beds, measuring 1.9m at the longest point, which most people will find comfortable. There's the option to transform the sleeping area to 2.07m by 1.70m by inserting the infill. Usually, the bed would then be accessed by a small ladder, but here HYMER has upped the ante by including smart pull-out steps.
It's just one example of the superior build quality people have come to expect form HYMER. All drawers close effortlessly and softly while other doors in the vehicle, for example in the shower, click shut satisfyingly. A drawer under the seating area provides additional easy-to-reach storage space.
When greater sleeping options are required, another double bed can be easily dropped down from above the driving area.
The TEMPMATIK air conditioning system included in the edition model ensures a cosy atmosphere and pleasant temperatures at all times.
Sometimes special editions can be a little disappointing but here HYMER has succeeded in making a motorhome that is a bit, well, special. Certainly, one to consider at an attractive price point.