A Hampshire couple are planning European adventures after buying a new, more practical, luxury motorhome from us.
Simon Burwood and his wife Sam are the proud owners of a new HYMER BMC-T 600.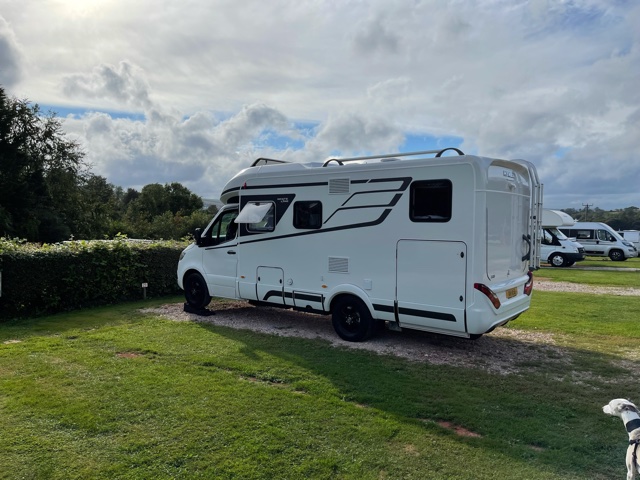 At 699cm, it is by no means lacking in space – but it is a full 157cm smaller in length than their previous motorhome.
"We had a long, tag axle motorhome but we thought it was time to downsize as our two daughters are grown-up and no longer want to come away with us," said Simon, a 46-year-old TV cameraman.
"I have always admired HYMER motorhomes, both the way they look and the general build quality.
"There were other dealers closer to home but Travelworld had a BMC-T 600 in stock so we travelled to Staffordshire to take a look. Seeing it in-person reinforced my opinions on HYMER.
"It's really well put together. A lot of thought has gone into the little details, from the neat and tidy wiring to the satellite dish controls."
Though the HYMER BMC-T 600 comes well equipped as standard, Simon and Sam opted for a few upgrades including a solar panel, an enhanced leisure battery and a tracker.
Simon said the couple have already benefitted from having a smaller motorhome.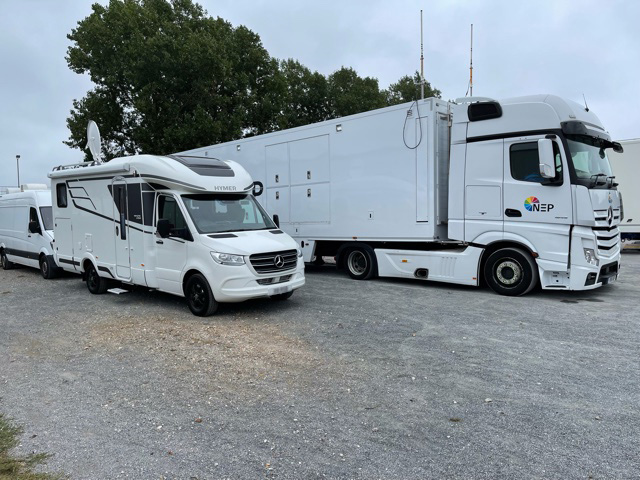 "It's very easy to drive and the size means it's easier to park," he said. "Being sub-eight metres means it's also simpler to find campsites. We're really happy with our purchase."
Simon and Sam, 44, have previously explored France by road but are looking to broaden their horizons in the years to come with trips to Italy and Spain.
And they were full of praise for Travelworld – and, in particular, salesman Karl Hudson.
"We couldn't have asked for any more from Karl," said Simon. "He wasn't pushy at all and just gave us clear, honest advice."