Marketing apprentice Reece Penn was the first member of the Travelworld team to take the stunning new company HYMER out for a spin.
At Travelworld, we're pleased to offer our hard-working colleagues the opportunity to use our company motorhomes throughout the year.
Reece, 22, was lucky enough to be selected to use our brand new HYMER B-Class MasterLine BML-I 790.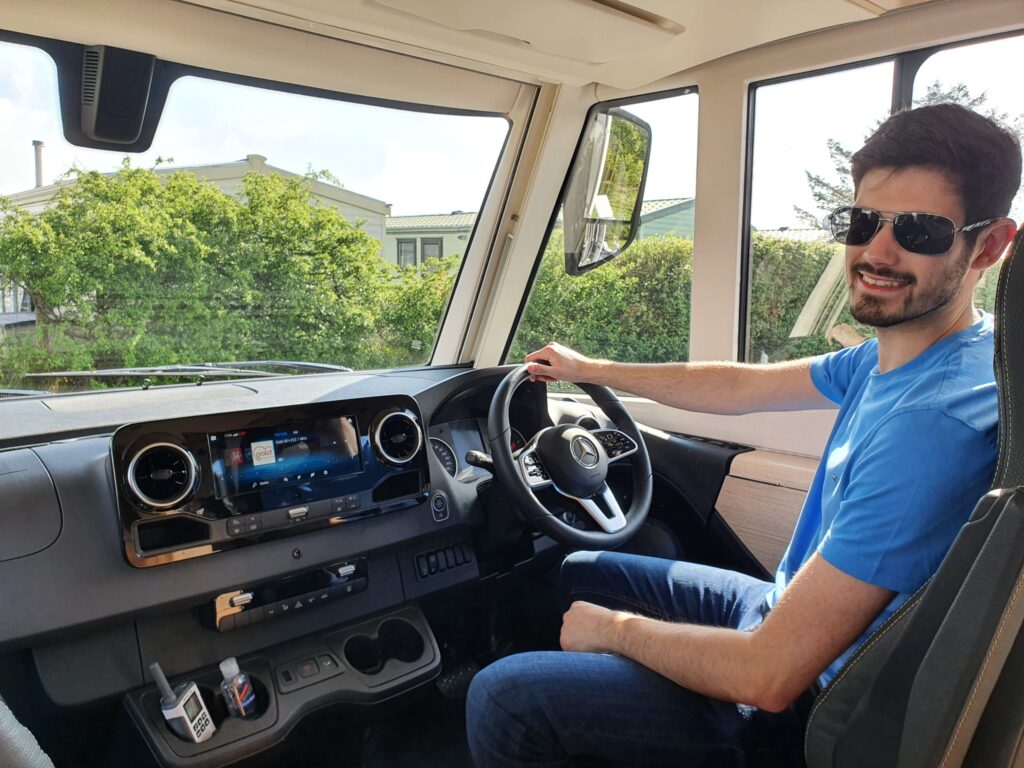 Having passed his C1 Licence earlier this year, Reece is able to drive vehicles up to 7.5 tonnes and was keen to put his new skills to the test.
He travelled to Porthmadog in North Wales with his girlfriend, while his parents and grandparents followed to the campsite in their own vehicles.
Reece said the HYMER, which is available to pre-order from Travelworld for next year, had many admirers as it racked up its first 230 miles.
"It was a really amazing experience to be the first person to take the new HYMER out on the road," he said.
"It's very luxurious with ample headroom, a spacious bed and all the technology you can hope for, including on-board WiFi.
"A lot of people were coming up to me for a chat and to look around, especially as it's a 22 plate.
"It's not every day you see a 22-year-old driving such a luxurious vehicle!"
Though the weather disappointed, Reece and his travelling companions enjoyed exploring the local area, walks to the beach and visiting shops.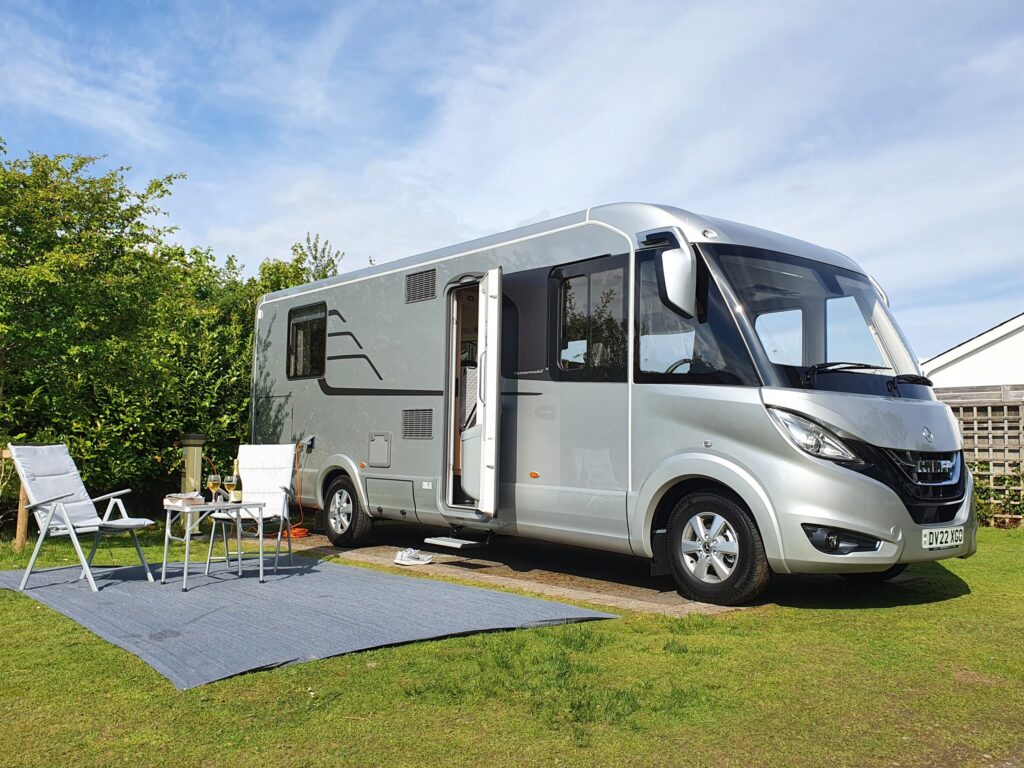 Travelworld supports staff to complete their C1 Licence to allow them to safely manoeuvre vehicles around the site.
"It was difficult to pass and many people fell down at the theory stage," said Reece.
"I also did my practical test on the busy streets of Wolverhampton, which was challenging.
"It was a bit daunting driving the 7.79m HYMER at first but I soon settled into it and after a while it was no different to driving a car.
"It was a very smooth drive and very comfortable."
Read more about the HYMER B-Class MasterLine BML-I 790 here.