Alan and Gillian Cunnington were the first customers at Erwin Hymer Centre Travelworld when the business secured the HYMER franchise 10 years ago – and the couple are still enjoying their motorhome today.
Alan and Gillian bought a luxury HYMER Exsis-i 674 from Travelworld shortly after the Stafford dealership secured the UK franchise for the prestigious brand in 2012.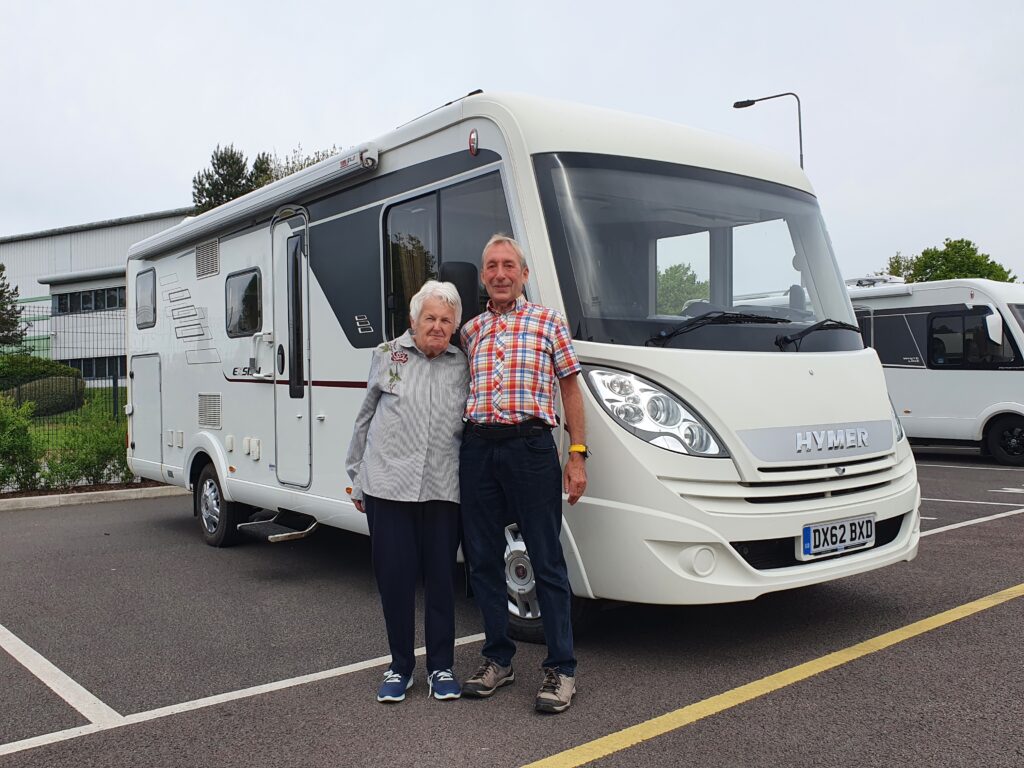 They've had many happy memories in the vehicle since – and they love it so much that they have upgraded it several times rather than buying a new model.
Alan, 74 and from Ludlow, said: "We had hired motorhomes in the past while in New Zealand and Canada and decided to take the leap and buy one.
"We looked at dozens at various shows before we went to Travelworld and met Ross Edwards (Managing Director).
"We saw the Exsis-I and it was the exact spec we wanted and could be replated to 3500kg. The next day we bought it.
"We've been all over the UK in it and parts of Spain as well.
"I can't speak highly enough of Travelworld. Whenever there has been a problem they've been there for us."
The most significant modification to date was replacing the entire kitchen.
"We went to a show and saw an updated kitchen and knew that it would suit us, so we ripped out the old one and replaced it," said Alan, who runs an industrial machinery business.
"We looked at new vehicles but they didn't have the same space as ours so were reluctant to change.
"Each time we've returned to Travelworld for modifications they've been superb."
Other modifications carried out by Travelworld include a Goldschmitt levelling system, a 5G Wi-Fi system and the introduction of a reverse camera.
The Cunningtons have also upgraded the head unit and added an Oyster satellite system so they can watch their favourite TV shows wherever they are.
Having seen their travels curtailed due to the pandemic, Alan and Gillian are looking forward to getting back on the road this season – with their son, daughter-in-law and grandchild following in convoy in their caravan.
HYMER has been making premium leisure vehicles since 1957 and is world-renowned for quality and innovation. For many, the brand represents the pinnacle of motorhoming, whether that is stunning integrated or semi integrated motorhomes for luxury excursions, or ingenious camper vans for going off the beaten track.
In 2015 Travelworld was invited to become an exclusive dealer. This effectively meant the business breaking long-standing ties with manufacturers not associated with Erwin Hymer Group and committing totally to Europe's largest motorhome manufacturer.
Travelworld has the largest number of HYMER vehicles on display in the UK, view our stock here.