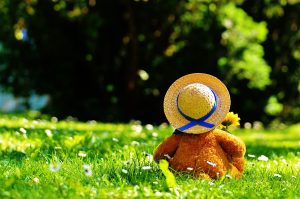 The days of motorhome travel being a mattress in the boot of your car died decades ago, however travelling with a family, whether they are teens or young children, can be a challenge and selecting the correct vehicle as family holiday investment is critical. So we have put together our top ten places to visit with kids during school holidays in a motorhome.
Choosing the correct destination will make all other issues that arise from the holiday break, a normal part of mainstream family holiday life on the road.
Starting with coastal destinations moving south to north, consider these holiday gems for your next break.
1. Polmanter touring park in Cornwall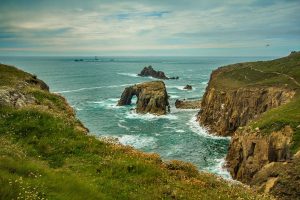 One of our favourite places to visit during school holidays in a motorhome is the Polmanter touring park in Cornwall.
This park was awarded the AA campsite of the year award in 2014, and this comes as no surprise once you've experienced a holiday there.
A well maintained park with a fabulous outdoor heated pool, heated showers and toilets, tennis courts, a bar – for the grownups of course, a restaurant and a fantastic indoor soft play area, what's to fault?
Honestly, nothing.
Walking distance to St Ives and spectacular sea views mean that a seaside holiday with all the mod cons and no stress is the order of the day.
2. Highlands End in Dorset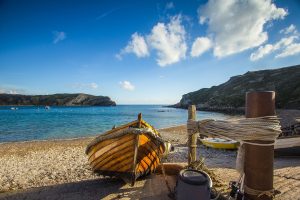 Highlands End is considered once the most outstanding parks in Dorset and for good reason.
Absolutely anyone is welcome here and that includes well behaved dogs.
The park also boats lodges, static caravans, camping pitches and camping pods as well as the prime Tourer spots for motorhomes.
Martin's bar and restaurant serves food all day long and has a large beer garden with live sports to keep dad entertained.
A coffee shop for a quick refreshment and no less than two children's play areas round off the offerings with the indoor heated pool, sauna, steam room and pitch and putt course, that makes this a perfect family destination.
3. Skegness Sands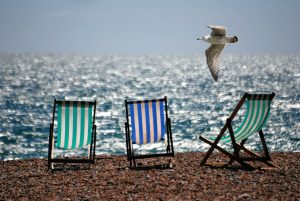 Skegness Sands along the east coast of England is one those spacious parks, where the children will play for hours and come back tired and ready for bed, just like the old days.
With the indoor heated pool, and the requisite children's play areas Skegness Sands ticks all the boxes, but people really come here for the fantastic beaches.
With both a chemical disposal sluice and a grey water disposal point you can tell they're kitted out for the motorhome brigade.
They even have Super pitches for those extra large motorhomes.
4. Min Y Don, North Wales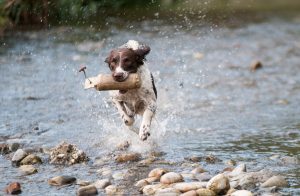 Min Y Don in the north of Wales has a touring park exclusive to motorhomes, making it a special place to holiday for those who travel this way.
Dogs do cost a nominal extra but you're allowed up to two.
With a facilities block that apart from the hot showers also has private bathrooms, this is a home from home.
Naturally the fantastic views as well as the beach and the children's play areas mean that a trip to Wales may well be on the cards for the family this season.
5. Riverview Caravan Park
Riverview Caravan park, a 5-star rated park along the river Tay in Scotland is not a place to turn down due to distance, with recently further upgraded facilities, this park has heated showers and toilets, including disabled loos and also a vegetable and laundry preparation area.
Even better, the children's playparks are what makes the holiday experience happy for the parents.
Riverview have access to two, as well as the beach. A leisure centre and plenty of picnic spots across the park.
Best of all dogs go free!
While seaside touring parks are great, there are plenty of countryside spots that have become popular annual destinations too.
6. Hurley Riverside Park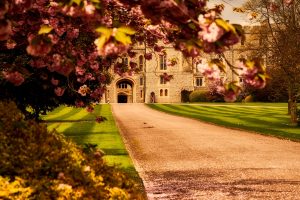 Hurley Riverside park can be found on Thames close to Windsor.
This location is ideal for visiting Windsor Castle or even a day trip into London, while still perfectly tucked away in a countryside location.
The facilities are second to none and they are complimented by a self-guided and picturesque nature trail.
Up to two dogs are welcome, there is a fun children's playpark and the disabled amenities are world class.
No overcrowding here as there is over a mile of riverbank for picnics.
This unassuming yet high quality site cannot be missed, even if it's only for a short stay.
7. Oswestry Camping and Caravanning
Oswestry Camping and Caravanning is a popular site that is features both camping and touring pitches.
Close to not one but two National Heritage sites (Ironbridge Gorge and Pontcysyllte Aqueduct), days out are already packed with fun there are an additional four national trust sites to explore and five heritage railways to visit.
Even a fortnight here wouldn't be enough for a full on family holiday.
With top class facilities, play areas and access to food, they only lack a swimming pool.
8. Dornafield in Devon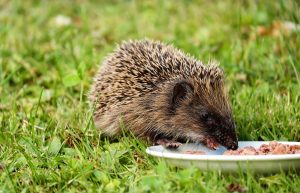 Another place to visit during school holidays in a motorhome is Dornafield in Devon, a well positioned traditional family park in beautiful surroundings.
Most pitches being allocated to motorhomes and caravans, all the usual facilities can be found here.
A well stocked shop, indoors games rooms in the event of inclement weather and also a bonus for young families, a baby bathing and changing unit.
As it seems more common with countryside parks, there is not a swimming pool here, but a lot of additional activities in the surrounding area, such as the nearby Newton Abbot.
In Newton Abbot there is a whole host of things for families to do.  Stover Country Park and Nature Reserve is a popular choice.
Decoy Country Park is also well visited by tourists to the area.
Prickly Ball Farm provides a back to nature experience with animals such as hedgehogs and hamsters.
There really is a huge range of activities in the area surrounding Dornafield.
9. Penning View Park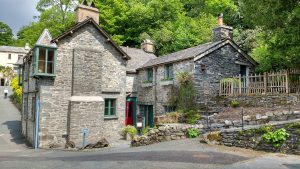 Pennine View park in Cumbria is the exploring families dream come true.
A neat and well kept park, designed to accommodate Motorhomes and welcomes dogs, offers free Wi-Fi access and has modern washrooms, with free hot showers.
Be aware though that wifi in the Lake District is not known for being the most reliable generally.
They even have a calor gas change point and a launderette.
The disabled facilities are second to none.
Any overnighters will not want to leave as the natural environment makes city life seem like a past memory.
10. Grantown-on-Spey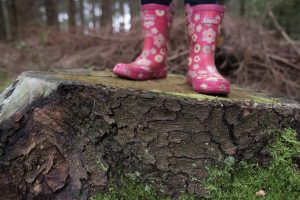 Grantown-on-Spey is a place that must be visited when touring in Scotland making it the perfect destination when travelling during school holidays in a motorhome.
A superb destination, in the heart of the Scottish Highlands located inside the Cairngorms National Park, it is a getaway where families can really reconnect with each other.
It's one of those places where the family can take walkers of all abilities and enjoy surroundings they didn't know existed in the UK.
Easy enough to make a home from home, with washroom facilities that are caravan club standard, a separate toddler washroom, a shop on site and a local supermarket only ten minutes' walk away despite the deep country setting.
This is a place to visit for a full Summer holiday, a week or two simply won't suffice.
Regardless of which of these Parks you choose to visit, there is something for everyone, almost anywhere in the UK.
Don't forget to check booking and deposit policies too.
We hope you have a fantastic Summer holiday with your family during the school break.