Barely a moment goes by these days when you don't spot someone tapping away furiously on their smartphone's touch screen.
And while they may well be in the midst of a hot-tempered email reply, the chances are they're more likely playing an addictive-but-frustrating video game.
Despite this – and with the younger generation becoming increasingly fond of motorhome holidays – it's telling that there's still a yearning for the more traditional forms of entertainment and relaxation.
With that in mind, we thought it would be fun to list some of the timeless activities you can enjoy while on a UK holiday.
The games and activities in this post have survived decades of change and generations that are markedly different from their predecessors (which is probably far more than can be said for the fire-and-forget forms of entertainment prevalent in today's digital society) but they remain addictive and enjoyable for all.
Without further ado, here are five brilliant, boredom-busting activities everyone will fall in love with come holiday time:
1. Car games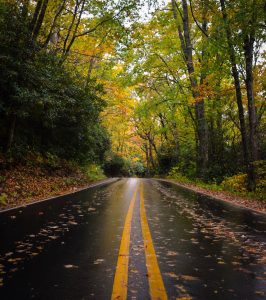 Chances are, you're going to do a fair bit of travelling when you head off on vacation, and if the car is your intended mode of transport, you've got the ideal tool in which to have a bit of fun.
There's the classic 'I spy…', but that can get rather dull (particularly if you're spending long stretches on the motorway).
The key to a great car game is to divert everyone's attention away from the monotony of travel.
For example, try twenty questions, where one player thinks of an object and the rest have just twenty attempts between them to guess what it is.
The three syllable game is also a great way to pass the time; each player has to rhythmically say a three word sentence, before passing onto the next person, who does the same, but keep some form of coherent story going.
Car journeys don't have to be boring.
2. Pooh Sticks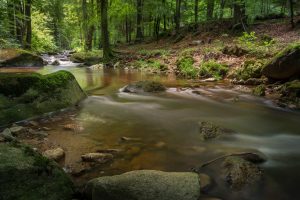 If you've never heard of this game, its origins shouldn't take too much guessing.
Taken from A.A. Milne's timeless Winnie The Pooh Stories, Pooh Sticks is a devilishly simple game that requires some sticks, a flowing river and a bridge.
If your holiday happens to throw up those elements, you've got everything you need.
Here's how it works: each player picks a stick and proceed to one side of the bridge.
Everyone then drops their sticks simultaneously into the water before rushing to the other side of the bridge to see who's emerges first.
The modern day equivalent you've probably seen with the popular 'Duck Races' where the yellow plastic ducks are thrown into a stream and chased along by their sponsoring owners to see which duck wins whilst travelling down the stream.
Simple, addictive and competitive – just what any holiday game should be.
3. Take a family bike ride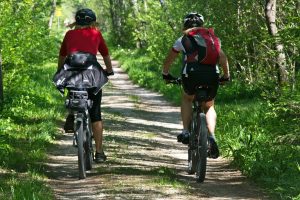 If truth be told, cycling is still a rather modern pastime, but the idea of going out as a family on a set of bikes is fast becoming an activity of a bygone era.
Let's put a stop to that. If you're on holiday in the UK and don't mind investing in a bike rack for the car, why not take your two-wheeled companions with you? Riding together is great fun; you'll discover far more of your surrounding area and return that little bit fitter, too.
4. Go adventuring in the woods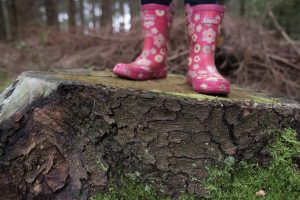 There's something alluring about woodland. Tall trees, dark corners and seemingly untrodden paths suggest that adventure may lay ahead, so, if you tend to drive past such locations on holiday, why not stop and take a wander this time around?
If you have kids with you, they'll love the idea of adventuring in the woods, and if you pick a national forest or nature reserve with marked pathways, you'll never be far from an obvious route if you venture deep into the undergrowth.
5. Cook over an open flame
If you're camping, why not forgo the usual barbecue for something more rustic?
Providing you're allowed to create fires (it pays to check with the park first), create one to keep yourselves warm, but to also provide a brilliant, open oven on which to cook the dinner (it'll make a mean cup of tea, too).
Definitely a safety first situation of course.
The next time someone says they can't live without their smartphone or tablet on holiday, point them in the direction of this list.
Sometimes, having fun in the most old-fashioned of ways can be the best way to bring families together and to have a holiday that will live long in the memory.