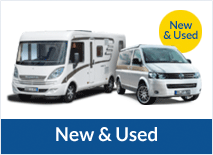 A US family has enjoyed the journey of a lifetime in a 13 month motorhome trip across all 50 American states.
Randy and Heidi Martin from Florida took their children, Kristi (14) and Kyle (12) on an RV road trip which took 3 years to plan.
In order to fund their trip they sold their home and all their belongings to travel 67,000 miles. They took sabbaticals from their jobs and took their children out of school to do the epic tour.
A big part of their plan included the weather and timing. Heidi said that they purposely visited the northern states in the summer and the southern ones in the winter but they still saw a lot of snow!
Randy Martin said: "It really was the trip of a lifetime. We didn't want our kids to learn about America through text books, we wanted them to experience it."
Heidi suggested the idea on the way back from a previous holiday. She said: "Wouldn't it be great if we just bought a van and traveled around every state?', and to our surprise, the kids loved the idea."
Famous Landmarks
The majority of the trip was in their RV although they did take a boat to Alaska and flew to Hawaii.
The Martins, who had a strict daily schedule while on their road trip, made sure that the trip entailed visits to all the famous landmarks and capital cities of the states they went to.
These sights included The Central Perk TV set where 'Friends' was aired, the Grand Canyon, Ground Zero, Liberty Bell in Philadelphia, the Statue of Liberty, Mount Rushmore and The White House.
No Motorhome Problems Throughout Journey
Remarkably, the family reported that they had no mechanical or technical problems with their RV throughout their whole trip. They said that during the first two test drives they did before they set off there were a few blow outs but along the way there was nothing major.
Randy added: "When we had a blowout on our first trip, it was the only moment I thought: 'What are we doing?"
He said that people were all helpful along the way and one person even helped to unblock the sewage pipe on their motorhome without being asked.
Memories For A Life Time In Their RV
The family also said that they had very few arguments while travelling through the states for 400 days. They made scrapbooks containing all photos and souvenirs from the trip.
They have been at home for a month since but will always remember their trip he says: "It's been a bit difficult to adjust but we'll be able to treasure our memories from our year on the road forever."
Looking For A British, European or American Motorhome For Sale?
Travelworld Motorhomes stock a wide range of used and new European, British and American motorhomes which you are welcome to browse through at your leisure via our website. If you would like to visit our extensive showrooms in Telford, Shropshire, please contact us.