As the popular Confucius saying goes, "choose a job you love, and you will never have to work a day in your life."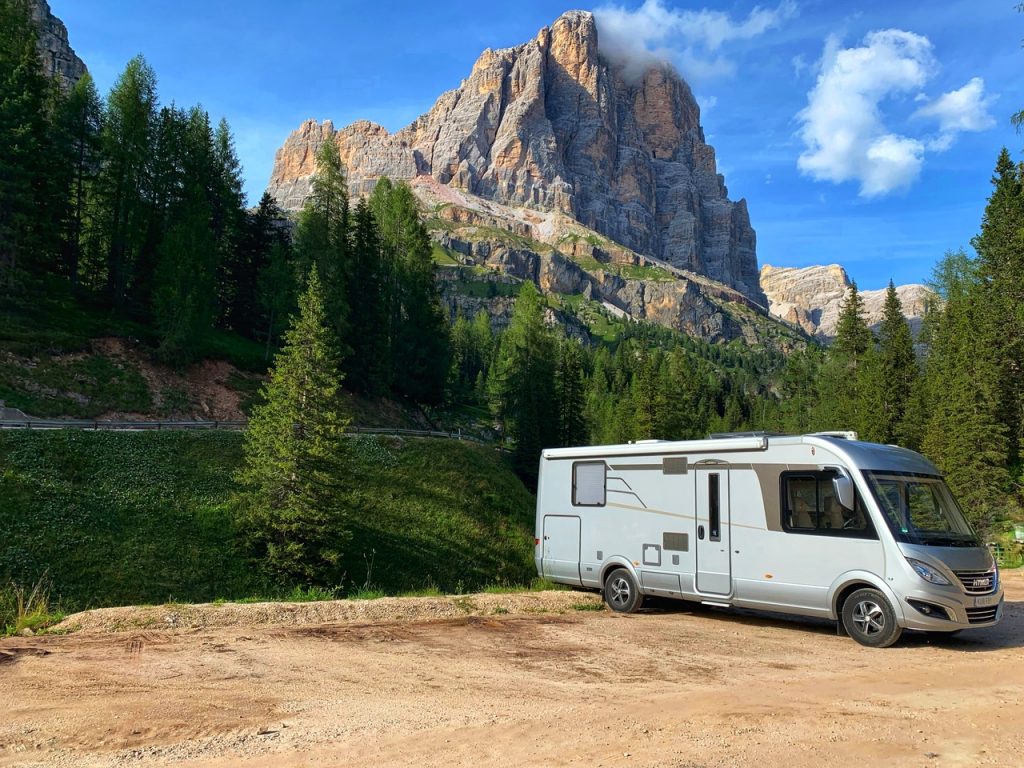 That's exactly what Erwin Hymer Centre Travelworld customers Ian and Jill Curtis did when they quit the nine to five routine and launched searchforsites.co.uk, a website and mobile app for finding the perfect places to park up and enjoy the motorhome experience. They turned motorhome passion into a job.
The online portal is a growing community-based project with information on almost 40,000 stopover sites across Europe, ranging from five-star campsites to off-site parking and everything in between.
Today the husband and wife, with a motorhome passion, spend their time visiting motorhome sites across mainland Europe checking that all of the details are correct and the pictures are up-to-date.
It's a tough job, but someone has to do it.
"We were using books to find stopover sites when we first started motorhoming but we found them difficult to use and there was often a bit of tension between navigator and driver," said Ian, aged 57.
"Searchforsites started in 2013 as a hobby site and its grown massively with over 120,000 downloads. It's proved to be a really valuable resource for motorhomers and we're very proud of that."
Having taken the familiar route of tent to caravan to motorhome, the couple are currently touring in the HYMER B-Class Premium Line 708 they purchased from Travelworld last year.
They switched to the HYMER from a Rapido as the layout better suited their needs.
Ian said: "The Rapido was a great motorhome but it didn't have the load capacity we needed. We were browsing at Travelworld and they had a second-hand HYMER which was only a year old which ticked all of the boxes.
"A big thing for us was that it didn't have a dropdown bed. Lots of motorhomes have two double beds and capacity for six. As there's only two of us, we just don't need that.
"By only having the one bed it means you have that extra cupboard space at the front."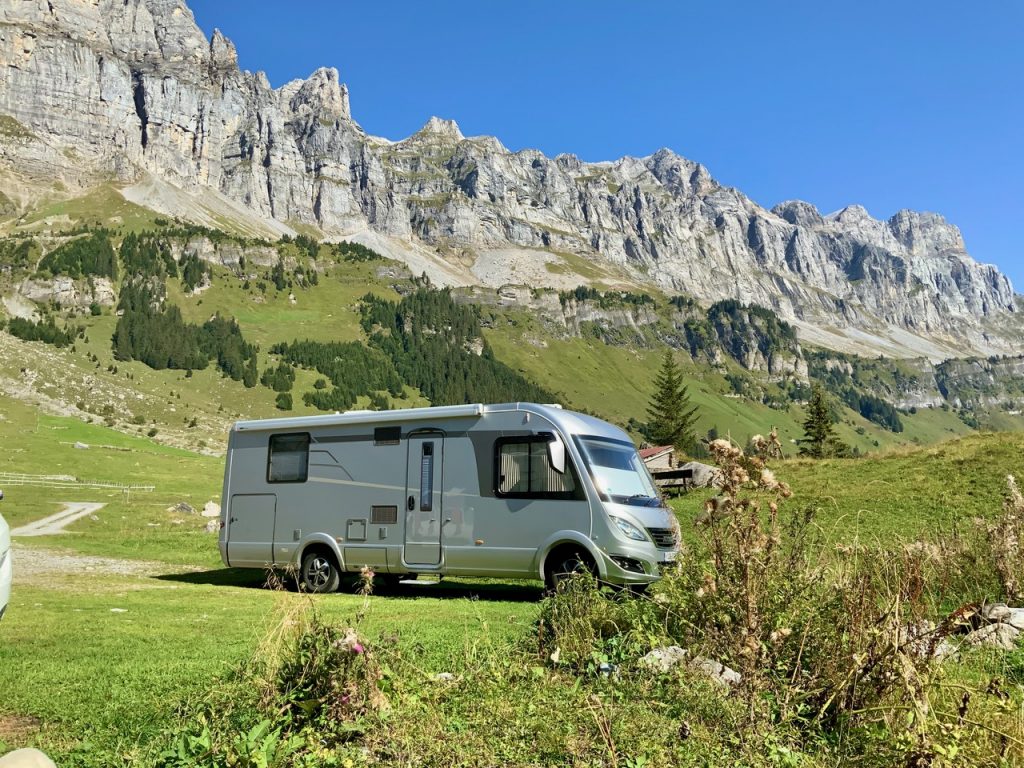 On the Travelworld experience, Ian, from Dudley, added: "I was a salesman so I know all the sales talk and techniques. It's not like that at Travelworld.
"We first met Ryan at the NEC show and there was no pressure, just honest, friendly advice. He knew the product inside out.
"The Travelworld facilities are modern and it just feels like a proper dealership."
Their first European adventure in their new HYMER motorhome was cut short by coronavirus – but they're hoping to be back out on the open road soon and pursue their motorhome passion.
Ian said: "We were touring Germany and not paying any attention to the news so we were surprised when we were told the campsite was closing due to coronavirus! We had to make a hasty return to the UK.
"We managed to get back out to Germany, Italy and Switzerland when restrictions eased in July and we look forward to more trips this year.
"We never plan anything other than the Eurotunnel and then it's just a question of whether we turn left or right. It's that freedom we love. If we go somewhere we're not fussed on we can leave and go elsewhere. If you want to follow the sun you can, if you want to go somewhere really rural you can.
"My favourite stop of all is in Liechtenstein. It's at the top of a mountain with a crystal clear lake. There are some fantastic wild camping spots."
At Erwin Hymer Centre Travelworld, we stock a range of new and used motorhomes from a range of German brands, such as Carado, Dethleffs, HYMER and Niesmann + Bischoff.