Similar to the price of a regular motorhome, the new HYMER B Class SL has a revolutionary design that will ensure you travel in comfort and luxury. This contemporary vehicle can measure up to 8.49 metres in length, providing you with plenty of space to start creating memories.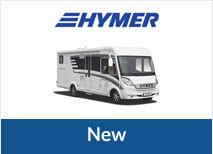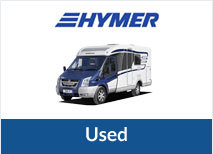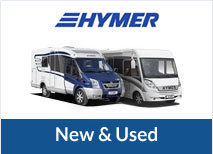 The Hymer B-Class SL offers all the essential features:
Automatic air conditioning
AL-KO frame for safety and driving ease
Night Lighting
Insulation in winter and summer
GRP roof coating
Sleeping comfort system
What Else Can You Expect From The HYMER B Class SL?
Comfortable seating featuring a 1.65 metre long L-shaped sofa and an additional bench seat, providing relaxation for up to 5 people.
Your own bar and glass cabinet at your disposal for when you're ready to unwind after a long day on the road.
A main living space that is bright and lively featuring indirect lighting which can be adjusted to suit your mood.
With a roomy double bed you are guaranteed to wake up feeling refreshed thanks to the 1.50 metre wide sleeping area, also with vast amounts of headroom.
You can feel right at home with the spacious washroom complete with shower cubicle.
Generous single beds which provide the perfect environment for children of all ages.
A heated floor to keep you warm on those chilly nights.
A large fully-fitted kitchenette and a solid worktop with a 3-flame cooker, head chef lighting and a flush-fit sink that would suit any aspiring Jamie Oliver.
Plenty of room and storage; whether this be the high wardrobe with shelving and additional clothing rail or the nifty underfloor storage compartments.
HYMER'S Special Features
You can also custom-make your HYMER in terms of interior design and multimedia options. For example, you may opt for a plush caramel leather finish, a granite kitchen work surface or multiple flat screen LED TV.
The HYMER B-Class's unique design means seasonal restrictions can be quashed and you can enjoy your motorhome all year round, whatever the weather.
Buying Your HYMER B Class SL With Travelworld Motorhomes
This elegant B Class SL Hymer motorhome will be available from 2014 so keep your eye out and your ear to the ground, and you too can soon be travelling in style.
Travelworld Motorhomes is the HYMER UK specialist and offers a range of new and used hymer motorhomes for sale. Travelworld also offers a range of motorhomes from other luxury motorhome brands like Auto-Trail, Niesmann and Bischoff and Chausson. We can offer expert advice and support when it comes to all aspects of buying your HYMER B Class SL. Please contact our sales team on 0844 808 4938 for more information.
Of course, you could also check out our wide range of other new and used motorhomes for sale here.