During the first quarter of 2016, 7.3 million Brits decided to holiday at home.
And, no, that doesn't mean they dusted off the tent and setup camp in the back garden.
They simply shunned far-flung air travel for a car ride and extended stay in one of the UK's many holiday hotspots.
We're seeing similar developments in the motorhome trade.
An increasing number of the millennial generation are demonstrating an interest in four-wheeled, self-service holidays.
This is all rather promising – particularly during such a tumultuous time, politically.
Clearly, people in the UK are finally coming around to the unavoidable fact there are some stunning holiday destinations right on their doorstep.
Combine that with a collective desire to save the pennies, and the likes of Spain and Greece really do have a fight on their hands when it comes to top holiday destinations.
If you're shaking your head and saying "but, what about the weather?" there's still a chance you can be convinced.
And that's what we're going to attempt in this post, with five reasons a 'staycation' could be the best holiday you'll take this year:
1. Travel time? What travel time?
Name the worst thing about holidaying abroad. Your answer will almost certainly be:
Queuing to get on the plane
Queuing to get through security at the airport
The long flight in an often cramped space (even first class)
Queuing to get off the plane and through passport control
Baggage reclaim at the airport
All of the above
Travelling abroad is inherently stressful (unless you're one of those people who really does love flying on planes for a hobby), yet if you choose to holiday in the UK, all you have to do is jump in the car and spend a few hours (sometimes, just one or two) heading to your destination.
Plus, when you get there, you don't have to go through passport control and your suitcases never leave your side!
Ask yourself: do you want to arrive at your destination worn out and stressed, or ready to indulge in a wonderful holiday?
2. The UK is beautiful for staycations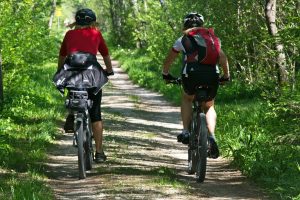 Take a look at the mountainous Lake District, breathtaking Yorkshire moors or the jaw-dropping south-west coast. We are surrounded by beauty in this country, and it isn't very far away, at all.
If you haven't spent a great deal of time exploring the UK, you're missing out.
Get out there and see some of the beautiful scenery and lovely coastal towns and quintessentially English villages!
3. You'll save some pennies with a staycation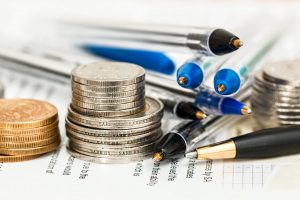 While it's true that the cost of living is on the rise, by holidaying at home, you will cut out a number of travel costs that soon mount up if you head to foreign shores.
There's no air fares to worry about, nor travel insurance, and you'll avoid any charges for mobile phone use or credit card transactions.
It's those little things that add up when you go abroad, which is why staycations are so popular among the price conscious.
4. With Staycations You're not limited to one destination
If you choose to spend your vacation in the UK, given the relatively small size of the country, you're never too far from another attraction or landmark.
You're unlikely to need to get a plane to your next destination either.
If you take two weeks out each year for a bit of R&R, you can do an awful lot in that time in the UK.
Whether it be visiting places of interest under English Heritage sites or taking a tour along the coast.
In fact you could travel the length and breadth of the UK several times in a two week period.
From Lands End to John O'Groates.
5. It'll feel homely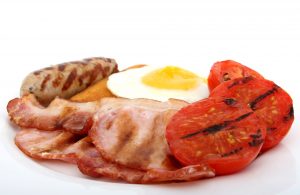 For some, foreign travel represents an opportunity to experience the way other people live, first hand, but for others, the sight of a homely comfort while on holiday can aid relaxation.
This can help ensure little time is lost while acclimatising to a different way of life.
It goes without saying that, if you opt for a staycation this year, although you won't physically be at home, the nation's quirks and traditions with which you're intrinsically familiar (such as English tea, a Sunday roast or a good old fashioned 'full English breakfast' of bacon and eggs) will likely be there to greet you at your chosen destination.
And finally…
Foreign climes aren't going anywhere.
Far-flung holidaying will forever be a magical, adventurous thing that broadens our knowledge of the world and opens our eyes to other cultures, but staycations are brilliant alternatives.
Don't overlook them!
Have we convinced you to take a holiday in the homeland this year?