A leading Stafford motorhome dealership has revealed a full restructure of its service centre team as it looks to build on its aftersales success.
Erwin Hymer Centre Travelworld has appointed two new experts to senior roles and promoted another to oversee the 1,000 square metre workshop at its Stafford headquarters.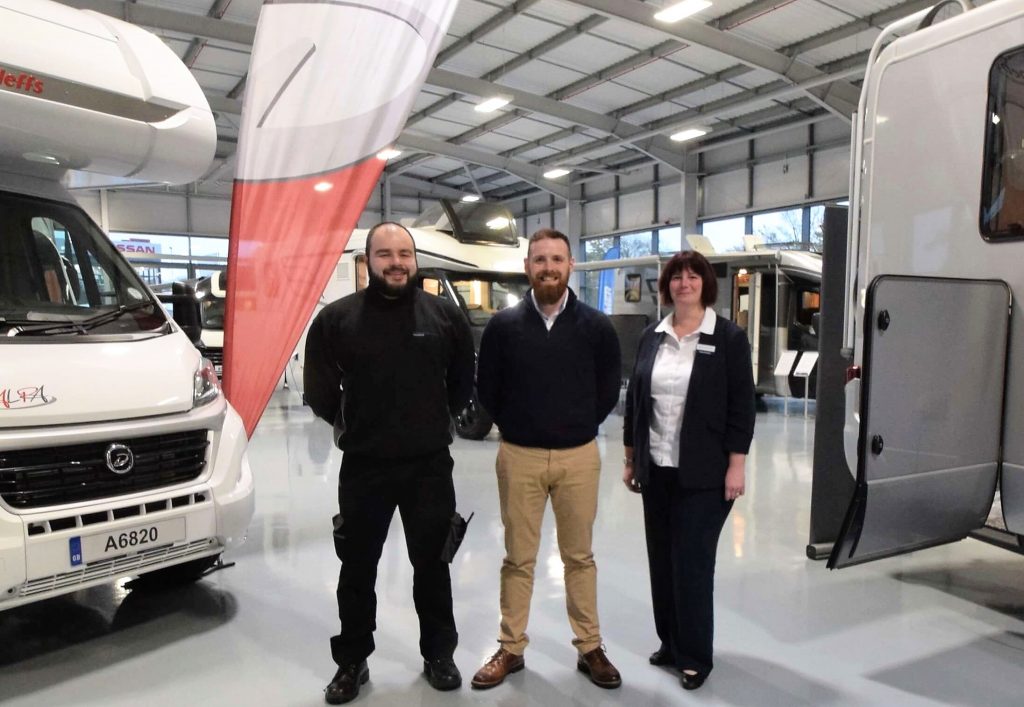 Mike Day is the new Service Centre Manager having most recently held a similar role at Jaguar Land Rover. He has also previously worked for various car manufacturers and The Ministry of Defence.
Stuart Sutherland, meanwhile, has been brought in as Workshop Controller. He, too, also boasts Jaguar Land Rover on his CV, as well a four-year spell as a technician with Audi.
Mike said: "I'm delighted to be part of the Travelworld team. It's an exciting time to be joining the motorhome industry.
"I have extensive experience working with prestige products. Having worked at JLR, I understand the high level of customer expectation that comes with such high value vehicles.
"I have already implemented changes, adding to our customer service team, including Stuart's role of workshop controller, and introducing new processes to improve our customers experience.
"We have also added a dedicated Technical Enquiry page on our website, so customers can talk directly with our Technical Manager."
Completing the new-look trio is Cathy Hordern, Travelworld's Customer Care Manager. Cathy has worked with the business for three-and-a-half years, starting out as a part-time receptionist before moving onto service admin. She takes over as Customer Care Manager following Annabel Edwards' retirement.
Cathy, who is a scout leader in her spare time, said: "I'm delighted to have been given this promotion and carry-on Annabel's hard work.
"Our customers are buying a premium product and they deserve a premium service. The changes we have made to the service centre team are making a big difference.
"I love the job because every day is different, it's never humdrum. It's all about being organised and giving everyone the very best service."
There is also a new team of service centre advisors – Sharon Booth, Beth Smith, Sue Fitzgibbons and apprentice Courtney Wood.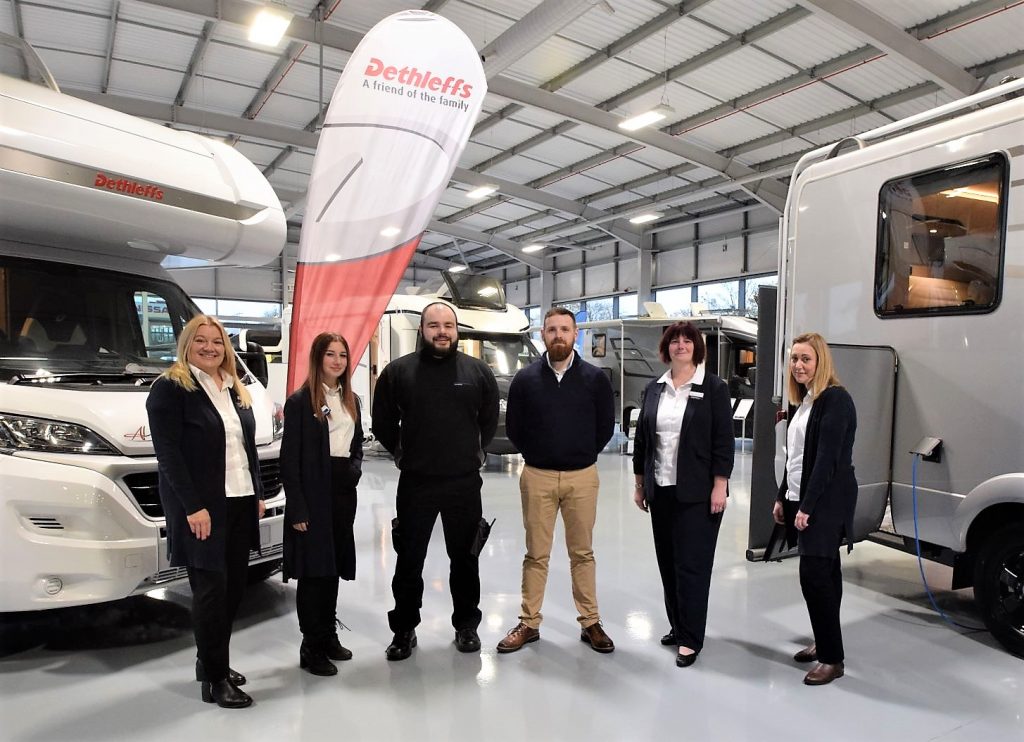 They join the team of 20 technicians and four valeters at Travelworld's high-tech workshop, which includes 20 independent technical bays.
Ross Edwards, Managing Director at Travelworld, said: "The service centre is an important part of our offering. Our state-of-the-art workshop means we can meet every need of our customers under one roof, from MOTs to servicing, upgrades to repairs.
"This restructuring ensures we have the very best team in place to drive our service centre forward in the months and years to come.
"Mike and Stuart have excellent experience in this area and bring new ideas to the business, while Cathy has worked hard during her three-and-a-half years with us and very much deserves this promotion."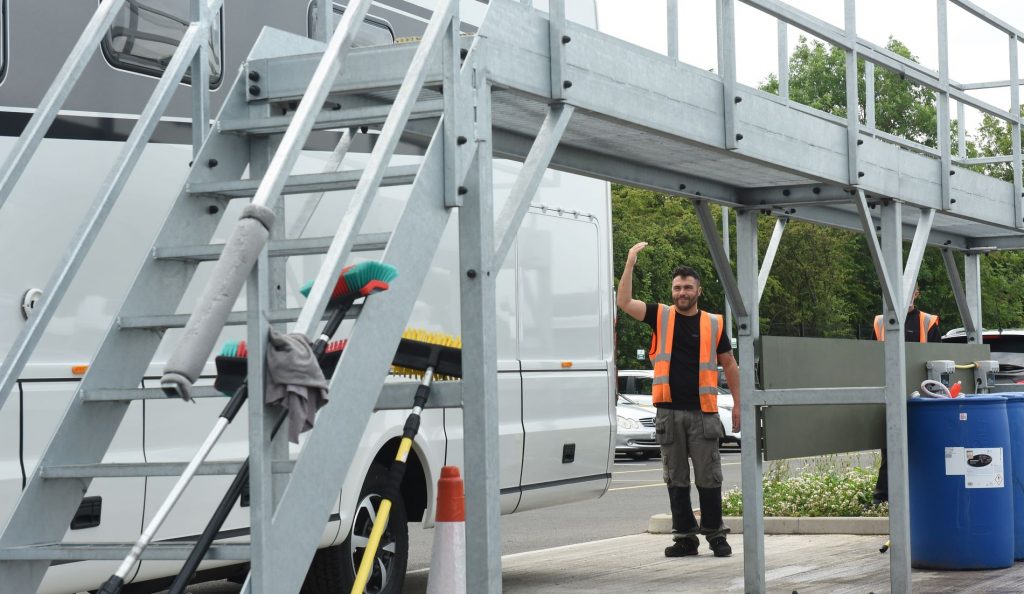 Travelworld holds the AWS Approved Workshop accreditation, which is the benchmark for motorhome and caravan servicing.
All workshop technical staff are factory trained and fully certified to NCC standards and Travelworld is also a certified MOT test station.
As well as motorhomes and camper vans, Travelworld also services trailers and caravan chassis and has suitable diagnostic equipment that allows technicians to perform diagnostics on most motor vehicles in order to find a fault and perform a repair.
For more information, visit www.motorhomes.co.uk