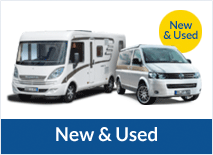 Whether in it for the long haul or a passing visit, many people are interested in camping near to the Tour de France for the chance to experience a bit of sporting greatness. However, many of the permanent and even pop-up sites are already getting booked up. If you want to take your Motorhome to one of these sites, you will have to book it as soon as possible to avoid disappointment.
The first three stages are set to take place in Yorkshire, Cambridgeshire and Essex and all locations are expecting a flux of visitors to glimpse the 2014 Tour de France. It's one of the biggest, most iconic sporting events in the world, after all. Starting on the 5th July, 2014, this year's Tour de France will head through the Yorkshire Dales, rubbing shoulders with the Army base in Harrogate. Stage two on Sunday 6th will see York, all the way to Sheffield. Whilst stage three will begin in Cambridge and finally end in London.
Motorhome Campsites For The 2014 Tour de France
Although getting booked up quickly, there are still a number of sites with spaces available. Addingham and Harrogate are two of the top campsite locations for stage one and two.
Tour de France, Motorhome Accessible Campsites – Yorkshire
Riverside Camping, Yorkshire
Although temporary, it's with good reason – this campsite is in a prime location. It's located just off the spot where stages one and two of the Tour de France cross, and should cost less than £200 for three nights and you'll see both stages! Although absent of a power outlet for you to use, entertainment and catering will be available, as well as hot showers.
The Sue Ryder Charity
Eight of these temporary campsites have been set up in aid of the charity. Limited in facilities, they're not luxury, but you'll be helping a good cause whilst enjoying your Tour de France break.
High Moor Farm Caravan Park
An established site with a bar, heated indoor pool and great facilities, it's only £22.50 a night. Location is a little further afield but this is reflected in the price.
Velofest Campsite
Again, another temporary site in a great location. Slightly cheaper than other good locations at £190 for three nights, you'll get a great spot for Kidstones Pass section of Day 1. However, if you're wanting electricity, you'll have to (albeit optional) pay £95 for a hook-up.
Holme Moss Camping
Self-proclaimed as the only level campsite near the Holme Moss climb, it should be an ideal location to view the race. However, you will have to pay £250 for two days, without electricity.
Tour de France, Motorhome Accessible Campsites – Cambridge, Essex and London
Cambridge Camping and Caravanning Club Campsite
This is a popular one, with high standards and it'll set you back £120 for two days. Day 3 of the Tour de France passes right by!
Lee Valley Campsites – Edmonton and Sewardstone
Cheap as chips pitches, with a full range of facilities, the drive to the Tour de France route might be worth it.
Please, feel free to contact us if you have any questions. We hope you enjoy the 2014 Tour de France!