If you're the sort of person who can't do without their regular fix on a crosstrainer or at a Spin class, then the thought of spending weeks on holiday in a motorhome without access to your local gym can be daunting.
But if you're heading out onto the open road, there's lots you can do to keep fit on the move.
Here are a few ideas to get you started on your quest to keep fit and also enjoy life with your motorhome or camping lifestyle.
Get Walking or Running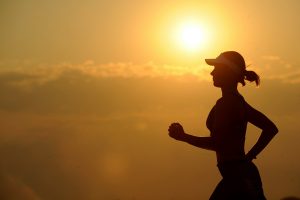 Walking is one of the easiest ways of exercising and it's cheap – all you need is a comfortable pair of shoes. Motorhoming is ideal for getting out and exploring new places so rather than driving into town from the campsite walk instead. You'll see much more when moving at a slower pace and if you can't face the walk back at the end of the day, you can always get a taxi home. Walking can burn around 170 calories per hour and is an all-round cardio workout. If you want to take things up a notch, then get fitter quicker by running instead of walking. Apps like Couch to 5k are hugely popular and can coach you from doing no running whatever to running 5k without stopping. If you're into technology, then a FitBit or similar fitness tracker can be worn around your wrist and linked to your smartphone, giving you endless data about how far you're walking or running, at what pace and how many calories you're burning. Perhaps you could even challenge yourself to go a bit further every day?
On Your Bike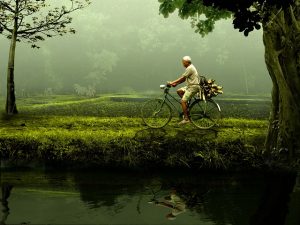 It can be worth investing in a bike rack to fit on the back of your motorhome, or in small folding bikes which can be stored in the motorhome as you move from place to place. Cycling is great for the legs and can really get your cardiovascular system working too.
The UK has a huge network of cycle paths criss-crossing the country, and the staff at the campsite should be able to suggest interesting cycle routes and places to visit close by.
Even cycling to the local supermarket for the morning milk and bread is going to keep you fitter than driving instead. If storage space in the motorhome is an issue, then do some research before you leave home and see if there are any bike rental places close to where you're staying. Many campsites will hire bikes, and several UK cities now have systems whereby you can pick up a bike from a collection point, use it for the day to get around, and then drop it back at the end of the day.
Apps, DVDs and YouTube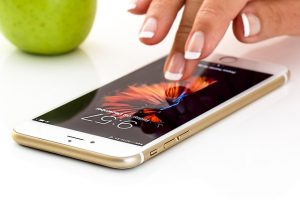 There are dozens of smartphone apps which help you track fitness, and a new generation of fitness regimes which are all about high intensity workouts in a short period of time. Many of the exercises which are recommended by these apps can be done even in the confined space of a motorhome, or in the open air. If you prefer old school fitness methods, put on a tried and tested DVD and see how much you can manage with the space available. The good thing about using these sorts of apps and websites is the flexibility and variety. You can do them at a time of your choosing and it's in the app or website's interests to keep you coming back by developing new and innovative content. There's always something different to do.
Watersports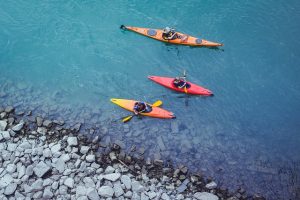 Many motorhome holidays are centred around water, whether you're parked up by the coast, by a lake or next to a river. Sports like kayaking, windsurfing or swimming can provide an all-over body workout and can be a lot of fun too, depending on the weather. If you really get into watersports then consider buying your own inflatable kayak which can be packed into a tiny space and which can be used to explore at your own pace, or standard canoes and other small boats can be stored on the roof of the motorhome too. Having your own small boat gives increased freedom to get out on the water and explore Part of the joy of a motorhome holiday where you're free to go as you please is finding new activities and sports, so if you've never tried surfing or open water swimming, then perhaps it's time to give it a go?
Consider Transferrable Gym Membership?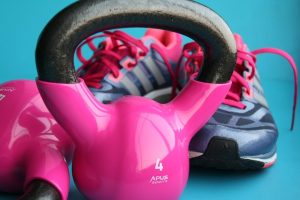 If you're thinking about taking out gym membership to use while at home, look at what the national chains have to offer. Many of these companies have a network of gyms across the country, and will let you access any of the gyms in their chain when you're travelling. This flexibility gives you the opportunity to take in a fitness class while you're away from home, or simply have a soak in the spa or a lovely hot shower away from the campsite environment. Some chains will charge extra for a membership which allows access to many gyms, but weigh this cost up against the cost of using gyms on a pay as you go basis. Investigate also if there are any open air gyms close to where you've parked up – these are usually in parks and will feature a variety of equipment to enable you to enjoy your workout in the open air.
Healthy Eating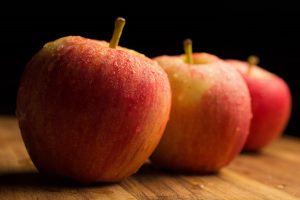 Keeping your diet healthy is an important part of overall health and fitness and can be a challenge when camping or on a motorhome holiday. Cooking facilities are often limited, as is storage space. Don't fall into the habit of relying on tins and packets for all of your meals, or eating out in fast food restaurants either, however tempting that might be. A relaxing motorhome holiday is the perfect time to embrace healthy eating with lots of healthy salads, fruit and fresh fish cooked over the barbecue. Shopping for fresh ingredients is a pleasure when you're on holiday and when it's hot, you don't even need to cook; salad leaves, some local cheese, bread and you've made the perfect lunch.  Read our healthy eating whilst camping and motorhoming guide.