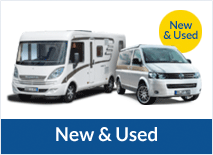 Owning a motorhome in the UK means you are lucky enough to have some of the most exciting and unique terrains on your doorstep. Sightseeing in the winter months offers a different, sometimes more magical experience and the bonuses of less traffic and fewer crowds can be very appealing.
Winter Motorhome Adventures
Here are some of our (by no means exhaustive) winter favourites
The Lake District is a preferred choice for those both north and south of the Scottish boarder. Close to the M6 it is easily accessible and there are plenty of campsites to choose from.
For walking fans it is a must; some of the most dramatic scenery is presented in the winter months. Take plenty of extra layers and wholesome warm food to prepare in your motorhome as temperatures can be low.
A hike up Scafell Pike, a saunter through Grange Over Sands or bird watching on Lake Coniston are just some of the attractions this popular National Park has to offer.
Northumberland is often regarded as one of the undiscovered beauties of England. Winter walkers bring their motorhomes to soak in the charm of Kielder Water and Forest Park, home to the UK's largest manmade lake.
Hadrian's Wall still dominates some of the Northumberland scenery and the coastline is considered an area of Outstanding Natural Beauty. Mountain biking, water sports and watching birds of prey are amongst the most popular activities.
Snowdonia in Wales is a National Park that is home to a host of scattered villages, the largest mountain in England and Wales and 823 square miles of diverse landscape. It offers winter explorers a wide range of activities for all the family whatever the weather.
Investigating castles, taking a ride on a steam train or bird watching. You can do it all and you can take your motorhome too as there is a wide collection of camping sites across all areas of Snowdonia.
The Highlands of Scotland are a must if travelling for miles without seeing anything but a few Highland cattle and a cliffy sea top view are your thing. Although spread out, there are plenty of campsites available to park up your motorhome and take in the scenery.
If you want to experience majestic mountains and some of the most far-reaching views available in the UK then head south to the Cairngorms National Park. Check weather reports, take all your usual winter warmers and safety gear as this area can be troublesome in the winter.
The Irish county of Cork is a popular destination for all kinds of holidaymakers who are not dictated to by summer holiday schedules. With all the usual attractions of Guinness and the Irish 'craic' this coastal area also offers those with motorhomes the peace and tranquillity of ocean views, the buzz and atmosphere of a city centre and the history of Blarney Castle. Caravan Parks are aplenty in this friendly and picturesque county.