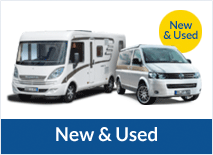 After a few weeks of submersion in the summer holidays, many parents have reached saturation point when it comes to entertaining their children. If you've decided on an end of summer Motorhome break then your kids certainly won't be bored but you might need a few tricks up your sleeve in the event of a traffic jam or rainy day. Here are five of the latest apps for children on motorhome holidays  which offer a variety of different educational and fun games for families on the move.
Where's My Mickey? Is a free game based on physics and fun. Users help the Disney favourite, Mickey collect water through a series of 13 puzzles which also bring in fun storylines. Kids of all ages will enjoy this game and the reviews are mainly 4 Star
Despicable Me: Minion Rush. This app features characters from the summer hit film Despicable Me 2. It is an endless runner style game (a la Temple Run) which will suit children of various ages
Curious George's Town. TV cartoon favourite, Curious George and his sidekick, The Man With The Yellow Hat, star in this educational game where children are invited to build their own town. The premise behind the game is to teach kids how to save through buying virtual animals with coins. The app costs £2.49 and can be used on iphones and ipads
If your child is a fan of Cbeebies, they will love Justin Fletcher's Lettersounds (£1,49). Also known as Mr Tumble, Justin is known for his unique and fun way of educating and amusing children. The focus of the App is on phonics so is great for pre-schoolers and those on the early years foundation stage. The games are clear and simple and evolve around teaching children the first eight lettersounds, s,a,t,p,n,m and d
10 monkeys Multiplication is a free app based on maths. It talks children through times tables from 2 -10. The controls are easy for children to pick up quickly, removing the emphasis from game playing onto learning
As with all games, in particular the Despicable Me game, make sure that you have adjusted your settings accordingly so that no cash tokens can be purchased by accident. We would love to hear your favourite apps for children on motorhome holidays so do feel free to share them with us.
Looking For A Motorhome For Sale?
If you are looking for a new or used motorhome for sale, why not view our wide range of German motorhomes, which include models from Hymer, Carado, Niesmann + Bischoff and Dethleffs, as well as a wide range of camper vans.