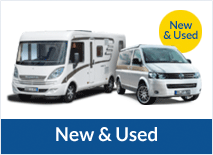 Whether you're planning on an active family holiday, a luxury weekend or perhaps a more tranquil getaway, planning ahead for your 2014 motorhome holiday is important.
There are plenty of advantages to taking your motorhome on holiday with you including the elimination of flight, airport and baggage allowance stress and you'll even be able to bring a full tube of toothpaste on board. But what is the best way to ensure your motorhome holiday goes with a swing? The answer? It's all in the planning…
Planning An Itinerary For Your 2014 Motorhome Holiday
Having an itinerary or at least some sort of a plan is essential for a well organised, safe, relaxing Motorhome holiday. Think about the routes you will take, on which campsites you will stay, how long you will be away for and even the resources you will need.
Try to plan flexibly. Sticking to a strict schedule can make a holiday stressful for some people, whilst going in without much of a plan can unease others. Find a balance between these, and incorporate everyone on the trip, as well as safety and fun. Why not pass some places of natural beauty? Or even a place for the kids to unwind?
When To Take Your Motorhome Holiday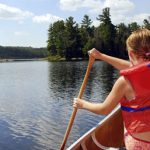 Try to bear in mind the time of year you plan to take the holiday: if you're going early or late in the year, you may need to take some measures to acclimatise your Motorhome. This will help prevent costly breakdowns. Find out more about this here.
Also, it's worth checking the availability of campsites in the UK at certain times of year. Some campsites close in the winter right through until April, at times. Make sure to check all of the sites along your route before you depart to avoid disappointment.
Let Us Help You Plan Your Perfect Motorhome Holiday
If you're unsure of anything listed above, you can always contact us at Travelworld Motorhomes for tips and advice on taking your motorhome abroad; information on some of the UK's top wild camping spots and how to prepare for taking your motorhome on a ferry crossing.
Our aftersales team can also give you some of the most up-to-date advice on how to prepare your motorhome for long journeys and what accessories and tools you may need to take with you.
As motorhome and camper van specialists with decades of combined experience and knowledge, we are confident we can help you with any motorhome questions. Please put us to the test and call us on 0800 880 4938 for more motorhome guidance and support.