One of the best things about having holidays in your motorhome or going camping is having the flexibility to go where you please. If you're looking for great places to stop off and have some afternoon tea, here are our top tips from across the UK.
Here are some of our top places for an afternoon tea to remember. Some upmarket and elegant, some quirky and others with stunning vistas – all guaranteed to provide an afternoon tea to remember.
1. Betty's, Harrogate, North Yorkshire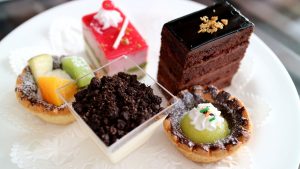 Betty's tearooms in Harrogate and York are a Yorkshire institution, and afternoon tea here transports you back to Edwardian Britain.
Betty's has been serving tea since 1919 so is approaching the 100 year anniversary.  That's a lot of tea and likely a lot of little cakes served.
Enjoy the traditional afternoon tea experience with dainty smoked salmon sandwiches, scones and sophisticated Opera cake.
2. Urquhart Castle, Scotland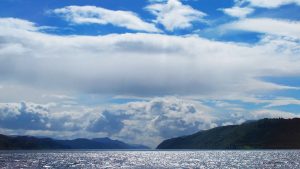 Right on the banks of Loch Ness is Urquhart Castle, where the large café offers panoramic views up and down the Loch.
Whether you spot the Loch Ness Monster, Nessie is another matter of course, but whilst you're trying to spot the mythical creature you can be sure you satisfy your appetite and quench your thirst with lovely tea and cakes.
Choose from a wide range of sandwiches, scones and cakes, and if the weather's good enough, try to grab one of the outside tables on the terrace.
3. Scarlet Hotel, Newquay, Cornwall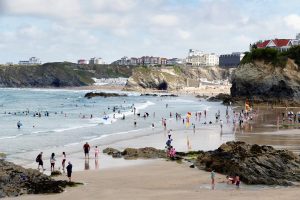 Afternoon tea with scones and clotted cream is a Cornish classic.  There's even a friendly debate with neighbours Devonians about whether jam or cream goes on the scone first.  The Cornish way is jam first, whilst the Devon way is cream first.  A huge debate has rolled on for years around this issue, which may appear a trifle picky to some.  Not the Devon and Cornish folk.  Jam or cream first is a big deal.  As an aside the Queen agrees with Cornwall folk according to Buckingham Palace chef, Darren McGrady, who tweeted, "Jam first at Buckingham Palace garden parties".
Since cream tea is such a huge part of Cornish life where better to have afternoon tea than in the Scarlet Hotel, Newquay, overlooking the crashing waves and surfers on the Atlantic ocean?
The menu changes regularly here, but expect to find artisan breads, homemade tarts and of course, lots of clotted cream (with jam beneath the cream).
4. Ballygally Castle, County Antrim, Ireland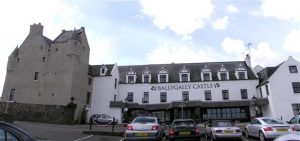 Used as a filming location for Game of Thrones, Ballygally Castle in Northern Ireland offers the chance to enjoy a Game of Thrones themed afternoon tea in the magnificent surroundings of the castle.
Most of the food is named after the show's characters with titles such as 'Jon Snow cakes', 'Baratheon bread', 'Dothraki trifle with mini dragon's eggs.  This tea room really is a must for all Game of Thrones fans.
Image attribution to Kenneth Allen – licensed for reuse under this Creative Commons Licence.
5. Angel Hotel, Abergavenny, Wales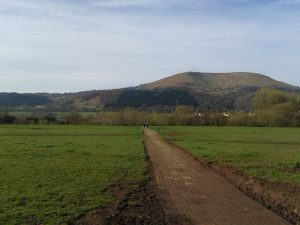 Right in the town centre of Abergavenny, the Angel Hotel offers a traditional afternoon tea experience and an additional option of High Tea, adding a selection of freshly baked and warm pastries to the usual sandwiches, scones and dainty little cakes.
The Angel hotel is a member of the prestigious 'UK Tea Guild'.  The hotel has held an award of excellence in afternoon tea since back in 2008.  This is quite a rarity and only 11 other hotels in the UK hold such prestige.  The hotel employs a specialist baker who bakes fresh scones and bread in-house daily in time for the afternoon and high tea sessions.
6. Celtic Manor Resort, Newport, Wales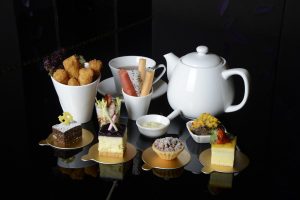 One of Wales' most upmarket resorts, Celtic Manor is the place for you if you want afternoon tea served in five star luxury settings.  The hotel is set in over 2000 acres of panoramic South Wales parkland and in addition to afternoon tea boasts a golf course, spa and fitness centre.  The resort is also made up in part by lodges as well as the hotel itself.  So many choices, but definitely go for the afternoon tea whilst on your visit to Newport.  Not to be missed.
Even better; treat yourself to a glass of prosecco rather than sticking to tea or coffee for even more of a treat.
7. Daffodil Hotel, Lake District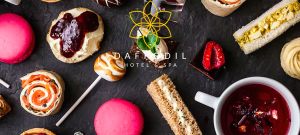 If your style is more contemporary than traditional, then you'll love the modern take on the classic afternoon tea at the Daffodil Hotel in Grasmere, Cumbria.
Their pastry chef creates sandwiches, scones and cakes using the very best local produce and a real artistic flair.  Theirs are not just any old scones, theirs are 'Black bomber and parmesan scones'.  Another savoury nibble gracing the afternoon tea menu is cheese and caramelised onion quiche.  On the sweet side of the offerings are cake pops, brightly coloured macaroons, chocolate and honeycomb profiteroles and mini rhubarb and custard trifles.  Yummy.
8. The Buttery, Lymington, Hampshire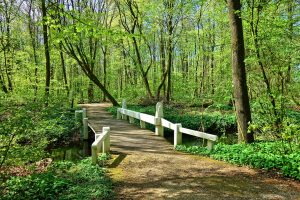 Situated at the heart of the beautiful New Forest, Lymington's a popular stopping place for people on motorhome tours or day trippers into the area.
The Buttery is right on the town's High Street, and has been serving up tasty cakes and homemade scones since 1947.  Tea and cake makers open for business 70 years tend to have gotten the hang of what works and what doesn't by now.
For those of you travelling with pets, small dogs who are well behaved are allowed in The Buttery.  The Buttery is also open 7 days a week and only closes on Christmas Day and Boxing Day.  The Buttery is even open on New Years Day just in case you wanted to take a trip to bring in the New Year with a scone or two.
9. Old Course Hotel, St Andrews, Fife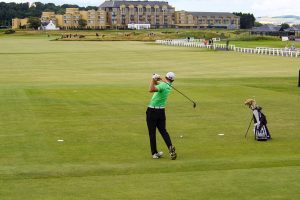 Overlooking perhaps the most famous golf course in the world, the Old Course Hotel at St Andrews offers the fine dining afternoon tea experience.
The hotel boasts award winning afternoon tea and features strawberry and pink champagne preserve as an alternative to the traditional jam for scones.
Enjoy the coastal and golf course views from the hotel's conservatory, and don't forget to leave time to explore the rest of St Andrews which has many sights to delight the inquisitive tourist before heading off to your next destination.
10. Chatsworth House, Derbyshire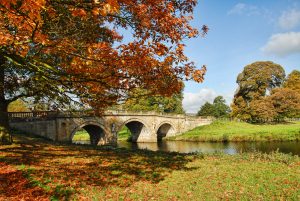 Chatsworth House, in Bakewell, Derbyshire often tops the list of Britain's finest stately homes, and it makes a lot of sense to combine a visit to the extensive estate with an afternoon tea.  The stately home estate boasts shops, a farmyard, beautiful gardens and manicured lawns, as well as a loving restored interior.  Make sure you make a day of it as there is plenty to see and do in addition to simply enjoying your afternoon tea whilst on site.
The tea there is a quintessentially British experience, with grand surroundings and dainty cakes served on fine china plates.  An experience not to be missed.
11. Running Fox Bakery, Felton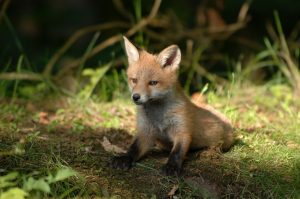 Just a couple of miles from the A1 and the perfect place to break a journey, the Running Fox offers afternoon tea served just the way you like it.  Their afternoon tea has been named the 'Foxilicious afternoon tea' and boasts pies and quiches as well as the traditional cakes and scones.
Guests can choose their own sandwiches, quiche and cake, and there's even a gluten-free option.
Upgrade your meal with a gin and tonic – although perhaps not if you're driving – then there's the Tee total G & T option which they claim is delicious.
12. Mitton Hall, Lancashire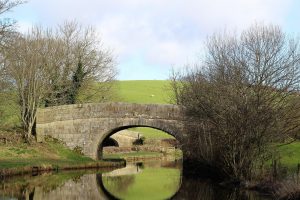 A warm welcome (literally because there is a roaring log fire by which you can take tea) is guaranteed at Mitton Hall, in the Ribble Valley, near Clitheroe in Lancashire.  Mitton Hall is a favourite amongst those looking to organise fairytale weddings but it also holds host to a trio of different afternoon tea options.  The traditional tea of sandwiches, cakes and pastries, Champagne afternoon tea with the addition of some fizz, or their 'Gin-dulgence' tea.  Simply pick your favourite gin to accompany the aforementioned cakes, sandwiches, scones and pastries.
The emphasis here is on a relaxed atmosphere with your food served in front of a roaring fire, or the option to eat on the terrace in summer months.   Add a glass of champagne or a gin cocktail into the mix for a special occasion.  In July to celebrate Wimbledon, Mitton Hall also hosts a Strawberries and Cream afternoon tea special.
13. Red Lion, Bradley, Staffordshire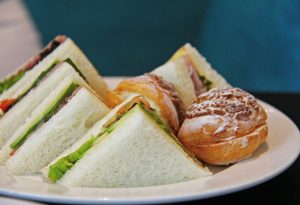 The Red Lion's afternoon tea offering won the prize for being the best in Staffordshire, so you won't be disappointed here.
Expect finger sandwiches, strawberry jam for your homemade scones, and a selection of cakes.
14. Carfraemill, Scottish Borders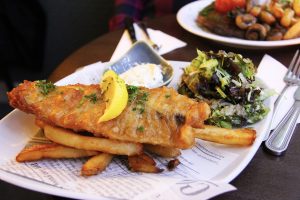 They do High Tea rather than afternoon tea in Scotland, and at Carfraemill this means a hot meal such as fish and chips or steak pie, followed by scones and homemade cakes.
Perfect for colder months when a cup of tea just isn't warming enough.
15. Dormy House, Cotswolds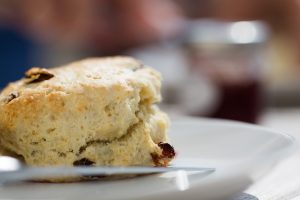 Served in the relaxed atmosphere of the hotel's Potting Shed bar and restaurant, the afternoon tea at Dormy House is hard to beat.
Prepared using the finest local ingredients and freshly made scones, this is one of the best afternoon experiences in the area.
16. The Gardener's Cottage, Knutsford, Cheshire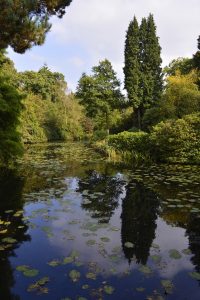 Part of the sprawling Tatton Estate, The Gardener's Cottage serves up traditional afternoon teas on pretty vintage china, with lovely views over the orchard and walled gardens.
The Gardener's Cottage really is the former head gardener's cottage.
Tatton has been producing its own cakes for over 20 years as well as producing much of its own sustainable produce on site.  The estate's produce from the garden team at Tatton is used where possible, including fresh salad leaves and root vegetables as well as herbs meaning guests can also choose from a wide range of meals in addition to afternoon tea and several different teas and coffees.
Tatton prides itself on sourcing other ingredients which go into their afternoon teas from locally sourced suppliers in surrounding areas nearby such as Warrington and Mobberley in Cheshire.
17. Shard, London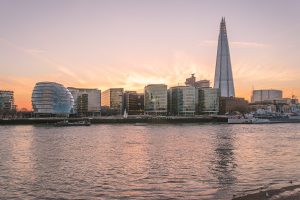 The Oblix restaurant on the 32nd floor of London's iconic Shard building breath-taking views over the Thames and Tower Bridge as well as the classic British afternoon tea.
The Shard also houses London's highest Summer garden which only recently opened.
It's not the cheapest afternoon tea in the capital, but the views can't be beaten and the cocktails are truly fabulous in case you want to add some sparkle to your luxurious tea and nibbles experience.
18. Titanic Belfast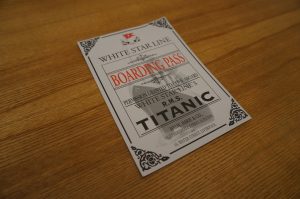 Northern Ireland's award winning museum located on the slipway where the Titanic was built offers the chance to have afternoon tea 1912 style.
The surroundings for your tea experience are situated in opulent settings as you step back in time with replica White Star Line crockery and even a replica of the Titanic's famous staircase in the background.
For the little ones there is even an afternoon tea specially crafted for 2-11 year olds.  Macaroon, scones, finger sandwiches and savoury nibbles feature and a wide range of delicious cakes.
19. Zindiya, Birmingham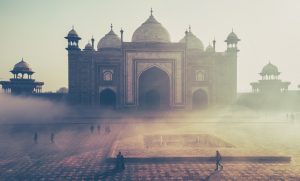 Experience afternoon tea with a difference at Zindiya in Birmingham, where the High Chai brings together Indian food and British tradition.
If you enjoy spice this is for you; cardamom scones, samosas, carrot cake and chicken tikka regularly feature on the menu.
Zindiya also raise funds through their afternoon tea for 'The Asian Circle' which is a collective of British Asian women who volunteer to raise funds for vulnerable women in South Asia with a view to bringing awareness to their situation and helping to transform their lives.  The Asian Circle is part of a wider network of women in 'The Circle' which was founded by Annie Lennox to help vulnerable females worldwide.
20. Longleat Safari Park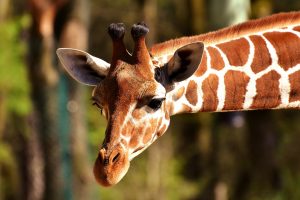 An unforgettable afternoon tea experience for adults and children alike, combine a visit to Longleat's famous safari park with afternoon tea in the stately home's fabulous Orangery.  The tea is specially designed by Viscountess Emma Weymouth who also has a great passion for cooking which she plans to share during live cooking demonstrations.
As well as afternoon tea you can do the 'Safari drive through' and see elephants, monkeys, tigers, wolves, deer, cheetahs and even big game roaming.  From the main square you can access many activities including the likes of Jungle Kingdom, Penguin Island, Little Explorers Adventure and much more.
21. Paradise Wildlife Park, Hertfordshire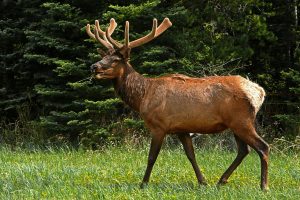 Stop off at Paradise Wildlife Park near Broxbourne to combine a guided tour of the Big Cat enclosure with an expert guide, followed by an afternoon tea of sandwiches, cakes and scones in the café overlooking the tiger area.
Booking this experience gives you entry into the zoo for the day – it's the perfect day out for young and old.  You can even become a zookeeper for the day.  You'd definitely have earned your afternoon tea experience then for sure.  Furthermore Paradise claims to be an all weather attraction with plenty to do if the weather is less than perfect.
22. Red Bus Afternoon Tea, Edinburgh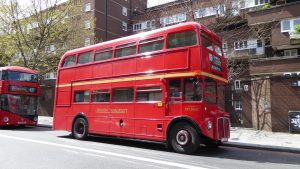 Hop aboard the iconic British red bus (a 1966 Routemaster plus) and enjoy a 90 minute tour of the sights of Edinburgh, including the Castle and Palace of Holyrood House.
Along the way you can enjoy the traditional afternoon tea favourites, and maybe even enjoy a glass of fizz, or two.
The 'Red Bus Bistro' also operates in Glasgow as well as Edinburgh.  If you work for the NHS there are also discounts available which you can take advantage of.
23. Orwell River Cruises, Ipswich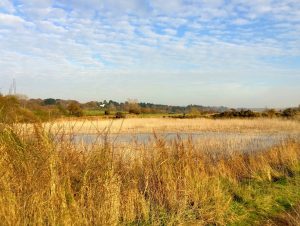 Take to the water for an afternoon tea with a difference in East Anglia.
Cruise down the river to Felixstowe and Harwich, enjoying both the sights and sounds of the river, and the delicious selection of mini sandwiches and traditional cake.
24. Wonderland Tea Room, Nottingham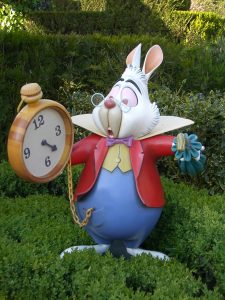 As the name suggests, the Wonderland Tea Room will give visitors the chance to attend their very own Mad Hatter's tea party, in the style of Alice in Wonderland.
Choose from a range of tea offerings to suit all ages and appetites, and children are particularly welcome.
Dressing up as a Wonderland character is optional.
25. National Railway Museum, York, North Yorkshire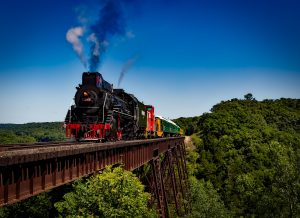 The UK's largest museum dedicated to everything and anything dedicated to railways, the National Railway Museum offers the chance to step on board a 1920s style railway carriage for an afternoon tea from a bygone age.
Afternoon tea on the Countess of York is a luxury experience to remember.
26. The Clink, Cardiff, Wales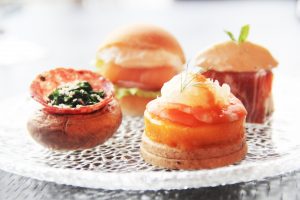 Prison might not be the first place which springs to mind for an afternoon tea, but HMP Cardiff's innovated rehabilitation programme for prisoners offers just that.
Take a seat in the excellent The Clink restaurant, and enjoy your afternoon tea in the knowledge that you're helping a rehabilitation charity as well as enjoying the delicious food.
27. White Lion Hotel, Aldeburgh, Suffolk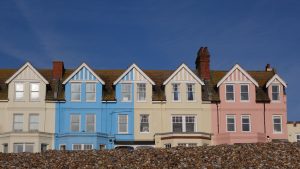 The amazing coastal views are what bring most visitors to the White Lion in Aldeburgh, but the great afternoon tea food comes a close second.
Various options are available, most using local ingredients wherever possible.
28. Waternish Farm, Isle of Skye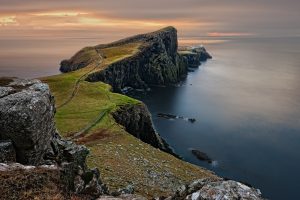 There are few more spectacular landscapes than the Isle of Skye, and Waternish is perfectly positioned to make the most of them.
Enjoy homemade scones, and the views over the Outer Hebrides.
29. Six at the Baltic, Sunderland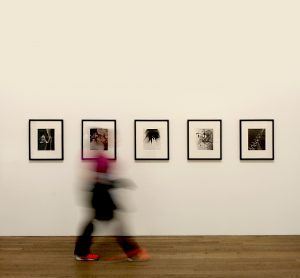 The restaurants at the top of Sunderland's contemporary art gallery offers great views over the city and down the river, and a modern twist on the traditional afternoon tea too.
30. Holbeck Ghyll, Lake District, Cumbria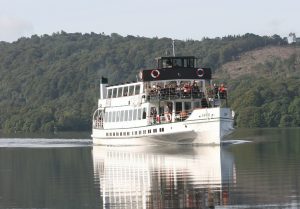 In summer, enjoy the views along Windermere from the hotel gardens, and in winter, snuggle by the inglenook fire as you enjoy your Lakeland afternoon tea.
You might also be interested in