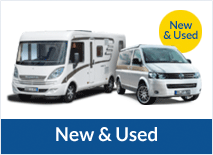 This week's episode of Top Gear saw the car loving trio nod their heads to the comfort, class and convenience of a motorhome when they went on a Nile motorhome cruise.
In an attempt to mimic the amenities a luxury motorhome affords Jeremy Clarkson, Richard Hammond and James May came up with their own ensembles. Their aim was to travel through Africa in search of the source of the Nile on a Nile motorhome cruise.
Recognising a need for comfort and necessities along the dusty roads of Africa their creations included some unusual and amusing detail.
Each 'motorhome' was fashioned from a second hand car. Clarkson's BMW 528i featured a mini beer fridge and a beach-themed bed at the back. Hammond had a cooker in the back complete with crockery in his Subaru Impreza 4WD turbo.
James May opted for his usual offbeat vehicle in the form of a Volvo 850R which had a portable workshop on board.
Needless to say the vehicles ran into trouble when they hit the mud with Clarkson declaring that the journey was one of the toughest they have had.
Looking For A New Or Used Motorhome?
Choose from our extensive range of new and used German motorhomes and camper vans. Erwin Hymer Centre Travelworld stocks a wide range of large motorhomes, including Carado, Dethleffs, HYMER and Niesmann + Bischoff. Indeed, Travelworld are one of the UK's largest Hymer dealerships.
You can view our range of used camper vans and motorhomes here.