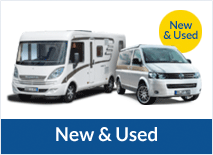 Ensuring your motorhome or RV has an annual habitation service is imperative to its overall health and functionality. A habitation service can be done at any point in the year with many motorhome owners choosing winter, as this can be a quieter period for both service centres and motorhomers.
A habitation service will highlight and fix any important safety and/or performance related issues your motorhome may have. A professional habitation service from an approved workshop will also provide peace of mind and reassurance.
Fast Facts On Motorhome Habitation Services
A habitation service refers to the habitation areas of your motorhome. It comprises of many types of inspection including checking window locks as well as inspecting it for gas safety.
You should allow for approximately three hours for a motorhome habitation service.
New motorhomes require a habitation service to be done to keep warranties valid.
Having a motorhome habitation service is important for retaining its value. Future buyers of your motorhome will want to see a full service history which includes a habitation service; any breaks in the history could put off a potential buyer.
The main jobs carried out in a motorhome habitation service are: damp checks; electrical and gas safety checks; chassis mountings; appliance checks and an inspection of your water systems.
There are also smaller, functionality checks that should take place in a habitation service. This includes checking how well moving components like doors, locks, window and door seals and the operation of blinds.
Travelworld Motorhome Habitation Services
At Travelworld Motorhomes we offer a 42 point check in our habitation service package. This is available on our British and continental motorhomes. In our service we include:
Gas Pressure test
Testing of electrical systems
Water check
Damp check
Servicing Your Motorhome With Travelworld Motorhomes
We are pleased to offer a premium aftersales service inside our Service Centre for any kind of motorhome including American motorhomes, RVs and van conversions.
We have a team of highly skilled and experienced mechanics, gas fitters and body work specialists. Our comprehensive aftersales facilities allow us to provide customers with the convenience of having everything done under one roof.
Travelworld Motorhome's Service Centre in Telford, Shropshire, is regularly inspected and has been approved by the Caravan Club, the Camping and Caravanning Club and the National Caravan Club.
If you would like further information on how we can help you with your motorhome habitation service then please get in touch with our aftersales team today.