A breathtaking motorhome
Niesmann + Bischoff Flair 920 EK
Simply stunning – inside and out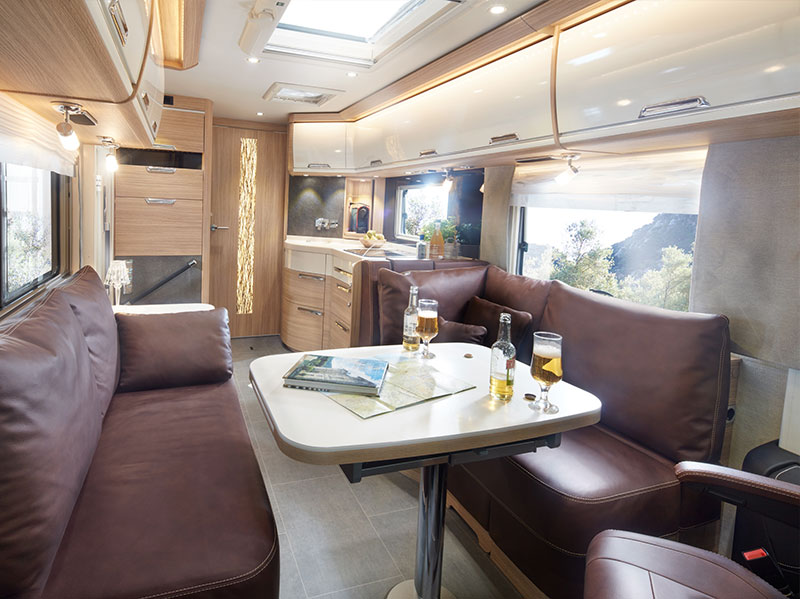 Sheer opulence
There are many exciting attributes of the Flair 920 EK that sets it apart from lesser motorhomes – a key one being the magnificent entertainment and dining area. Even seasoned travellers marvel at the space and opulence at the heart of this model, with luxurious, face-to-face seating served by a fully-equipped kitchen, complete with extendable worktops in the prep area.
Strength and beauty, combined
The Flair 920 EK also features a superbly-appointed 'wellness bathroom' – far above and beyond the previous industry standards – deliciously cool and contemporary interior décor, together with a level of bedroom comfort akin to an iconic hotel brand. All this, based on a strong, reliable, German-built frame and housed in a stunning aluminium body.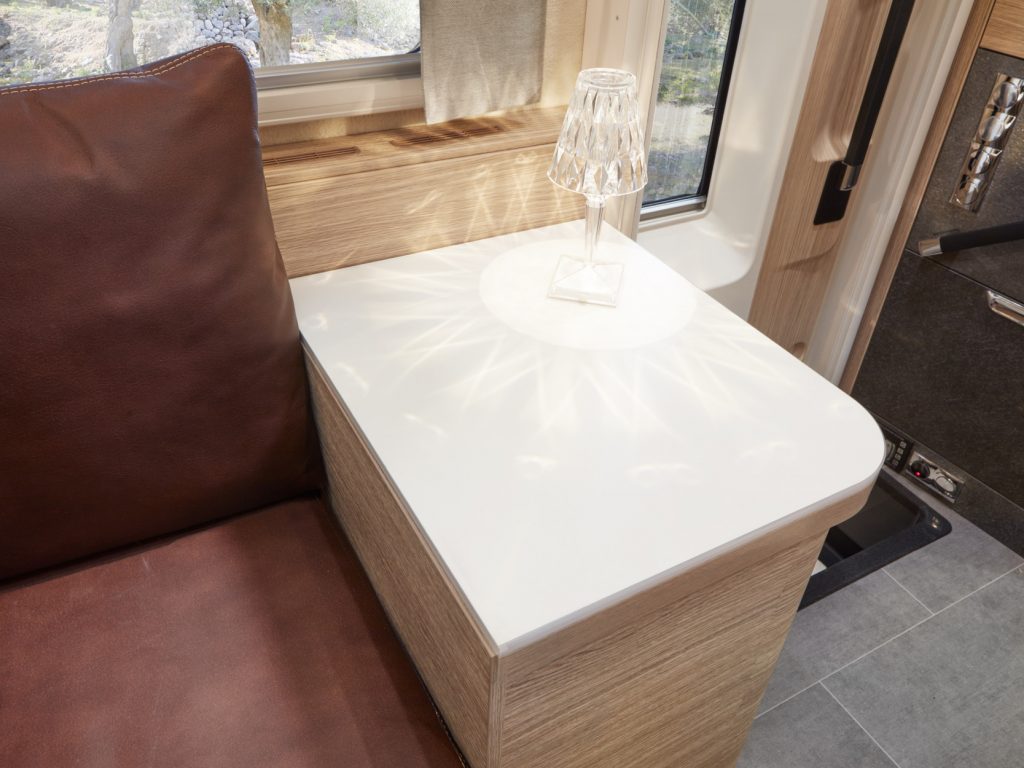 Niesmann + Bischoff Flair 920 EK Visual Tour

Niesmann + Bischoff Flair 920 EK General Specifications and Features
New
Manufacturer
Niesmann + Bischoff
Weight
7,200 kgs (7,490 kgs optional)
Chassis layout
Right hand drive
Engine
Fiat 3.0 180hp (Euro 6)
Floorplan
Single beds / Garage