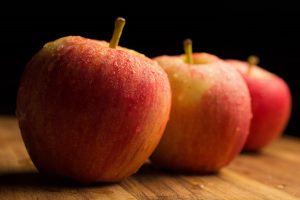 Cooking in a motorhome can be challenging, even when you have a proper cooker, fridge and other facilities. We all know it can be tempting to ditch the cooking and live off a diet of fast food or ready meals when we're on the road, either camping, caravanning or travelling in a motorhome.  That's fine when you're only away for the weekend because you can always cut back when you get home and are able to be more organised.
For longer trips that's not entirely sensible, both for health and weight gain.
Healthy eating while you're on the road doesn't have to be difficult, but does involve a bit more forward planning than eating from tins and packets.  Here are a few tips to get you on the right track.
Maximise your Healthy Eating by Planning Ahead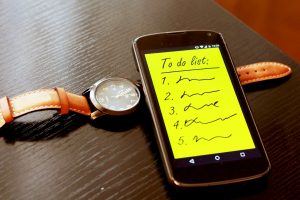 Part of the enjoyment of this style of holiday comes from spontaneity, going where you want and doing what you like. The problem with this ethos when it comes to food is that a lack of planning often leads to a last minute rush to the pizza place as you've not bought ingredients to make a healthy meal. This doesn't mean sitting down on a Monday and planning everything you're going to eat for the rest of the week, but it does mean shopping ahead when you are close to a supermarket, or incorporating a trip to the local market as part of your morning sightseeing. A big weekly shop probably isn't practical as you won't have room to store everything, so shopping little and often is the way to go. If your refrigerator space is limited, look into buying a couple of cool boxes which can be used to store fruit, vegetables and soft drinks, to free up space in the fridge for dairy, meat and fish.
One Pot Wonders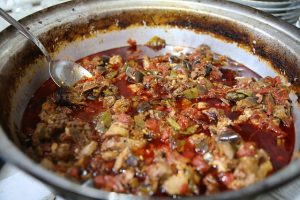 One of the best ways of cooking, making the least possible mess and creating the least washing up is by cooking an entire meal in one pot. There are lots of website dedicated to one pot wonders. Most dishes are based around very healthy eating principles with a form of protein like meat or tofu, carbohydrates like rice or potatoes and some vegetables. Try a stew with chickpeas, spicy sausage and a selection of vegetables, or use rice and some spices to create a pilaf dish with chicken or prawns. There are endless possibilities and you can adjust your one pot recipes depending on what's seasonal, cheap or what you've picked up in the market that morning. Serve directly from the pot, with salad and bread, and if there are any leftovers chill them as quickly as you can and save for a healthy lunch the following day.
Can You Cook In Advance?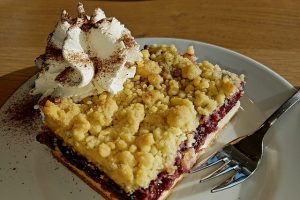 Another good trick is to try to prepare meals ahead of time before you leave home, which you can then simply heat up in your motorhome. Prepare chicken breasts stuffed with mushrooms or fish with herbs and wrap in foil. If you have an oven in the motorhome simply pop them in to cook, or cook over an open fire for an even more authentic back to basics experience. Salads can be prepared in advance and stored in airtight plastic containers, or fill washed out jam jars with yoghurt, fruit and muesli for a healthy and tasty alternative to a fry up breakfast. For snacks, make your own savoury muffins or flapjack which don't need to be refrigerated.
Healthy Barbecuing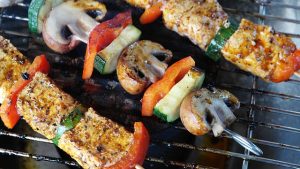 You're more likely to barbecue for dinner on long lazy evenings at the campsite, and it's easy to default to the unhealthy staples of sausages and burgers. You don't have to avoid the burgers completely, but try to get good quality burgers from a butcher or farmers' market rather than the cheap frozen variety. Think about healthy alternatives which can be cooked over a barbecue – pork chops, chicken breasts, salmon, sardines. Make kebabs with prawns or chicken with chunks of sweetcorn, peppers and onions, or even barbecue a whole chicken to serve with salad. There's nothing healthy about food poisoning though, so always take care to handle raw chicken carefully to avoid cross contamination, and cook everything until its piping hot all the way through.
Shop Smarter for your Tins and Packets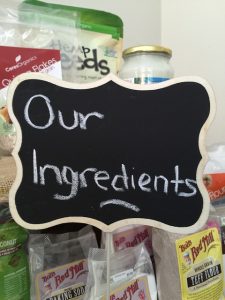 Healthy eating is about everything in moderation, and you're going to want to have some tins of soup or beans in the cupboard for days when you really don't have the time or inclination to cook from scratch. Get into the habit of checking the labels when you're shopping for tinned foods, or pouches which can he heated for a quick meal. Many are high in salt and sugar but there are usually alternatives with fewer additives.
For example, make a simple meal of beans on toast healthier by swapping your regular beans for a reduced sugar brand, and choosing wholemeal toast instead of standard white.
Once you get into the habit of scanning the labels of foods you'll find it gets easier to spot the healthier options, and the traffic light system of green, amber and red will help too.
Healthy Snacks and Breakfasts
Planning healthy lunches and dinners isn't too difficult, but it can get a little trickier to stick to healthy eating principles when it comes to breakfast and snacks. There's nothing wrong with the occasional fry-up breakfast but it should be an occasional treat rather than something you have every day. Start the day with something healthier like yoghurt and fruit, or eggs boiled or poached with toast. Porridge is another healthy alternative but can be messy to cook – sachets to which you just add boiling water are a great alternative but are often packed with sugar.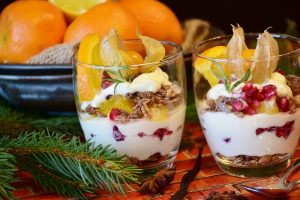 When it comes to snacking, there are lots of things which make a good alternative to chocolate bars and bags of crisps. Little packs of nuts and dried fruit won't take up much space in your cupboards, and will provide a burst of energy which is healthier than a sugary snack. Other good snacks are things like carrot sticks with hummus, rice cakes or plain popcorn. If you can't get away from the craving for a packet of crisps, looked for the baked varieties which have fewer calories than the deep fried versions.