Currently, at Erwin Hymer Centre Travelworld has 5 apprentices on this unique training programme, the only one of it's kind in the UK.
The apprenticeship programme is delivered and administrated by EMTEC college. Upon completion of this comprehensive three-year programme, the Caravan and Motorhome National Apprenticeship will provide the employees with the essentials underpinning technical knowledge and understanding needed to function competently as a caravan and motorhome service technician.
Developed with the Institute of the Motor Industry, NCC and EMTEC College, and Travelworld was influential in assisting putting together the apprenticeship. The apprentice will study both theory and practical aspects relating to Service and Maintenance of Caravans and Motorhomes at Level 2 and progress to Level 3, Fault Finding and Diagnosis of the Gas, Chassis and Electrical systems.
On completion of the Apprenticeship, the now qualified Apprentice will have gained a Level 2 and 3 IMI Diploma, NCC Electrical Test and Inspection competency and Extra Low Voltage, Systems and Circuits qualification and the STWG gas competence qualification meting the IGEM standard and the EU Skills directives.
Second from the right in the below photo is Terrell Roberts, who has been with Travelworld for 3 years on the Habitation Apprenticeship. Terrell is just about to complete his course and become fully qualified, having just accomplished 100% on his STWG Gas Competence Qualification.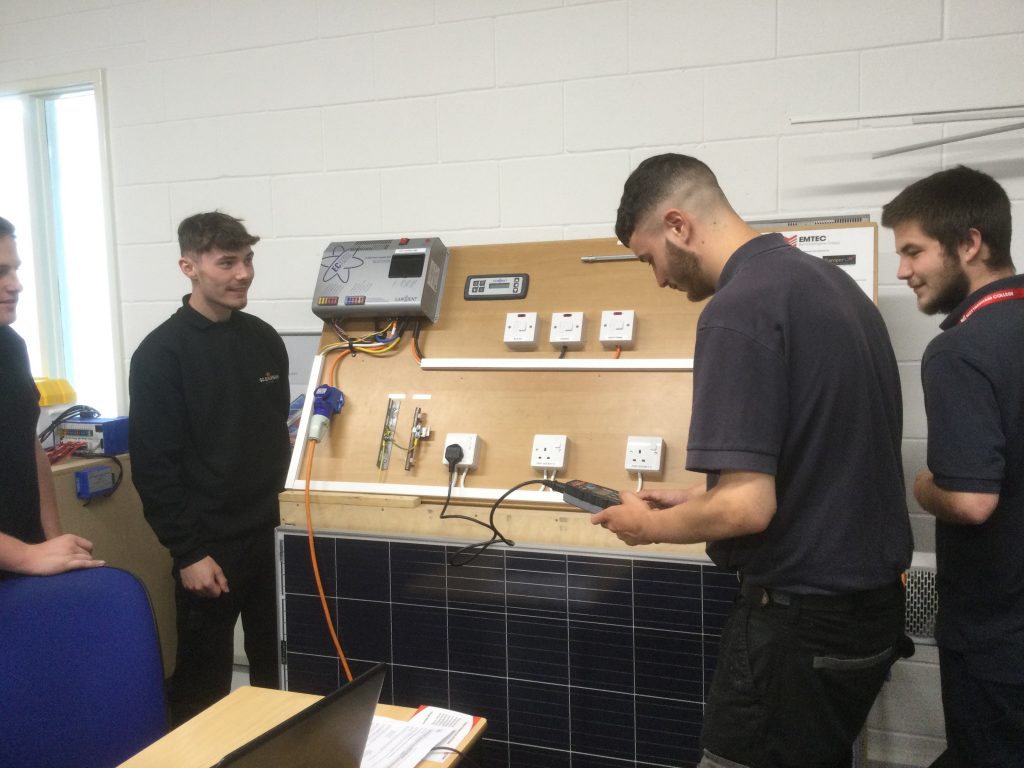 Terrell Roberts, Habitation Apprentice.