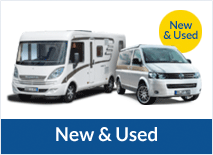 As of July last year it became a requirement for all vehicles (excluding mopeds) to carry breathalyzers; which is why you should always carry breathalyzers for motorhomes. The idea behind the legislation is to limit the number of accidents caused by drinking and driving.
If you are not certain whether or not you are over the limit you are expected to test yourself with a breathalyser before you set off. Single-use breathalysers are enough to satisfy the law but they must be approved by either the French Laboratory or a the French Ministry of Health with the inclusion of a hallmark.
It is advisable to carry two kits so that you still have one to show to the police in case you have used one earlier in the day.
Where Can I Buy A Breathalyzer Kit?
The cost of your testing kit will be approximately one or two pounds. You can buy a breathalyser for your trip to France from one of the following:
French supermarkets like Carrefour
On board ferries
Eurotunnel terminals
Remember that if you have been given a kit from a friend make sure it is in date as this will be checked by the police if you get asked to produce one.
There are two kinds of breathalyser kits available including the blow tube (single use) or a reusable digital device.
What Happens If I Get Stopped By The Police?
You will be expected to produce your alcotest as well as producing your licence and registration certificate. It is a compulsory to have the alcotest but current law states that you will not be fined.
You can be asked if you are on a day trip or holiday travelling through France, you do not have to be a citizen.
What Is The Alcohol Driving Limit In France?
The limit of alcohol permitted if you are driving in France is 50 mg of alcohol per 100 ml of blood. The UK is 80mg of alcohol to every 100 ml of blood.
The alcohol limit levels in France are lower than that in the UK. This means there is a higher chance of you still being over the limit the morning following the consumption of alcohol the previous night.
The French government, of course, advises all drivers not to drink at all if they are planning on driving in the near future.
Looking For A New Or Used Motorhome?
If you are potentially looking for a new or used motorhome prior to your holiday, why not view our large range of vehicles. Either browse online at our motorhomes for sale, which include vehicles from German motorhome dealers including, Hymer, Dethleffs, Niesmann + Bischoff and Carado, or visit us at our Stafford motorhome showrooms.