At Erwin Hymer Centre Travelworld, we're proud to be celebrating our 10 year anniversary with HYMER.
2012 proved to be momentous for Travelworld as we delivered on our mission to secure the UK franchise for HYMER.
A decade on, we are now the country's largest HYMER dealership, the only privately owned Erwin Hymer Centre in the world – and the UK Centre of Excellence for the famous brand.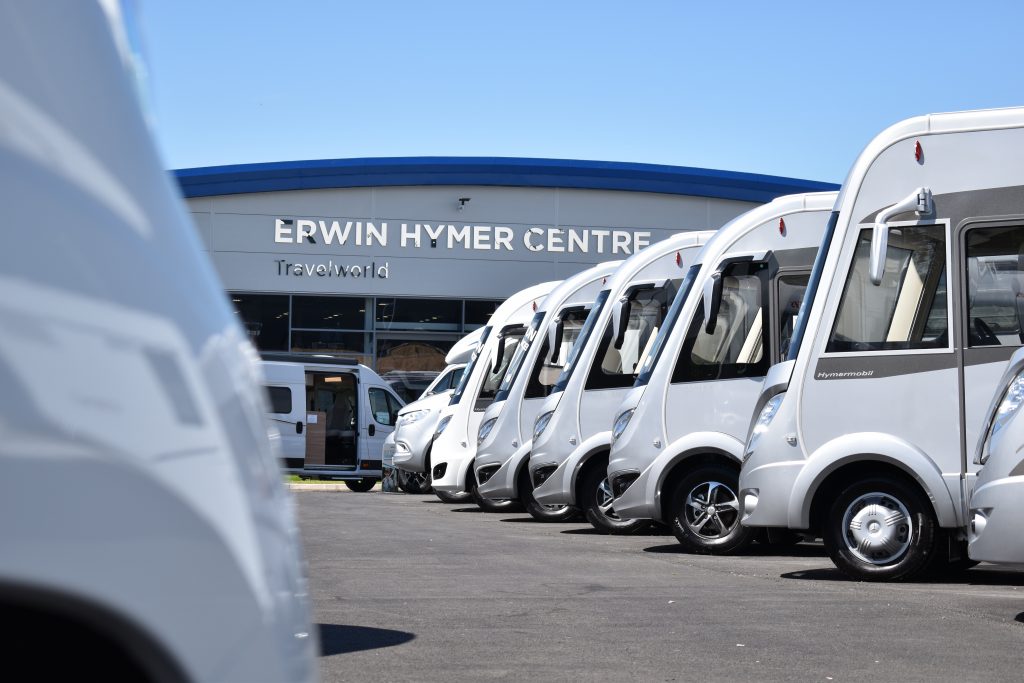 HYMER has been making premium leisure vehicles since 1957 and is world-renowned for quality and innovation. For many, the brand represents the pinnacle of motorhoming, whether that is stunning integrated or semi integrated motorhomes for luxury excursions, or ingenious camper vans for going off the beaten track.
HYMER was a brand long admired by Travelworld owners, the Edwards family. Unfortunately, the brand had a long-standing and exclusive partnership to a dealer network in the UK. When that relationship ended in 2011, we were able to approach HYMER.
Thanks largely to our existing experience and reputation with Niesmann+Bischoff – which is owned by the ERWIN HYMER GROUP – we were able to secure the franchise in early 2012.
This was an exciting new dawn for Travelworld and we quickly made HYMER our focus. Working
closely with the factory, it was decided Travelworld would become the UK Centre of Excellence, replacing what had been known as HYMER UK.
Our relationship with HYMER continued to strengthen and in 2015 Travelworld was invited to become an exclusive dealer. This effectively meant breaking long-standing ties with manufacturers not associated with ERWIN HYMER GROUP and committing totally to Europe's largest motorhome manufacturer.
The commitment to the ERWIN HYMER GROUP included taking on exciting new brands within the group such as Carado, a name which is synonymous with cost effectiveness and functionality, and Dethleffs, the oldest and largest manufacturer within the group.  What's more, Travelworld was also granted sole UK rights for the chassis accessory manufacturer Goldschmitt.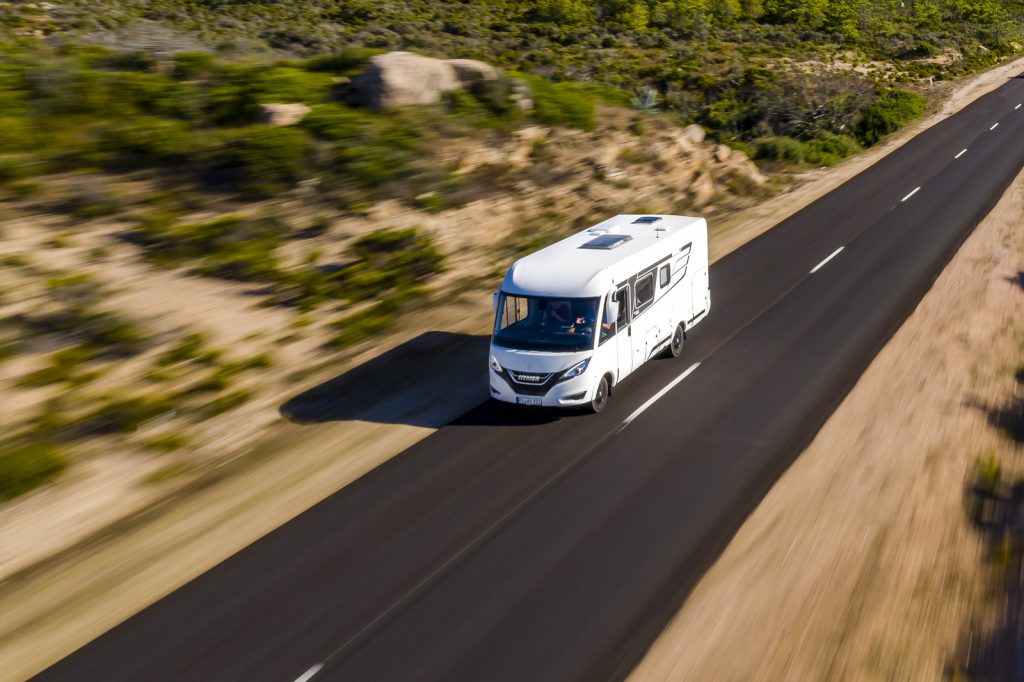 This transition laid the foundations for Travelworld building a brand new, state-of-the-art dealership in 2018 and was given permission by the ERWIN HYMER GROUP to name the new dealership 'ERWIN HYMER CENTRE Travelworld'.
Ross Edwards, Managing Director of Travelworld, said: "The last 10 years has been an incredible journey for our business, our staff and of course our customers. We're extremely proud and honoured to have such strong links with HYMER and we are totally committed to specialising in what we believe are the best motorhomes in the world."