Travelworld Motorhomes – Now Exclusively Hymer Brand Specialists
We're very excited to be announcing a lot of changes coming up for the 2015 season. We'll be carrying Hymer Car, Carado, Goldschmitt, Hymer and Niesmann and Bischoff.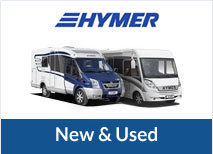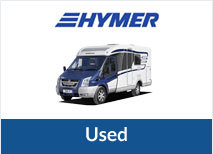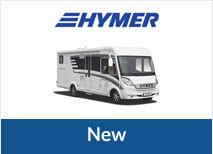 Hymer Car is the van-conversion outfit from the Hymer brand, so separate factory, but based in Bad Walsee as well and some very innovative layouts.
Carado is Hymer's entry-level brand, so extremely price competitive, but still German build-quality.
Niesmann and Bischoff we've had for nearly six years, so longer than we've had Hymer brand, but they are the premium brand within the Hymer group.
Hymer we've had for three years and we've steadily increased our volume every year. We are the biggest Hymer dealer in the country and we are becoming an exclusive Hymer Group dealer. We plan to carry every single model and we try to carry every floor plan of each model.
Hymer are one of the innovators in the industry. They are the biggest brand in the industry in Europe; they're one of the biggest companies as a group in the world within the industry, but they've always been famous for build quality and innovators of product. They have a model for absolutely every application – so right from the compact lightweight classes all the way up to the luxury high-end class.
Two benefits they have: compact and lightweight models and winterised product that is available to use all year round.
Their PUAL construction was one of the first innovations with the aluminium exterior skin high-quality polyurethane insulation property, making a 35 centimetre wall construction have the same insulation properties as an 85 centimetre brick wall.
It's a great time for us to go exclusive with Hymer Group and in particular Hymer brand. They're not satisfied with where they are at the moment with the models, so they're bringing out, for the 2015 model year, another five new models within the range.
We'd Love Your Feedback On Our Services. We appreciate customers providing us feedback on the service that we provide to them. Why not visit the Approved Workshop Scheme website and tell us what you think. You also have the chance to win £150.00 for providing feedback via AWS. Go to the AWS Customer Satisfaction Survey to have your say.
CALL 01952 586888 OR
Send us an enquiry