Things to Do In West Yorkshire
West Yorkshire consists of many unique and charming villages and towns including Leeds, Halifax, Bradford, Huddersfield, Holmfirth, Wakefield, Otley and Bingley.
West Yorkshire established itself as an unforgiving and tough textile industry during the 18th century. This area was once very popular with factories, mills and canals which were built for the transportation of raw materials and finished products.
Think: Last of the Summer Wine; rolling green valleys and moors dotted with quaint English pubs and steep cobbled hills and you've pretty much got a taste of this charming slice of Yorkshire.
Put this together with easy access to the M62 motorway, as well as the close proximity to South and North Yorkshire and Humberside, and there's really not a great deal that you cannot see and do in your motorhome in this popular part of the British Isles.
Things To Do In West Yorkshire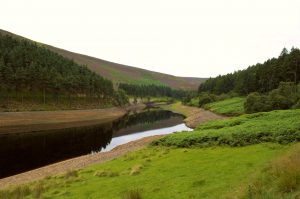 The best known part of West Yorkshire is arguably the city of Leeds which has grown in cultural prominence in the last decade or two.
It played host to the Tour de France in 2014; annually holds the popular Leeds Festival and the First Direct Arena regularly houses mainstream artists.
The 'Leeds 10k' running event runs through the city and there is also the Cla Game Fair at Harewood House.
The Royal Armouries Museum in Leeds is a huge multi-million pound building which contains the national collection of arms and armour.
The city itself is a pleasing blend of cafes, restaurants, the old Corn Exchange and Victorian shopping arcades.
The towns of Pontefract, Pudsey, Shipley and Wetherby sit closely to Leeds and are networked with a good public transport system of trains and buses.
Bradford city is another popular destination with all the amenities and offerings other cities enjoy.
It also provides a location that is enclosed in idyllic rural landscape.
Attractions in Bradford include: the National Media Museum; Alhambra Theatre and there is also the historic Saltaire village which is near Bradford and had been named a designated World Heritage Site by UNESCO.
Saltaire features the old textile mill; boat trips; Victoria Hall and the United Reformed Church.
Other areas close to Bradford include Bingley and Otley.
Another dimension to West Yorkshire lies further towards the Pennines and close to the Lancashire border.
There you will find Halifax, Huddersfield, Holmfirth and Hebden Bridge.
These stone clad villages and towns lie in the valleys, each brimming with its own unique appeal and history.
Hebden Bridge, in particular, is fast becoming a cultural hub of alternative and traditional theatre, music; art performances and exhibitions, including; food and book festivals; folk music gatherings, book launches and much more.
Like the other towns in this area, it is surrounded by a swirl of emerald-coloured countryside.
Visiting West Yorkshire In Your Motorhome
Below we have detailed a short list of motorhome campsites in West Yorkshire:
Hebden Bridge Caravan Club Site (Lower Clough Foot), Cragg Vale, Hebden Bridge, HX7 5RU.
This site is close to Hebden Bridge centre and close to the famous Bronte Parsonage Museum where the inspiration for Wuthering Heights began.
Visitors can enjoy walks along the Pennine Way or Hardcastle Crags. Keighley and Worth valley Steam Railway and 'The Woolpack' from Emmerdale are also close by.
Facilities at this site include: electrical hook-ups; hard standing pitches and gas refills.
Fishing and golf course are close by; there is a shop within one mile and bars and restaurants within a five mile distance.
Greenscapes Nursery Certified Site, Brandon Crescent, Shadwell, Leeds, LS17 9JH.
Facilities at this quite site which is open all year include: hard standing pitches; toilets and chemical disposal.
There are also disabled facilities and dogs are permitted on this site.
The nearest shops, restaurants and bars are within one mile and there are cycling, golfing, public transport access, bike-hire and horse riding amenities also nearby.
It is less than seven miles away from Leeds centre as well as being handy fro trips to Harrogate, Skipton and York.
Dobrudden Caravan Park, Baildon Moor, Baildon, Shipley, BD17 5EE.
This is a long-established site which is situated in the moorlands of Baildon, providing views of the Aire Valley and Shipley Glen.
The site offers the following facilities: electric hook-ups, fully serviced pitches; hard standing pitches; washing up and laundry services as well as toilet and shower blocks.
There are a range of activities on offer in the surrounding are including horse riding; biking, swimming; fishing; tennis and watersports.
Tropical World
Tropical World which is located at Roundhay Park is amongst the most popular attractions and its gardens are one of the most popular garden attractions in the United Kingdom. This venue houses the biggest collection of plants of tropical origin outside of Kew Gardens.
Things to Do in West Yorkshire When It's Raining
West Yorkshire offers a wealth of things to do even when it is raining, therefore there will never be a dull moment.
Abbey House Museum
Abbey House museum was established in 1821 and it is one of the biggest museums that is operated by the local authority. This museum is home to one of the most spectacular multidisciplinary collections anywhere in the United Kingdom and the collection includes 1.3 million objects which are designed to entertain, educate and inspire visitors both young and old. The museum collects, interprets and preserves scientific, cultural and historical collections and sites.
Colne Valley Museum
Colne Valley Museum is an award winning museum and it is designed to represent a traditional weavers cottage and the setting will transport you back to the early part of 1850s. At this venue you can wander through the period living room and washing kitchen with a collection of Yorkshire flagstone floors and rag rugs.
Days Out For Couples on West Yorkshire
There is many attractions and things to do in this area for couples.
Real Ale Trail
The real ale trail is very popular with couples and it features six public houses that are full of character and each of them serves an ale that is locally brewed. As well as the six pubs that form part of the trail there are many other excellent pubs in the area which serve great food and drink. To work up an appetite there is a range of walks in the area and these can be adjusted to suit all abilities and they take in some of the best West Yorkshire scenery.
Alexandra House Spa
When you have enjoyed a busy day sightseeing why not relax and unwind at Alexandra House Spa, which is a rejuvenating and tranquil location where you can heal, revitalise and rest. Alexandra spa is housed in an historical building which has been carefully restored to offer a stunning and revived area.
Victoria Quarter
If you fancy a bit of retail therapy Victoria Quarter is one of the best places to visit as it is one of the finest shopping areas in England with a wealth of designer brands. These shops are all housed within a superb grade two listed building. This haven for shopping is home to more than seventy stores offering lifestyle and fashion brands. There is also some fine places to eat at this shopping venue.
Places to Visit in West Yorkshire For Free
Having a holiday in West Yorkshire does not need to be expensive as there is lots of things to see and do for free.
The Sculpture Triangle Trail
The sculpture triangle trail is a great way to spend several hours exploring the work of great artists and there is four leading venues for culture in Yorkshire. Yorkshire is the birthplace of two modern sculptors who are important and these are Henry Moore and Barbara Hepworth. The trail starts at Yorkshire Sculptor Park and there are more than one hundred sculptures that are spread across about five hundred acres of green parkland.
Bankfield Museum
Bankfield Museum is a great way to spend a day and this museum dates back to 1887. The museum tells the story of Calderdale and Halifax and it makes use of diverse and rich collections. This museum is set in the attractive Akroyd Park in the centre of the model village. This venue houses displays covering art, toys, local history, costumes, textiles, jewellery and military history.
Days Out For Families in West Yorkshire
There is a great deal of choice when it comes down to family friendly days out in West Yorkshire.
Junction 32 Outlet Village
Junction 32 outlet village offers a mini golf adventure and there are two courses to choose from which are Smugglers Bay and Skull Cove. All of the thirty six holes are riddled with dastardly traps and riddled with perils.
Huddersfield Climbing Centre
For adrenaline junkies Huddersfield climbing centre is something that should be on the to-do list. This centre prides itself on high quality facilities that are suitable for people of all abilities. This climbing centre offers bouldering, roped climbing and low level climbing. Each of the climbing areas are designed to give problems that the climbers need to overcome therefore giving a bit of challenge.
The National Coal Mining Museum
The national coal mining museum is another venue that is worth a visit. This museum is designed to keep alive the stories about coal mining and they create inspiring and enjoyable ways for people of all ages to learn and preserve the rich heritage of the industry.