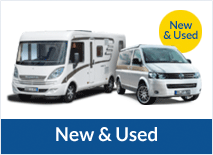 If you are looking for a large motorhome but feel overwhelmed with the choice, then have a look some of Travelworld's top picks of the best up and coming and existing British European motorhomes.
The Niesmann + Bischoff Arto is waiting in the wings for its official launch in 2014.  This 4 berth A Class has been dubbed one of the most anticipated motorhome arrivals in recent times. All Arto models including the 66 F, 76 L, 88 LE, 83 F, feature a Fiat diesel front engine, built on a Fiat chassis. The different derivatives allow for choice in terms of overall length, different layouts and bed options
If you can't wait til 2014 then why not consider the Niesmann + Bischoff Flair range. The 29 foot long Flair 800i CFBW has an Iveco Daily chassis, a 3.0 L 4 cylinder TD 177hp and an island bed. Other layouts and options are available
The Hymer Starline 580 Mercedes is the new 4 berth "Class B Star" will be available in 2014. It features a Mercedes diesel front engine, a Mercedes chassis and is 7.1 metres in length. It also has electrical seating adjustment, Fibreglass roof coatings which serve as an add on to the already high safety and quality standards of existing Hymer models in this series
The Hymer B Class range at Travelworld Motorhomes is the latest option if you are looking for an American style motorhome. The 7 metre long Hymer B594 (B20) is the newest member of the Hymer B Class series and offers customers a Fiat front diesel engine built on a Fiat Alko chassis. There is a wide choice of other B class motorhomes in stock and available to view online
Buying Your British European Motorhome With Travelworld Motorhomes
Travelworld Motorhomes is one of the UK's leading suppliers of new and used motorhomes and the sole UK supplier for Niesmann + Bischoff motorhomes.
We have an impressive showroom where you can browse through a range of new motorhomes, both currently on the market and 'coming soon'. When you buy your motorhome with us we will supply you a 12 month MOT, 6 months warranty, electrical and gas safety inspections, a 90 point habitation service not to mention a full chassis inspection.
Please get in touch with our sales experts on 01785 878787 and we can tell you more about the benefits of buying with Travelworld Motorhomes and any other related questions you may have.