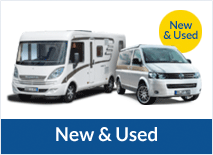 A new gold motorhome has been unveiled in Dubai with a price tag of a casual £2 million.
The 40 foot eleMMent Palazzo motorhome from Marchi Mobile was created in Dubai and is home to an excess of top-end luxury fixtures. Some of the features included are a HD 40-inch TV and speaker system, an 80-litre stainless steel fridge, a pop-up cocktail bar in an innovative roof top terrace named the 'Sky lounge' which transforms as such with the touch of a button.
The launch of the new luxury home on wheels has taken years of development to come to the forefront of the market. The concept was to create a new era of motorhome class which the creators from Marchi feel they have achieved.
A spokesman for the company said that the excitement of innovation is not long-lasting, adding: "That is how it began for us. But now – after many years of development – we sparked a fire in luxury mobility."
Along with the finest of luxury interiors and fittings, the motorhome is outwardly very striking and the gold covering serves to reflect the wealth of some of the Arab Sheikhs and celebrities this home on wheels has proved popular with.
If you feel this motorhome is slightly out of your price range then it is also available in white.
At Erwin Hymer Centre Travelworld, we have a range of new and used motorhomes available to suit all budgets and requirements. Visit us to find out more.