What happens when a determined ultra-marathon runner meets one of the toughest and most challenging long-distance races in the UK?
He gets a four-berth Carado T447 to help him on his way.
Keith Robins runs The West Highland Way Race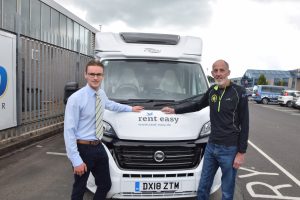 Keith Robins from Stafford will be taking part in the 95-mile West Highland Way Race this coming weekend and along with his trusted crew and support from his friends and family, he will also have the provision of one of the most trusted and reliable motorhomes available, the Carado, loaned by Travelworld's Rent Easy team.
With great build quality, large beds for all the crew after an energetic day on the road and ample space for equipment, there is no better travelling companion!
The Carado will take Keith and the team up to the start of the race in Milngavie, Glasgow and through the checkpoints up to Fort William in the Scottish Highlands.
Known as one of the long-established and challenging ultra-marathons, the West Highland Way Race and Keith are no strangers.
Keith previously ran the race in a very commendable 32.5 hours, but this time, he is determined to beat his previous time and complete the race in under 30 hours.
Keith's charity – Shropshire, Staffordshire & Cheshire Blood Bikes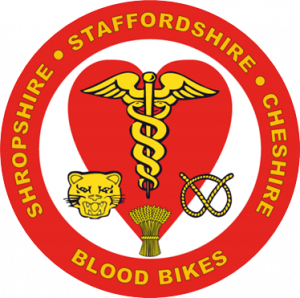 Our Rent Easy team has been delighted to help Keith, who will be raising money for Staffordshire, Shropshire and Cheshire Blood Bikes.
Blood Bikes provides a crucial service transporting urgent blood products, breast milk and other vital equipment to hospitals, free of charge, in all of those areas.
You can find out more about the Shropshire, Staffordshire & Cheshire Blood Bikes charity and look at ways in which you can support their work on their website.
Keep up with Keith… Follow #KeepUpWithKeith on social media
Do you want to know how Keith is getting on? Maybe you are hoping for a glimpse of some of the fantastic scenery in the West Highlands to inspire your next motorhome trip?
Or perhaps you are looking for some real-time tips on how to face the challenge of an ultra-marathon? Maybe you simply want to see the Carado in action…Whatever your motivation, you can keep up with Keith's progress on the road on this blog or by following us on social media using #KeepUpWithKeith.  You can follow Keith's journey with us on Twitter.
Latest on Keith – Saturday 23rd June 2018
After a difficult journey up the M6 with traffic yesterday, Keith got off to a good start at 1 am this morning. The crew are encouraging Keith who finished at the first check point with a very respectable four hours! But a fall overnight at the following stage has slowed Keith's journey down. Keep posted for more updates…
You might also be interested in