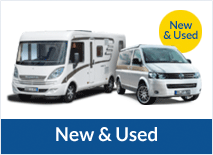 It is not often that any vehicle can dwarf the appearance of an American RV or luxury motorhome but it's become official that German-made 'Der Bus' has done just that and is for sale.
The 40 foot long double decker bus has entered the Guinness Book of Records as 'the largest, street registered motorhome currently for sale'.
When you climb aboard this bus instead of being presented with a choice of PVC coated seats to choose from you will find:
A cocktail lounge
A top deck movie lounge
A roof platform which covers the complete length of the bus
A garage at the rear
An ample sized bedroom, living room, kitchen and dining area, bathroom VIP space and guest quarters all sit on the top deck
There is also a projection screen and sound system on roof platform
Internally, there is a working conference centre at the front of the motorhome as well as a bar. You can choose from a range of soft furnishings including leather, aluminium, timber and stainless steel. Fully carpeted, there is chrome finishes throughout
Der Bus Dimensions
The large bus, which has a flexible pivoting joint in the middle, is 4 metres in height, 2.5 metres wide and weighs around 28 tons.
It is powered by a V12 Mercedes-Benz diesel engine and in addition, has enough power on board to light up a small town. There is a water-collected generator and a total of 670 litres of water also aboard.
There is also 150 sq metres of outside advertising space available on the bus whose market is thought to be those looking for event promotions, touring options and casino venues.
German Engineering
It is estimated that the Jumbo Cruiser N138 took around 18,000 working hours and every screw was removed by hand to strip the vehicle and cover it with aliminium sheets. The process of disassembling and removing the engine, brakes and electrical systems has all been documented in an extensive series of photos.
The engineer behind Der Bus is a famous bus constructor named Neoplan who built 12 similar kinds of bus designed for transporting passenger numbers of 144 people. It is thought there are no others like them around.
Der Bus debuted in 1975 at the FrankfurtMotor Show where it earned the name Jumbo Cruiser. The owner, Manfred Esterbauer has not released a price tag for the bus.
Buying A Motorhome With Travelworld RV
If your taste is something a little more conservative than 'Der Bus' then you may be interested in our high-end range of luxury motorhomes.
We have an impressive blend of brands available all of which offer numerous luxury features. If you would like to know more about American RVs or motorhomes then please get in touch with our sales team on 0800 880 4938.