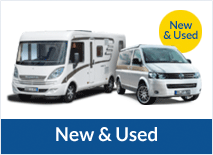 The replacement of the traditional postcard with social media; the necessity of keeping children entertained on a wet day and the growing number of workers who need to be connected at all times means the demand for a 24-hour mobile internet connection has never been greater.
It can be frustrating to be in a location where you simply cannot get online with either your iPad or your laptop. Many campsites do offer Wi-Fi and there is usually a fee payable at reception, however, there can still be connection problems.
Wi-Fi Booster And Antennas
Some of your devices like laptops and iPads are designed to simply pick up signals that are relatively close, so if your need to get on the net is imperative then maybe a Wi-Fi booster is for you.
Wi-Fi boosters purchased off the shelf are a popular choice for those who want to ensure a stronger, better connection. Weatherproof external antennas mounted on side of your motorhome provide height and improve chances of getting a signal.
With a high-gain antenna, you can span out to receive signals over a greater distance. A lot of networks are locked but some internet cafes, for example, allow long connections in exchange for a cup of coffee.
What is MiFi?
The term Mi-Fi derives from My-Wi-Fi which is a wireless router that can be connected to another mobile device, therefore creating your own mobile Wi-Fi hotspot.
It works up to a distance of 10 m and allows access to devices that are able to connect to Wi-Fi networks. You can connect to Mi-Fi with a SIM card and is useful if you have more than one device you would like connected to the net simultaneously.
Can I Use A Dongle In My Motorhome?
An internet dongle can be used and these are provided by all of the main mobile phone providers in the UK.
You may also hear a dongle referred to as a USB network adapter or broadband stick. Because dongles require a USB port to connect you will not be able to use this with an iPad as there is no USB port on this device and some dongles.
You can buy a dongle on a mobile phone contract and it can be cheaper than hooking up to a campsite Wi-Fi network in some instances. This will depend on how long you are staying away. It is worth remembering that the signal strength of a dongle can be intermittent.
As we all know, the digital world is a moveable feast and it's a good idea to stay on top of new technology by attending some of the many motorhome exhibitions organised in the UK – there you will be able to find out much more about the ways in which motorhomes and wifi can work together in harmony.