Fiat Professional Franchise Approved
CALL 01785 878787 OR
Send us an enquiry

Travelworld are proud to announce that we have been awarded the Fiat Professional franchise for servicing and warranty. This will allow Travelworld to undertake any Fiat chassis service and warranty work as well as enabling us access to original parts supply. Overall, this means that the customer will only have to go to one service centre for both a habitation and chassis service.
The franchise includes the use of Fiat factory software and direct remotely linked access to Fiat UK for parts ordering, technical advice and warranty diagnosis, including all recall notices. Staff will benefit from following Fiat processes and procedures, and continual motor industry quality training courses.
Our Fiat Approved Services
We guarantee to offer you:
Value for money
High quality workmanship
Honest, friendly service
Fiat Professional Trained Technicians
Fiat Professional Diagnostic Equipment
Fiat Professional Genuine Parts
Fiat Professional Safety Recalls
Fiat Professional Software Updates
Fiat Professional Warranty Work
Trust in us. Trust in Mopar
Mopar is the parts, service and customer care organization within Fiat Chrysler Automobiles.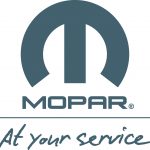 2 Year Warranty on Genuine Parts
Parts specifically designed for your vehicle
Guaranteed work
Fitted by experts who know your vehicle
We'd Love Your Feedback On Our Services. We appreciate customers providing us feedback on the service that we provide to them. Why not visit the Approved Workshop Scheme website and tell us what you think. You also have the chance to win £150.00 for providing feedback via AWS. Go to the AWS Customer Satisfaction Survey to have your say.
CALL 01785 878787 OR
Send us an enquiry