Servicing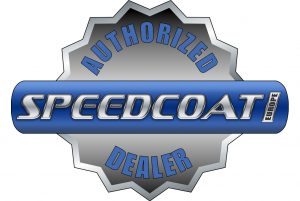 Motorhome Servicing and repairs have always been a mainstay of the Travelworld ethos. Throughout our history as a main franchise motorhome dealer we have always placed as much focus and energy into our Service Centre as we have our vehicle sales. We take pride in looking after customers just as well post sale as we do pre sale and welcome new customers wherever they purchased their vehicle. We are immensely proud to have achieved NCC AWS (approved workshop scheme) accreditation which is testament to our dedication to quality workmanship, investment in training of our workforce and in delivering a first class customer experience.
Our Motorhome Service Centre
With our purpose built 10,000 sq ft, 10 bay dedicated motorhome Service Centre we undertake any service requirements for European or American motorhomes. All of our technicians have factory training to undertake the very highest of quality habitation & mechanical servicing. To help manage our customers with larger motorhomes we are one of the only UK dealers operating with a 20,000kgs hydraulic ramp to perform all chassis works.
Reviews
Good Service Pays – Travelworld
"We had booked a holiday in the Lake District and were preparing our motorhome for the trip, when the over cab bed collapsed. Although being fairly practical this is not a job to undertake lightly as it involves lifting the unsupported bed with someone in it to put the gas shocks back on the pins. We do not sleep in the bed, it is only used for storage. We live in Nottingham, I rang Lowdham Leisure and Brownhills to make an appointment for repair: both were unable to do the work for 3 weeks which would mean cancelling our holiday.
I rang several local companies, none of which would tackle the job. In desperation I rang Travelworld although they are 90 miles away. I asked for the service department and was promptly passed to Eric who is the service manager. He said "Can you be here for 2pm tomorrow" to which I replied with a yes, put a few overnight items in the van and set off the following morning. On arrival, the van was whisked into the workshop and whilst waiting we examined their extensive stock of Hymer vans, although we were not thinking of changing at the moment.
After going in and out of several vans we took a fancy to a 2015 Hymer T554 CL which had recently arrived. The repair was proving to be a problem, as new parts were needed, but a temporary repair was made which would allow us to proceed with our holiday. It was now getting late and were advised that they had booked us on to a local campsite, no charge, so we could call back in the morning before returning home. It was arranged that they would phone us on our holiday, so we could call on return from the lakes to have the new parts fitted, as it was on our way home. While the new parts were being fitted we once more hung our noses over teh T554 CL and after a part exchange price was agreed we made the purchase."
Valerie and Philip Homes
"We have just collected our new Hymer A class from Travelworld and have nothing but praise for their service. We got the van on a very good deal (we price checked elsewhere and no one could come close to their deal) and Travelworld did an excellent job of fitting the extras we wanted including a decent sized oven at a useable height – is that a first for a Hymer?! As we are newbie's to motor homing they did a very comprehensive handover and we followed their suggestion of stopping overnight nearby and going back the next day for any snagging or queries – that consisted of a sticking heat reflector in the oven – everything else was perfect!"
"Well recommended and we would certainly go back there again in spite of it being a 200 mile round trip."
Steve
Just a short note to say a sincere thank you once again to Travelworld, Hymer and in particular you, for your outstanding service and attentions in getting the headlight replaced for me. I would be grateful if you would convey my thanks to all concerned.
Simon Prance from London
May we thank Travelworld for the excellent service and advice given to us, on our recent purchase of a Hymer MLT 580. We are looking forward to many happy holidays in our new purchase. Ryan gave us first class customer care and advice. he looked after us from the start, to driving out in our purchase . also to Jake and Tom on our handover many thanks !! good look to you all, in your future with Travelworld.
Peter and Dorothy Thompson from London
We were so impressed with the fantastic service, advice, professionalism and general help that we felt inspired to sing the praises of Travelworld. Even after we had bought the van, we encountered a few 'snagging' problems which we are told by many new van owners that this is the norm, Travelworld went to great lengths to make sure everything was put right for us in a prompt and efficient manner. We would certainly recommend them and we wouldn't think twice about passing on their excellent service / reputation to our friends.
Peter and Nicola Rigby from Cheshire
We came to your open day earlier today and thoroughly enjoyed it.We are new to motor homing but after quite a lot of research have decided on a Hymer,we intend to use it all year round so the insulation etc on the Hymer will be perfect. After looking through your fantastic display today we found the Hymer Tramp SL 704 would suit us perfectly so that looks like a plan for next summer when things are in place to buy one, maybe a used one if the right one turns up. We wanted to say thankyou for the hospitality today and for answering all our questions in a professional manner, it was well worth the 4 hour round trip.
John And Elaine Kinsey
I would just like to say thank you for your help in getting a key for our motorhome and for sending a pdf of the manual. It's not very often these days that you come across people nowadays that are so helpful and willing to go just that extra bit further. But I feel that you have done that and have to say in my opinion Travelworld are very lucky having you working for them. Thank you again
Cathryn Wombell from London
We have just arrived home and wanted to drop an email to say a big thank you to everyone at Travelworld for a really enjoyable weekend. The food, German beer and the apt entertainment made the perfect setting. We enjoyed the natter with Travelworld staff, who are always polite and friendly. Thank you everyone for making us welcome and for a good couple of days
John and Emma from Telford
I have recently sold my Hymer Car and so my relationship with Travelworld comes to an end. Ninety five percent of my dealings with Travelworld have been conducted via Frank Draper. We specified the van together, he was there when we took delivery and he has always been willing to help whenever I have had problem understanding the workings of the van. So what. That's what he's paid to do. Because of the way he has conducted himself, I have a healthy respect for Travelworld. He has always gone the extra mile. He is knowledgeable, helpful, measured and balanced. He also brings a good sense of humour along to work. I'm sure you live in a world of targets, performance indicators and the rest. You know the drill. I'm also pretty certain that you value your staff team, but it can't hurt if occasionally a customer puts in a good word and singles someone out who has created a good and lasting impression. Thanks Frank. I hope this doesn't embarrass you.
S Cox from London
Had the springs fitted in your workshop today. Great service and the ride home was a pleasure. Everything I hoped for has been achieved. Thanks.
A N from LS25 Leeds
As I recognised from the beginning you really do run a first rate service. From the sales person to reception to stores and to after sales service. You seem to be a very happy family! Please could you score everything CS. I am do pleased that I have found you and even though we live in Norfolk our next purchase will be with you.
Mr David Doonan from Norfolk
This is just a note to say thank you to your staff who have assisted us in the last few weeks. We had a bit of an issue regarding the security and door system of our motorhome just before Christmas which resulted in us being immediately dealt with and a promise to fix some other issues in the new year. All of those promises were met and dealt with brilliantly. Could you pass on our thanks to James for his attention and advice, together with his staff, it really is appreciated. Again thank you to Ryan for his patience and really clear explanations of issues, which as relative new-comers to motor-homing were a difficulty for us. He stayed late to ensure he covered all our queries and was very though and helpful. We would also like to thank to Erik for his service in relation to the fitting of our Goldschmitt air suspension. Despite a number of time delays which were clearly beyond his control, he was great. Particularly in spotting a serious and dangerous brake issue that could have been disastrous, thank you. We reserve our greatest praise for Parveen, she has dramatically changed our view of the service that Travelworld delivers. She is empathetic, organised and has excellent communication skills. In times of crisis she has rapidly organised things to assist and in times of normality she has timetabled issues to fit our needs in a professional manner. She always gets back to us promptly, and ensures technical queries are responded to She is a real asset your customer team, and truly appreciated. We hope you will pass on our thanks to your team.
Danny and Kate Cunningham from London
We would like to thank you for your attention to our annual inspection, on Monday 8th Feb. We found you all to be very friendly but professional. We were pleased with the level of service we received from all. Thank you
Wendy and Keith Hillyard from London
"I'd just like to place on record my appreciation for the staff at Travelworld for making our recent purchase of our Arto 88 such a pleasurable experience. Throughout the whole process we have received professional and prompt attention from both the Sales and Service departments and given that this was such a significant purchase for us, and indeed our first motorhome, it helped enormously to know that you have the expertise, knowledge and patience to help us with our many questions."
Neil & Karen Casson
It helps enormously to know who is who within an organisation which we hopefully will be dealing with for some time to come. If the initial impression is anything to go by, it will be a pleasurable experience. Thank you again.
Yvonne & Vic Romer from Leicester
I just wanted to send you an email to say what a pleasant experience it was purchasing our Hymercar from your company. From my first contact, with Frank, to the day we picked up the vehicle we could not have been dealt with in a more professional and friendly manner. We always felt you had plenty of time for us and all our queries we handled efficiently. From the handover by Jake, to the guys in the workshop and subsequent dealings with Annabel in the service department we could not have asked for a better standard of service. I have a feeling that this will not be the last motorhome purchase we make from Travelworld.
Julian and Shelagh Potts from Wolverhampton
Had a great journey home. Big smile on my face all the way! Can't wait for my first adventure. Can you please pass my thanks on to AJ - he was great with the handover especially as this is my 1st motorhome. Very considerate and easy to understand. Plus great thanks to Stuart who came in on his day off. All in all I'm super satisfied with the great service of Travelworld from end to end. Everyone I met today was warm and friendly. Really makes a difference and I'd happily recommend to friends and family.
Karen Kane from London
Just to say thank you for your help with the above. The parts arrived with us on Tuesday via DPD and I have fitted them and all is well. Would you pass on my thanks to James and Mac for their help. Top class customer service from the TRAVELWORLD TEAM⭐️⭐️⭐️⭐️⭐️ Best Regards David & Pat Thomson
David and Pat Thomson from London
I would like to let you know how impressed we were by the service we received from your team yesterday. On Saturday evening the tap in the toilet/shower started leaking from the body of the tap. This meant that we could not use any water in the 'van with out a flood in the toilet - we could not even flush. You can imagine how inconvenient this was. We packed up and went home and I tried to sort it. Despite the best efforts of Google and Youtube I realised I was out of my league. My wife rang Parveen first thing on Monday morning and was surprised and delighted to hear that we could bring it straight over. One of your team (I did not get his name) diagnosed the problem straight away and the van was taken into the workshop. We spent a very enjoyable time in Ironbridge and came back to find the van good to go. This has ensured that we can continue on our tour with only a minor hiccough thanks to the good work of all who helped yesterday. Please can you pass on Wendy's and my grateful thanks.
Howard Jones from London
I just wanted to congratulate you on your fabulous company. I bought a Neismann Bischoff mobile home from you and I can honestly say I have had the best customer experience I have ever had. I was recommended your company and even though I live in Cornwall was happy to come up here and have returned. Karl & Nick were fabulous sales men, honest, supportive and efficient. Emily and Colin in service were brilliant when I had a problem with the water and I am so grateful that you agreed to sort it out as part of warranty as my husband had mentioned it at the time but as we hadn't used her since November he didn't realise it was a real problem. I am a business coach by profession so am accurately aware of how hard it is to create such a brilliant high performing team! I would be delighted if you can use this testimonial and am sure this is the start of a long relationship. I have dreamed of owning a proper mobile home having had an original VW Campervan (Westfalia) when we were young for 11 years. A Hymer was always top of my aspiration list and can honestly say the Neismann Bischoff Arto rocks every box.
Heather from Cornwall
I have to say how pleased I am with your service and I should have come to Travelworld in the first place and driving the motorhome home it felt like a different vehicle the ride was a lot smoother and there was no wallowing or sway when Arctic lorries over took me or going round corners and roundabouts.
Mr Modget from London
A Big Thank you to you and your Staff. Especially, a big thank you to KARL HUDSON, SALES, who was extremely helpful and pleasant.He put us on the right track, it is so difficult to buy the correct motorhome. Karl let us think about the Carado T339 , and it is just what we wanted. We are very pleased with the vehicle
Tudor and Jan Evans from London
With regards the Goldschmitt front springs- what a difference! Even the appalling surface of the M54 was bearable and I floated up the M6. Cornering is much improved and the ride is MUCH smoother and quieter. They should fit them as standard…
Dr P.G
All of our thanks to Nick and his team, the buying process at Travelworld was an absolute joy from start to finish.
Mrs Katherine Brown from Wrexham
This will be our third motorhome purchase from Travelworld and we are always looked after with the up most efficiency and it makes such a difference that everyone has a smile on their face, thanks again Frank.
Mr Tony Franks from Leominster
I wanted to drop you all a line to say how impressed I have been with EVERYONE on the Team, there at Travelworld. Everyone was so professional and helpful! I was also really impressed with the work finished. Thanks so much for replacing the kitchen tap, and also the Solar charging unit. Which seems to be working...but we've not had much sun, so it's still not hit the 100% Battery level mark! Honestly, I can say it was a pleasure dealing with you all and I left the place a very happy woman! Thanks again for everything.
Jess aan de Wiel from London
Hi Erik, we just wanted to say thank you so much for the time you took to explain all the benefits and applications of the many accessories we discussed, people often try to blind you with science when discussing these technical items but we understood everything and feel we have now made the best decisions, We cannot wait to collect our new motorhome!
Mr Ryan Bowfore from Chichester
I would wish to express my views on the customer service we have received from your company. Absolutely wonderful. From the first telephone call with the receptionist who was welcoming and informative to our dealings with Neil, Deb and Steve who have reinstalled our faith in Hymer. My partner and I were both terribly disappointed with Hymer following our purchase of a Triton caravan. Only having the van for a few weeks we were both shocked and disappointed to find so many problems, although, following our contact with Travelworld they have all successfully been rectified. We have been contacted and consulted throughout the process, Steve discussed the options with us and talked us through the areas of concern. He was a delight to deal with and a great asset to your company with his friendly knowledgable manner. All the staff we encountered we're welcoming and reassuring you must be very proud to have such staff that demonstrate customers are valued which today is a rare quality.
S Perkins from London
"Dear Ross, we wanted to contact you and tell you how impressed we are with all of your staff and the quality of knowledge and workmanship we have experienced since buying our Hymer. We are so pleased we chose Travelworld and will be recommending you to everyone we meet!"
Mr & Mrs P Buckingham from Bristol
We'd Love Your Feedback On Our Services. We appreciate customers providing us feedback on the service that we provide to them. Why not visit the Approved Workshop Scheme website and tell us what you think. You also have the chance to win £150.00 for providing feedback via AWS. Go to the AWS Customer Satisfaction Survey to have your say.
CALL 01785 878787 OR
Send us an enquiry