Dometic Kitchen Equipment For Motorhomes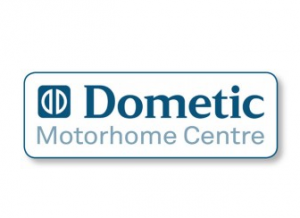 It is important to feel comfort and convenience in your motorhome and one of the main ways to achieve this is through having the most reliable and up-to-date kitchen equipment. Dometic is able to offer a complete range of kitchen equipment specially made for your motorhome.
Take a look at the Dometic mobile kitchen collection below:
Ovens
Dometic's oven with grill is ideal for cooking a range of dishes from chicken dinners to pizza for the kids. If you would like to carry on cooking in the way that you do at home then this is the perfect way. It is easy to adjust the temperature and switch to a grill setting and most of the Dometic oven models which also include a rack and baking tray.
Hobs And Stoves
There is a large variety of different types of hobs available from Dometic. These styles suit a range of different cooking requirements including a need to for a quick set up; multi-flame stoves and glass covers are optional also. Glass ceramic stove tops for use with electricity are also available.
Grills
Dometic portable gas-operated grills are renowned for their beautiful and simple design which allows for an easy set-up and makes them ready to use straight away. The burners on top mean that there is no smoke or sparks produced. Some models come with an additional heating element meaning they can be used as an outdoor heater if required.
The models available include:
Dometic Classic 1 – portable grill with three cooking grates
Dometic Classic 2 – portable grill with two cooking plates
Dometic P17093 – 230 volt grill
Microwave
Dometic provides a built-in microwave designed for simple installation and specific to mobile homes. The Dometic MW 13 model is a built-in microwave with grill; it weighs around 17.5 kg and has a 230/240 V AC. Its Dual Emission System allows for the best heating of food and there is also a very efficient defrost setting.
Hob/sink
With the hob /sink combinations from Dometic you can ensure that the washing and the cooking facilities are working smoothly alongside each other. The stainless steel range contains either two or three rings on the hob connected to the sink. A foldable glass lid means you can you can bring down and use as a work space also.
Dometic CE00 Mini – a two burner combination with a glass lid to fold down
Dometic M08322R – another two burner hob/sink combination with glass lid
Dometic Kombi 840X436-DF-HI – a three burner
Sinks
Dometic provides a comprehensive range of sinks for various types of installation. Styles come in round or angular, some come with glass covers for work surface areas and rubber seals and siphons are included too.
Dometic VA8005 – square sink with heat resistant safety glass lid
Dometic VA8006 – square sink with glass lid
Dometic VA7306FP, round sink with glass lid
Dometic VA928, round sink
Dometic VA936, square sink with drainer
Dometic VA945 Square double sink
Cooker Hoods
Cooker hoods are ideal for ridding your motorhome of smells and odours. Dometic's range comes with roof vents and is the world's first mobile air recirculation cooker hood. They consume only a small amount of energy.
Dometic CK 150 – built in cooker with 1 speed fan
Dometic CK 400 – exhaust cooker hood with 2 speed fan
Dometic CK 2000 – cook hood with replaceable activated carbon filter
Dometic GY 11 – roof ventilator with motor
Coffee Makers
The coffee machines available from WAECO are easily and quickly prepared- just the way coffee should be when you're on the move. Connectable to both 12 and 24 volts this machine is space-saving and suitable for either wall or floor installations.
The WAECO PerfectCoffee MC01 has a capacity of 150 ml and the MC 052/054 is able to make 5 cups of coffee with a capacity of 680 ml. In addition, the WAECO kettles are useful for quick and easy drink preparation and are connectable to 12 or 24 volts.
Dometic Kitchen Accessories
Dometic waste bin with glass lid – this bin is heat resistant
Dometic Siphon AC 530, AC 535, AC 540, AC 545 and the AC 557
Dometic polishing cloth
CALL 01785 878787 OR
Send us an enquiry