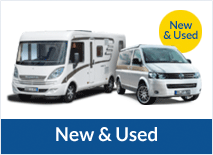 It's that time of year again. The time of year to get excited about what the Travelworld team will be bringing along to the annual Motorhome and Caravan Show.
It goes without saying that we will be bringing along selections from our prestigious and best loved motorhome brands, all available for you to hop on board, to see, touch and feel for yourself. Some of the brands we hope to bring along are from:
Niesmann + Bischoff
Rapido
Chausson
Thor American RVs
Autosleeper
HYMER
Autotrail
We will be taking up Stands 10 – 71 where our motorhome experts will be to give advice on all things 'motorhome'. Whether you are looking to buy a vehicle or find out more about servicing, we will do our best to answer all your questions.
The Motorhome And Caravan Show Stand
Please come to our Motorhome and Caravan Show stand if you are looking for Niesmann + Bischoff, we are the only dealer at the exhibition and indeed, the sole dealer in the UK for this luxury motorhome brand; hence we also trade as Niesmann + Bischoff UK.
For Motorhome Foodies
It has also been announced that Best of British chef Ed Baines will be at the show this year. He will be giving advice on delicious meal ideas for outdoor cooking, recipes for people on the move and tips on sourcing local produce from popular holiday destinations. There will be live demonstrations throughout the duration of the exhibition.
The exhibition will be taking place from 15th – 20th October 2013 at Birmingham's NEC.
If you are unable to attend the show but would still like to view our range of Niesmann + Bischoff or HYMER motorhomes, then please visit our Stafford showrooms where our expert sales team will be happy to help. We also have a range of second hand motorhomes for sale should you wish to explore a used motorhome option.