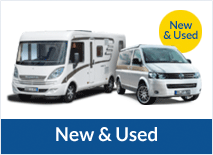 You can find out about all motorhome and caravan shows 2015 here.
The start of the year marks one of the most exciting events in the UK motorhome show calendar; the Manchester Caravan and Motorhome Show at Event City from 15th – 18th January.
The event is host to 2000 exhibitors from all areas of the motorhome world and there is a large array of different products available to view on the day from a variety of different camping accessory providers.
Attractions
Car parking is free, as is admittance for under 16s. There is also a free show guide and free entrance into the Destinations: The Holiday And Travel Show which is situated next to the show venue. You can also get a free towing experience from the Camping and Caravanning Club with a free session.
Other attractions on the day include a Fine Foods Market, where there will be a feast full of fresh produce and fine foods available to cater for all palates. The Great Days Out exhibition will also allow you to explore and discover some of the most popular and diverse holiday ideas for 2015.
There will also be a few celebrities popping in during the course of the event, to make their favourite dishes. TV presenter and travel documentary maker, Simon Reeve; travel writer and actor, Charley Booman and Martin Dorey, presenter of BBC Two's 'One Man and His Campervan' will all be making an appearance.
Show Venue
The event address is:
Phoenix Way
Off Barton Dock rd
Urmston, Manchester
Lancashire
M41 7TB
Tel: 0207 370 8173
Caravan and motorhome Show Opening Times
The opening times of the show are:
Thursday: 10 – 6 pm
Friday: 10 – 8pm (free for visitors from 5pm onwards)
Saturday: 9.30 – 6 pm
Sunday: 9.30– 5.30 pm
If you want to book tickets in advance remember that booking closes on the 14th January at 9pm.
Travelworld will be exhibiting on the day and bringing along some of our most loved models from Niesmann and Bischoff and Hymer. If you would like to know more about the models we will be taking along to the event then please get in touch with one of our motorhome sales team on 0844 880 4938.