A leading Stafford motorhome dealership has appointed a new Operations Director as it looks to build on its huge success in recent years.
Erik Baxendale has been promoted from Operations Manager to become the first new director at Erwin Hymer Centre Travelworld in 17 years.
Erik has been hailed as "instrumental" in Travelworld's growth since joining the family business in 2013, which includes record sales during this year.
Ross Edwards, Managing Director at Travelworld, said: "Erik joined the business at a pivotal point when we were still feeling the after effects of the financial crisis.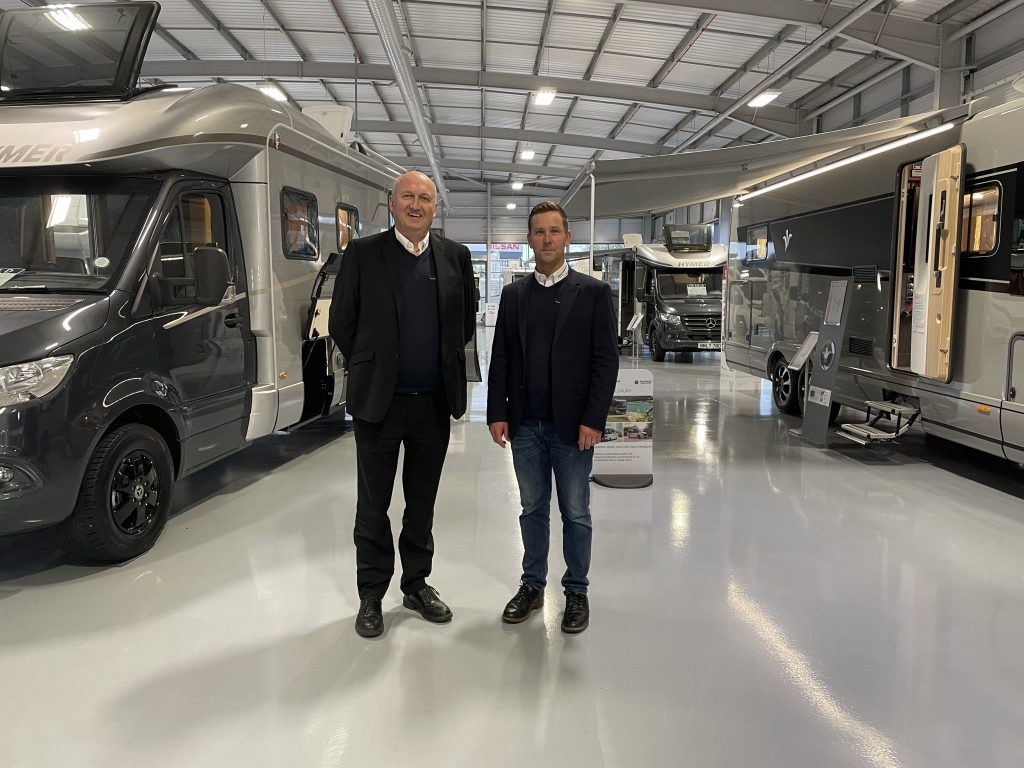 "In the eight years since, Erik has guided and managed the service, customer service and parts teams, as well as managing and maintaining the dealership premises and operations. He has been instrumental in overseeing the phenomenal growth we have experienced.
"As a member of the senior management team, Erik has presided over the most difficult decisions and at all times maintained a laser focus on the good of the company.
"This is a significant move for the business and I'm really pleased he has taken the decision to commit his future to us as we move forward to the next phase."
Erik's new position will being additional responsibilities, including managing daily business activities, supporting all departments and assisting the senior management team in achieving the business' goals and objectives.
Erik has 30 years of motor industry experience. Prior to joining Travelworld, he held senior roles at another motorhome dealership and at several Mercedes-Benz dealerships over a 15-year period, covering cars, trucks and vans.
Erik said: "I am thrilled to be asked to take on this new role. I have enjoyed eight wonderful years at Travelworld during which time the business and the industry has changed hugely.
"There are exciting times ahead and I'm committed to playing my part in delivering the business strategy of 'Customer Delight, Staff Culture and Financial Growth'."
Travelworld is one of the UK's leading motorhome dealerships with a stunning showroom based near Stafford just off junction 14 of the M6.
The family-run business is more than 40-years-old and has the largest array of premium German brand motorhomes in the UK market, including Carado, Dethleffs, HYMER and Niesmann+Bischoff.