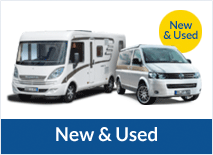 Transport Minister Stephen Hammond has met with leading bodies from the caravan world to discuss the safety issues related to the camper van conversion campaign in the hope that laws will be changed.
Presently, camper vans can be converted and new seat belts added without any additional official safety checks. With an average of 500 conversions every year in the UK the news of addressing this issue has come as a positive sign for the motorhome and camping fraternity.
Need For Campervan Code of Conduct
The meeting highlighted the need for a code of conduct and it is hoped that a further meeting will be had in May to discuss this in more detail.
Inspection certifications are given to demonstrate the safe fitting of parts including electrical supplies will be on the agenda at the meeting. Another topic that may also be tackled is the pre-registering of vans before any conversions take place.
Mr Hammond added that he was pleased that the concerns had been raised by the industry and that they are issues the government takes very seriously and something that 'we shouldn't be complacent on.'
It is hoped that the camper van conversion campaign will have a positive outcome after all!
Looking For Campervans and Motorhomes?
Erwin Hymer Centre Travelworld stocks a huge range of camper vans for sale to suit all budgets. The German motorhome dealer also offers a selection of motorhomes from a variety of brands including Carado, Dethleffs, HYMER, Niesmann + Bischoff.