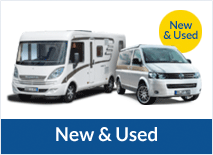 Travelworld First Aiders have recently celebrated an impressive set of results in First Aid training from a cross section of departments.
All training delegates from the company's service, administration and management divisions passed the AoFAQ Level 2 Emergency First Aid course with pass rates over 92% and an exceptional 100% pass from one student.
Taking part in the training was Workshop Controller, James Prime; Habitation Technician, Michael Woodward; Sales Administrator, Danielle Skeldon and Managing Director, Ross Edwards.
Commitment To Health And Safety
Erik Baxendale, Service Manager at Travelworld Motorhomes said: "I was thoroughly impressed with the results. We have always been committed to health and safety on every level. We work with some of the most rigorously tested premium brand motorhomes that have been designed by some of the world's leading safety experts, so we understand that safety always comes first, no matter what the context. First Aid training is a vital asset to any company and provides reassurance to customers and staff that we have qualified first aiders on hand if needed."
The course was run by John Challinor from Leicestershire based health and safety consultancy, Chester HSE Limited. John said: " The First Aid at work course is a one day session which, as well as providing important information about health and safety legislation, also brings to life the very real possibility of needing to help someone in an emergency.
"I was delighted with the commitment to the training the Travelworld first aiders demonstrated and not in the least surprised at their well-earned results."
Ross Edwards, Managing Director of Travelworld Motorhomes, added: "Everyone should do this course. Not only is it a life-saver but John made it enjoyable and interesting and achieving such impressive scores is testament to the efforts everyone put in – well done to all!"
Erwin Hymer Centre Travelworld stocks a range of motorhomes and camper vans, both new and used. To find out more about the German vehicles the company has to offer, visit our showrooms in Stafford.