Taking your motorhome on a strawberry picking holiday can be great fun and is something all the family can join in with. There are many Strawberry Picking campsites.
We thought it would be a great idea for us to bring together two of our favourite activities, so we have compiled a short list of campsites near to some of our favourite strawberry fields.
Strawberry picking on a farm is a great way to get the kids outdoors and enjoying countryside activities.
As children we all remember those long hot sunny days over summer and the activities our families did when we were kids.
As adults, it's a real pleasure to relive those bygone days and reminisce of days gone by.
The strawberry picking season runs from May to September, but due to the temperamental British weather, it's always best to check the websites or call the farm before travelling to the picking fields.
Scotland- Strawberry Picking campsites
West Cragie Farm, South Queensferry, Edinburgh, West Lothian, EH30 9AR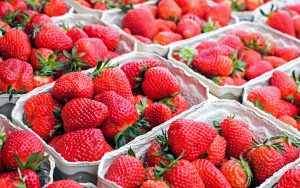 At West Craigie Farm, not only can you pick strawberries, you can pick a number of fruits from the farm's fields.
The farm also has a café, a brand new canine café (if you choose to take your favourite companion with you for the day), kids bike trail, a butchers and a deli. Entry into the picking fields costs £2, but this is refunded to you when you purchase your fruit later in the day.
Closeby, less than 3 miles away from the farm is Edinburgh Festival Camping Site, a site that has non-electric grass motorhome pitches available for you to pitch and rest up before you enjoy your day strawberry picking.
With chemical disposal facilities and 24hr security, the site is perfect for a short stay over to re-charge your batteries.
A little further afield, just a little over 5 miles away from the farm is Linfield Caravan Park.
With space for 22 motorhomes, the electric hardstanding pitches are perfect for a longer stay, due to its location, there is lots of things to do and visit close by including strawberry picking, visits to country parks and walks along canal towpaths.
England- Strawberry Picking campsites
Whetstone Pastures Farm, Whetstone Gorse Lane, Whetstone, Leicester, LE8 6LX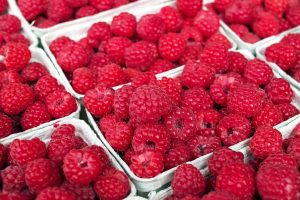 Choose from strawberry, raspberry and blackberry fields, Whetstone Pastures Farm also offers a range of activities for all the family over the summer months.
The farm houses a play barn so after your picking, you can enjoy a refreshing beverage in the farm's tea room whilst the children enjoy some time in the barn.
Almost next door to the farm is Whetstone Gorse, which among other activities has a small campsite that can accommodate motorhomes.
Their site has electric hook-ups, disabled access and washing facilities.
Brookmeadow Campsite is a 9.6 mile drive away from Whetstone Farm, which enjoys easy access level pitches, some hardstanding, modern amenities and electric facilities.
The site is pleasantly surrounded by quiet meadows, grazed by the campsite cattle.
Northern Ireland- Strawberry Picking campsites
Hillmount Fruit Farm, 72 Hillmount Road, Cullybackey, County Antrim, BT42 1NZ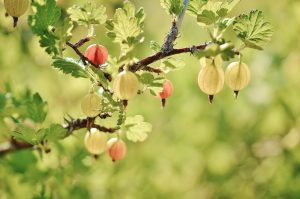 Not only does the farm grow our favourite strawberries, you can pick raspberries, gooseberries, currants both red and black and unusually tayberries.
Bake a tayberry pie and really impress your friends.
The nearest campsite to the farm at just 13.7 miles away is the Six Mile Water Caravan Park. Situated close to the Lough Neagh, and centrally located for a variety of activities across Northern Ireland, a visit to Hillmount Fruit Farm is a must for a sunny day during your visit to Northern Ireland.
A little further afield, at 22.3 miles away, with both hardstanding and grass electric pitches for motorhomes is Glenmore Caravan and Camping Park.
Its a perfect park to enjoy the outstanding beauty Northern Ireland has to offer.
Anyone new to motorhoming is in luck, the campsite owners are more than happy to help and pass on their expertise.
Wales- Strawberry Picking campsites
Aberbran Fawr Farm, Aberbran, Brecon, Powys, LD3 9NG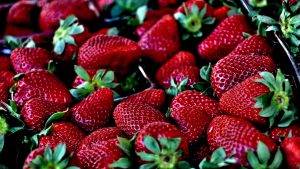 Aberbran Fawr Farm is a place where you can combine both strawberry picking and motorhoming!
Entry to the strawberry fields are free, with the fruit weighed and priced at the end of your picking experience.
The campsite has a range of facilities including disabled access shower facilities, baby changing units, recycling area, children's play area, farm shop and of course the pick your own fields.
Just short of 14 miles away from Aberbran Farm is Newcourt Farm Campsite.
With non-electric pitches for 10 motorhomes, the campsite is situated in the Brecon Beacons National Park, an area of outstanding natural beauty.
We have picked out just a small number of the wonderful farms and pick your own strawberry fields across the four corners of the British Isles and you will all have wonderful memories of strawberry picking from all over the UK.
We haven't even touched upon the opportunities to experience strawberry picking further afield.
The chance to travel across the Channel in your motorhome to visit the sumptuous, sun-drenched fields of Europe could be a wonderful experience for the whole family to enjoy.
Before you travel, don't forget to make sure your motorhome is in travelling condition.
If you require any support, our expert teams are always on hand to advise you on any aspect of motorhome travel and maintenance. We are always here to help, on 0844 880 4938 or click here for the contact page.